Call divert is a phone service available with Global Call Forwarding that enables users to redirect their incoming calls to another destination phone number anywhere in the world. Many successful businesses use call diversion because call forwarding services allow them to conduct their operations anywhere.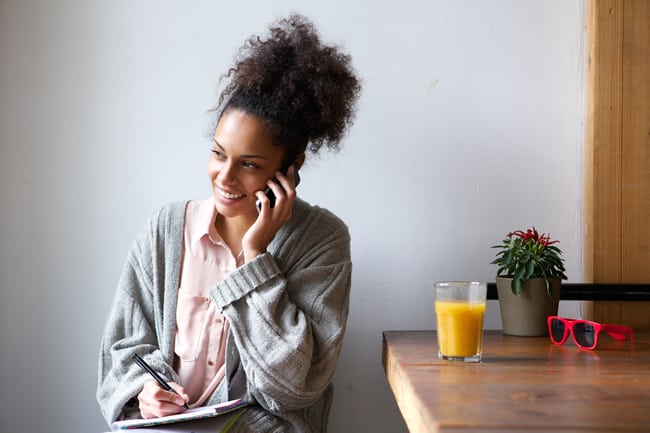 Call Divert for your business
Successful businesses use call diversion in a multitude of ways to improve their systems of communication. The primary benefit of call diversion is that your headquarters can be stationed anywhere in the world. Your operations can thrive in the country of your choice when you buy a toll free number, without requiring a physical location. Call diversion enables a business to offer its customers a point of contact in a foreign country despite not having boots on the ground.
Another advantage of call diversion with Global Call Forwarding is the advanced features included with our service. There are a number of ways to customize call divert when you buy a toll free number. The advanced features enable small and medium sized businesses to have a phone system in place like most Fortune 500 companies. Advanced and sequential forwarding are excellent options with call divert to allow a small business to answer every incoming call. In addition, you can set up an Advanced IVR to greet callers with a professional answering system.
Better sales and marketing
Call divert is a cost-effective tool for sales and marketing. Many more prospective customers are going to reach out to your business when you provide business contacts with a local phone number that is easy to dial. A business will likely convert more incoming sales calls into bigger sales. A call diversion service can potentially increase your revenue. The high potential and relatively low cost of call divert make local and toll free numbers one of the most effective ways to expand your business.
Call divert is easy to use
Call divert is very simple to use. The first step is to buy a local or toll free phone number. Global Call Forwarding has the largest directory of virtual phone numbers, and we give you the opportunity to buy a phone number in any country. Once you buy a toll free number, you can configure your phone number to automatically divert calls anywhere in the world. Our customer support team is able to assist you with your account, but you can also configure your toll free number from an online control panel.