Running an international business means entering the global market and establishing a strong presence. And this can be expensive at times. VoIP call forwarding can help your business extend its global coverage by forwarding international calls to your office location anywhere in the world. Forwarding numbers to VoIP phone systems lets your business stay connected with long-distance and international customers and business contacts, through inexpensive rates.
VoIP Call Forwarding: Why Forwarding Numbers to VoIP is Good for Business?
Cloud computing has enabled new forms of telecommunications for businesses and individuals. With Voice over Internet Protocol (VoIP), it is now possible to harness the power and possibilities of the Internet for local and international business communications. This has resulted in VoIP numbers, which are phone numbers that route calls through the Internet for enhanced functionality – especially for international communication.
Let's cover how forwarding numbers with VoIP works, the benefits of VoIP numbers, and what types of VoIP numbers are available for subscribers to Global Call Forwarding's comprehensive telecom services.
What is VoIP Call Forwarding?
VoIP call forwarding is the process of forwarding numbers to VoIP phone systems. In other words, you can forward or reroute incoming calls through a VoIP service to another destination. For example, calls made by your Irish customers to your Ireland phone number can be answered in your US-based office.
How Forwarding Numbers to VoIP Works
Essentially, when a VoIP number is called, the call routes through the Internet and seamlessly reproduces on a subscriber's destination phone number. VoIP converts audio data into digital packets of information and instantly transmits them to the recipient's phone. This process is seamless, so call forwarding using VoIP is identical to typical landline communication. Vice versa, when a subscriber to a VoIP number uses outbound calling to directly contact phone numbers, the same process occurs. The VoIP number will appear on the recipient's caller ID. However, without outbound calling, your actual number will not appear as the ID number, which may be a major detriment.
Benefits of VoIP Call Forwarding
Because of the wide reach of the Internet, typical barriers to landline calling can be avoided. This means lower long-distance fees and service blockages/network restrictions from service providers. Businesses and individuals that may have once faced these restrictions can now easily access target markets and individuals that may have been previously out of reach.
Businesses and individuals located in different countries are able to access foreign markets by using VoIP numbers, which are identical in look and function to "normal" phone numbers. Forwarding numbers to VoIP aids the localization process in establishing a business that customers recognize as a local entity.
VoIP numbers are available in a wide variety of types (see below) that can be used for business expansion. In many cases, businesses forwarding numbers to VoIP can replace regular brick & mortar forms of business expansion by incorporating newer business models of expansion including "virtual offices" and "virtual locations. For some business models, this can significantly reduce the overheads associated with setting up foreign branch offices. These expenses include leasing property, hiring/training foreign staff, licensing fees, investing capital, and many other resource-intensive tasks.
Enhance forwarding numbers with VoIP by getting add-ons from Global Call Forwarding. These add-ons can bring new dimensions to your inbound and outbound calls. One example is "time of day routing. It enables calls placed to VoIP numbers to be routed to different destination numbers depending on the time of day. Businesses that want to be accessible 24/7 and outside of regular operation hours, time-based routing makes this possible. Another add-on, PBX (Private Branch Exchange) sets up calls made to VoIP numbers with a directory system. Callers can navigate this by dialing specific numbers to access information or extensions.
Types of VoIP Numbers Available from Global Call Forwarding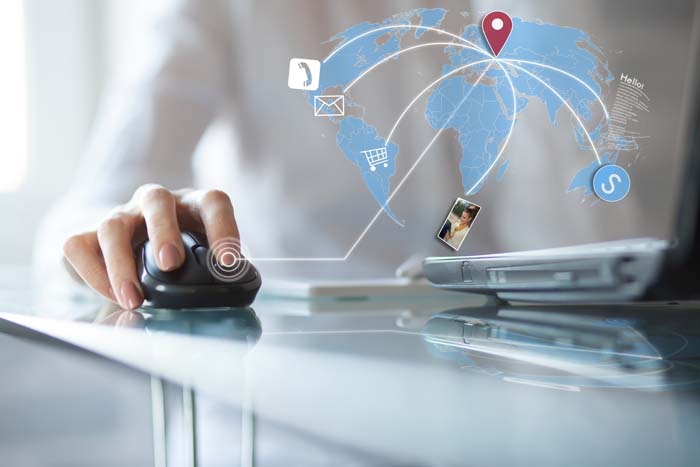 Global Call Forwarding offers a wide variety of number types, each with its own usage:
Toll Free Numbers (Mobile Accessible) (SMS Optional)
Universal Toll Free Numbers (UIFN)
Mobile Numbers (SMS Optional)
National Numbers (SMS Optional)
Geographic / Local Phone Numbers (SMS Optional)
Getting Call Forwarding for VoIP Numbers
Global Call Forwarding offers VoIP numbers in over 140+ countries and countless cities/regions around the world. When forwarding numbers to VoIP, your business can be based in one location but have access or be accessible to nearly any place in the world. With VoIP call forwarding, it has never been easier to reach target markets.