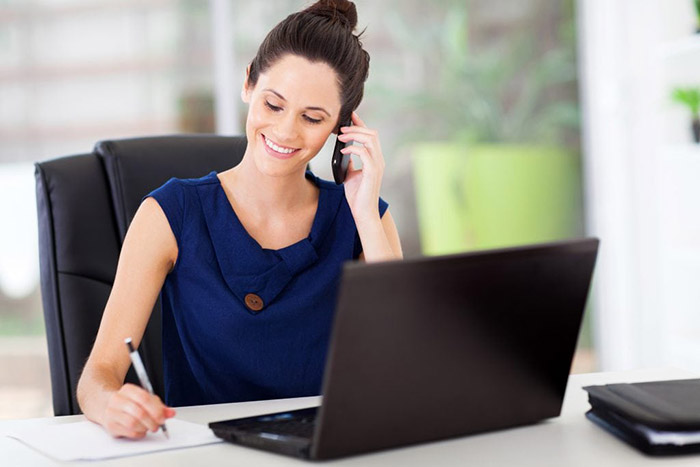 An international forwarding numbers are phone numbers located in any country in which incoming calls are forwarded to another phone or VoIP anywhere else in the world.
This is ideal for small, medium, and large businesses to take advantage of a cost-effective global telephone system. International forwarding numbers, which once upon a time was strictly limited to the use of giant multinationals with call centers all over the world, is now available to sole proprietors of the smallest businesses as well.
Forwarding numbers are all about global outreach through or call-routing services. By subscribing to virtual forwarding numbers, entrepreneurs are now able to eliminate the concept of actual call centers. This assumes significance when doing business across international frontiers and when it is not financially possible for a business entity to have physical offices all over the world or in countries where it does business or intends to.
Moreover, certain developing countries in the emerging markets still have antiquated or dilapidated telephony infrastructure, phone lines or electrical grids that are either highly unreliable or controlled by under-resourced and/ or corrupt state-run agencies.
By using forwarding numbers, you can route any call — placed either to a toll-free or local number — to any center that is hosted on a secure and reliable network in any country that has dependable telecommunication hardware and allied services.
How forwarding numbers work
VoIP: If you have a virtual toll free number connected to a UIFN call-routing system which in turn is linked to a fully integrated international call-forwarding system, the number may be dialed from anywhere the world over. However, this doesn't come for free.
This concept came into being in the late nineties and is now popular in the form of services like Skype — VoIP that is dominating a lion's share of the global business telecommunications system today. VoIP functions on limited hardware and nominal start-up fees, making it the preferred choice for many businesses.
UIFN: When you set up an international call-forwarding system, you need to consider a UIFN or Universal International Freephone Number first. Basically, this is a conventional toll-free number and comes with an extra digit as a prefix. The number is usually of 11 digits with businesses gaining a modified number for use throughout the world. This number is essentially the same as the original toll-free number that they have. This also assumes special significance when a business has vanity numbers as part of its branding exercise.
Advanced Call Forwarding: Call forwarding is a conventional tool to forward incoming calls from one telephone number to another. Advanced call forwarding is about incorporating online centers for call management that use the concept of call forwarding to activate virtual numbers. These facilitate the generation of local international numbers to allow international customers, clients and business associates to initiate communications sans charges for long-distance toll calls.
Advantages of forwarding numbers
The main advantage of forwarding numbers is that it helps businesses save substantially on international telecommunication costs, greatly improves customer service while also helping them expand their international clientele base. Advanced call forwarding routes calls through both conventional telecom lines and also VoIP. The latter is receivable on tablets, laptops, smartphones, and desktop computers. VoIP routing also makes teleconferencing and face-to-face calling particularly useful to maintain business relationships internationally.
Forwarding numbers help expand your business's presence without being actually present physically in a particular county. Such numbers can be purchased in more than 120 countries and they create the impression of actual international locations while also eliminating the lengthy dialing processes infrequent long-distance calling.
The concept of forwarding numbers also encompasses the global mobile telephony network. A call made to a conventional landline can be forwarded to any mobile or VoIP-enabled device. This is particularly useful as time zones differ from country to country and calls may need to be made beyond normal business hours. Call forwarding on mobile phones is particularly useful to frequent travelers who can keep abreast of their customers, clients, and colleagues while on the move.
Since advanced call forwarding also offers free PBX features, there are no installation and maintenance costs with systems offering no line limits as well. This leads to a perfectly streamlined and vastly improved phone system that results in shorter call wait times and improves customer service substantially.
Finally and most importantly, forwarding numbers helps the subscriber cut costs dramatically because it is much cheaper than conventional international telecom services. There is no equipment involved and this service comes without hefty installation or activation fees.
There are no additional toll charges payable on calls made on cell phones and certain packages also offer free international calls. Executives of multinationals that operate on a global scale find this facility most useful as they travel abroad frequently and their companies are able to save on communication costs substantially due to the salient and impressive features offered by this service.