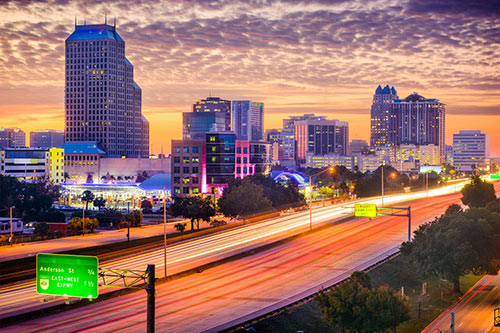 ITFS, or International Toll Free Service, means that a customer can call your business without using a traditional landline. It's a virtual number that allows people to contact you from anywhere in the world. While international calls incur extra fees through landlines, people are more comfortable calling ITFS numbers because they are country-specific and are toll free. A couple of examples include 800, 888, and 877 prefixes. Enhance your business with Broward County ITFS Numbers.
ITFS numbers are often compared to UIFN numbers or Universal International Freephone Numbers. These work similarly to a toll free number, but are not available in every country. So if you are seeking a virtual phone number in Florida, for instance, an ITFS line is probably better for your company.
If your corporation has main offices all over the world, you can display the corresponding Broward County ITFS numbers on your website and other marketing materials. From a business owner's perspective, there are a ton of ways a Broward County ITFS number boosts sales and increases the value of their customer service. So why do these make the most sense for your organization?
How do ITFS Numbers Grow Your Business?
As customer service becomes more and more valued in today's digital world, your organization stands to benefit in some big ways. Read about some of the best features of Broward County ITFS numbers below:
800 toll free services are just as portable as you are. Receive calls from home, at the office or on the go. You can take your business to sunny Florida or virtually anywhere in the world.
Broward County ITFS numbers are set up to receive a high volume of calls. So if you have a popular customer service line, this is an indispensable feature for your call center.
Playback music and special messages are tailored to your customers and vendors. This means they can be informed about new sales and discounts, thus increasing your conversion rates! Capture more revenue with each new caller.
Instead of being passed from one department to another, the caller will be forwarded automatically to the intended line. So you can save on time while maximizing office efficiency.
You can also establish pre-determined "rules" for forwarding based on business hours and different time zones for convenience. So if you work a strict nine to five job, virtual numbers push calls to other lines or a voicemail system if you've recorded one. This is essential for separating your personal and professional lives.
Broward County ITFS Numbers
Whether you live there permanently or you're just passing through, you should know that Broward County, Florida is positioned for success. Small business development has grown exponentially in the last few years, and even larger corporations are building brands that make a huge impact on the local public.
The most popular and visited cities in Broward County include Fort Lauderdale, Pompano Beach, Coral Springs, Hollywood, Coconut Creek, Sunrise, Plantation, and more. Many of these places have repeatedly made the list of top places in Florida to live and work. This is likely due to the many beautiful sandy beaches, convenient suburban areas, access to great restaurants and shopping, countless business centers, and many aspects that contribute to comfortable and luxurious lifestyles! Because of this there are endless opportunities for expansion into these new markets.
Broward County's main working industries are sales, management, production, transportation, and construction. International trade is also a common station, which is a plus in today's global economy. It's also inviting for European, Latin American, and Asian markets seeking to serve North America.
Best of all, Broward County ITFS numbers are more affordable than you think! Because no hardware or equipment is required for these lines, there's very little overhead in the setup process. So for instance, if your call center is in several different locations overseas, and your main office is in the state of Florida, your organization stands to save on communication costs.
Call Global Call Forwarding
Global Call Forwarding has even more features to get your company started on the best phone system it's ever had. We even offer vanity numbers for your organization, which means you can request a custom number that is easy for callers to remember. Owning a vanity number is like owning prime real estate; it offers an excellent marketing strategy to get customers to communicate with you over your competitors because your number is so blantaly easy to remember. In the scheme of marketing, it counts big-time! It also makes it easy for clients and vendors to reach you whenever they have questions or concerns.
Deliver optimal customer support and a sophisticated calling system with Broward county ITFS numbers. You get to have full control over all processes, and they can be adjusted any time through an easy to use company account.
Broward county ITFS numbers provide you with a gateway to better business. Your brand is no longer bound to landlines and physical locations regardless of industry. If you're looking for accessibility, convenience, and cost-efficient solutions, Global Call Forwarding is here for you. Give us a call at (561) 908-6171.