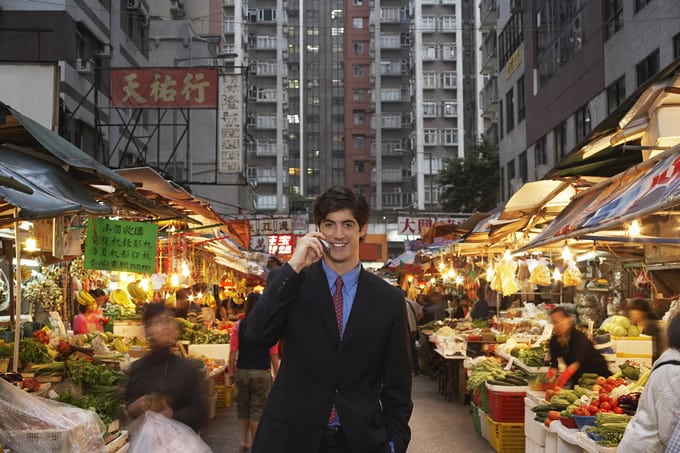 Customer service is important when companies are expanding to a foreign country like China. Chinese customers will seek out companies that are accessible and easy to communicate with. One way to remain accessible to customers in China, no matter where your business is physically located, is with an international call forwarding service. Foreign companies can use China local phone numbers to provide a local point of contact to customers in China.
Prospective customers need direct access to business representatives quickly and without added fees. China local phone numbers provide a free point of contact to customers located in China. Direct communication is streamlined and local phone numbers don't come with burdensome international fees, making them preferable for customers.
Global Call Forwarding provides local China phone numbers to help international businesses grow their virtual presence in China. Local phone numbers help improve customer service and can be a fundamental piece of international marketing campaigns.
To better manage expectations, let's take a moment to analyze the Chinese economy.
China's Economy and Business Environment
China is a socialist market economy and also the second largest economy in the world. China also has the world's greatest purchasing power parity, according to the IMF. China has been called the world's fastest growing major economy and has seen stunning growth over the past three decades. China's private sector is still bursting onto the market, whereas the public sector makes up the greatest share of the economy.
In terms of international economics, China is one of the world's manufacturing hubs. It is the greatest manufacturing economy in the entire world, and as a result is also the world's largest exporter of goods. Interestingly, China also happens to be the second largest importer of goods, and has a consumer economy that continues to grow.
In 2001, China joined the World Trade Organization. This played an important role in increasing their international trade and treaties with various countries. Agreements with Switzerland, Pakistan, Australia, South Korea, and New Zealand have further skyrocketed China's economy.
As a result of all this growth, China has started to place its attention on the structure and health of its economy overall. Provinces in coastal areas are traditionally more industrialized, so many businesses look at those areas first when expanding their business.
For international business, China largely remains closed off. The nation is more interested in expanding its interest than opening its doors to international trade. However, service sectors, IT sectors, and health industries thrive in the Chinese market.
By being proactive, businesses can gain a better understanding of the Chinese economy and excel right off the bat. China local phone numbers can also help lay the foundation for doing business in China. Let's take a look at how they work and what some benefits are to using them.
Local Numbers Explained
Local phone numbers help companies build a virtual presence in China. Each local number is associated with a specific area code in a part of China. We provide local numbers that aren't directly linked to a landline. Local numbers are unique to either the city or area in China where they will be marketed, from there they are virtually forwarded to the selected destination.
Global Call Forwarding helps international businesses connect with people in China by forwarding free phone calls internationally. China local phone numbers provide a point of access for customers to call a specific company at a local calling cost. Local phone numbers are more appealing to local people than international phone numbers. Local numbers eliminate complex dialing codes and high international calling fees so that customers will contact your business.
Business Benefits of Local Phone Numbers
China local phone numbers help businesses expand to Chinese markets. Local phone numbers provide companies with flexibility, credibility and a professional image. Additionally, free call forwarding is more affordable for callers and the local phone number subscriber.
Flexibility is especially important for companies in today's digital market. China local phone numbers can be forwarded directly to any business, mobile, or landline phone. This enables businesses to go where they need to without ever missing a call.
Also, local phone numbers help businesses establish a professional image in a foreign country. Localized numbers come across as more direct and engaging, while international calling codes can be complicated and off putting. China local phone numbers will help a business improve its corporate image.
While venturing into new markets is challenging, communication tools like China local phone numbers can get companies off on the right foot. Utilizing this tool along with advanced call forwarding features such as IVR, time-of-day routing and auto-attendant will streamline communication with a Chinese customer base.