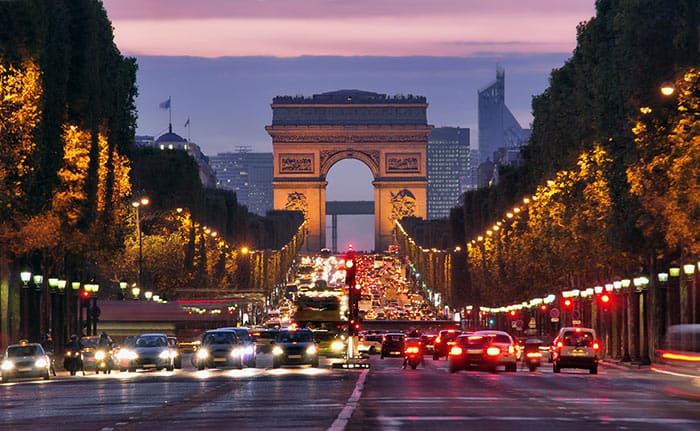 A lot of things come to mind when thinking of France. Luxury, romance, the Eiffel Tower, the Louvre, fashion, delicious food. Business isn't really one of them – because France has always been associated with fine living. But, your business can benefit from the use of French Local Phone Numbers.
However, despite this outside perception, it could not be farther from reality because doing business in France can be a major benefit to many. Tourism is a big industry in the country, with more than 80 million visitors annually. But did you know France is also an investor's dream?
Yes, France is the fifth-largest economy in the world and contributes to more than one-fifth of the GDP of the European Union.
A large part of the country's economy (more than 70 percent to be precise) is formed by the services sector. The country is also a global leader in several industries, including manufacturing, automotive, railway, cosmetics, and luxury products. The highly educated labor force is one of the most remarkable features of the French economy.
With these credentials, there are still a great many opportunities in the French market. France offers a number of business opportunities to both big and small enterprises. With the heterogeneous population and a variety of market openings, it is not too difficult to find room for your business goals.
If you do not have an office in France yet, don't worry. It is easy to test the waters first with French local phone numbers. Whether you already have a customer base in France or are planning to expand your business, having local numbers in France can help facilitate convenient communication.
Why use French Local Phone Numbers?
There are two main instances when a business might want to use French local phone numbers. The first reason is when you already have a customer base in France and want a cost-effective, convenient channel of communication. French phone numbers are internet-based numbers that do not rack up huge phone bills, making this an ideal solution for businesses with a large call volume.
You could be located in Bangkok or Bahrain, but if you have local French phone numbers, your customers and business partners in France can easily stay in touch with you at local call rates. Even though they look like local French numbers, these calls can be forwarded to anywhere in the world.
The second instance is when you are planning to expand your business to France and want to get a taste of the market first. You can list your business in the local business directories and have prospects call your local phone numbers.
It gives you a local presence and builds trust and familiarity with the local people. Even without a physical office, you can easily create a virtual office anywhere in France with French local phone numbers. Calls are forwarded to your call center, company phone, or mobile number. In fact, your prospects don't even have to know that you work from your bedroom as long as you maintain seamless connectivity.
Saving money on phone bills could be another reason to use local French numbers, even if you don't need international calling. Forget bad networks and poor call quality. With French local phone numbers, you get superior service at affordable rates.
Features of French Numbers
The obvious benefits of virtual numbers have made them popular all over the world. From big enterprises to small startups, hundreds of businesses now use virtual numbers because they provide features never heard of with a traditional phone system. French local phone numbers boast the same features, which make long-distance communication a breeze.
Some of the wonderful features of French local phone numbers are:
Call forwarding: This is the primary function of French numbers. With this feature, calls made to local French phone numbers are forwarded to your phone. Call forwarding facilitates remote working and reduces international call charges.
IVR menu: An IVR system is a feature that people associate with a large business. Now, you can take advantage of this feature and lend a professional image to your business with French local phone numbers. With virtual numbers, it is possible to greet callers with a personalized welcome message or a custom menu, regardless of the size of your business.
Extensions: If a business has different departments, the extension feature of French local phone numbers directs callers to the appropriate department. Callers do not have to wait for the right person to get to the line.
Call stacking: If one agent in your call center is busy, the call automatically connects to the next available line. This eliminates call waiting and enhances the user experience.
Call recording and voicemail are some of the other features that come as part of French local numbers. There are more advanced features like video calls and conference calling that are available at an extra cost.
French local phone numbers have a lot of benefits for both big and small businesses. Contact Global Call Forwarding, and get to know more about virtual numbers for business in France.