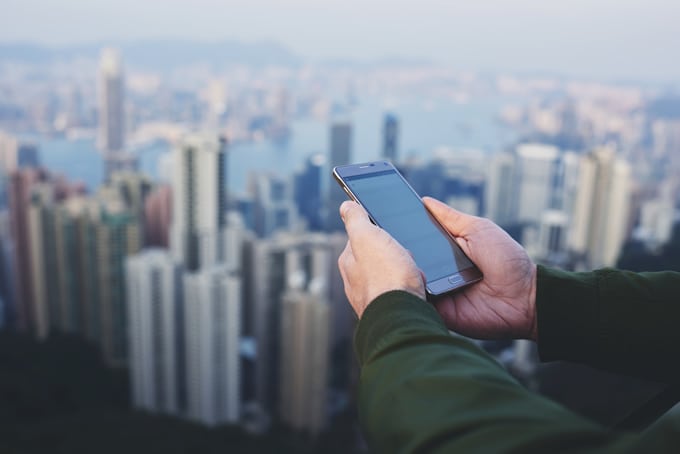 The 11th largest trading body in the entire world, Hong Kong enjoys a capitalist service economy. If you are planning on setting up a business in Hong Kong, it is crucial that you know all the ins and outs of its economy. Not only is it necessary to expand your customer base, but it is also important to keep your existing customers happy for any business to prosper in Hong Kong. This is where Hong Kong Local Phone Numbers come in.
Global Call Forwarding's Hong Kong local phone numbers service helps you do just that. It gives your business a virtual local phone number, and whenever anyone calls this number, the phone call can be forwarded to the destination number of your choice anywhere in the world. You can even choose to forward these calls to any call centers you use.
Here is everything you need to know about the economy of Hong Kong and Hong Kong local business numbers.
Economy of Hong Kong
With an estimated GDP of Hong Kong was $414.6 billion in 2015, Hong Kong is one of the leading financial centers of the world. It boasts a free market economy, which is greatly dependent on financial services and international trade. Hong Kong only charges excise duties on four locally produced or imported commodities – methyl alcohol, tobacco, hard alcohol, and hydrocarbon oil.
Since Hong Kong's economy relies on external trade and financial services, it was particularly affected by the global recession which started in 2008. In order to come out of this economic slowdown, Hong Kong increased its interactions with China through tourism, financial links, and trade.
With the help of an economic giant like China, Hong Kong was able to recover from the recession quite quickly. However, as long as it keeps relying on foreign investment and trade, it will remain vulnerable to any economic crisis in the world.
Hong Kong's integration with the mainland now goes a lot deeper than before. In December 2016, the Shenzhen-Hong Kong trading link was launched. Because of this link, investors from Hong Kong can now buy stocks on the Shenzhen Stock Exchange, while Shenzhen investors are now able to buy stocks on the Hong Kong stock market.
The chief executive of Hong Kong Exchange, Charles Li, told the BBC, "This link allows Chinese national wealth to be deployed beyond China, and the first thing they can do is come through Hong Kong."
If you are thinking of establishing a business in Hong Kong, you will be happy to hear that Hong Kong has the freest economy in the world. However, keep in mind that Hong Kong is ruled over by a few wealthy families whose interests mainly lie in commerce and real estate. You can still make the most of this free economy.
How Do Hong Kong Local Phone Numbers work?
If you are considering starting a small business in Hong Kong, you should get a Hong Kong local phone number. Global Call Forwarding provides an international call forwarding service to businesses along with local and toll free phone numbers.
If you want your business to be successful in Hong Kong, a call forwarding service is a resource that you should exploit. When you get a local phone numbers for your business, you can include these numbers in the local directories. There are still people in this world who grab one of the directories when they are trying to find particular services or products.
Local phone numbers are also known as 'virtual phone numbers' and they help attract customers in foreign countries. If you're based in a certain country and have recently opened a business in Hong Kong, local phone numbers will come in handy.
Whenever a local customer dials this number, the phone call can be forwarded to your destination phone number – no matter where in the world you may be! This way, you can still stay in touch with your Hong Kong customers, even when you are thousands of miles away.
Advantages of Hong Kong Local Numbers
Getting Hong Kong local phone numbers offers a number of advantages to your business. Some of them include:
Building a Local Image
Image is something that is extremely important in business, and something simple as a Hong Kong local phone number can help create a local presence. Your prospective customers are more likely to choose businesses whom they can get in touch with quite easily. Local phone numbers help create the illusion that you are a local brand. You can even increase your brand awareness with the help of these numbers as you can advertise local phone numbers through Hong Kong phone books and listings.
Making a Personal Connection with Your Customers
Since Hong Kong local numbers work by forwarding the customer calls to you anytime and anywhere, the calls will always be answered. This not only improves your credibility but also shows the customers that you truly care for them.
Reducing Call Charges
No one likes it when they have to pay international call charges, just to get in touch with a business. With Hong Kong local numbers, your Hong Kong customers are only charged the local call rates. This ensures that they do not hesitate to get in touch with you whenever they have any problems. Not a bad deal! This means that any problems can be handled quicker which is only fantastic for any type of business.