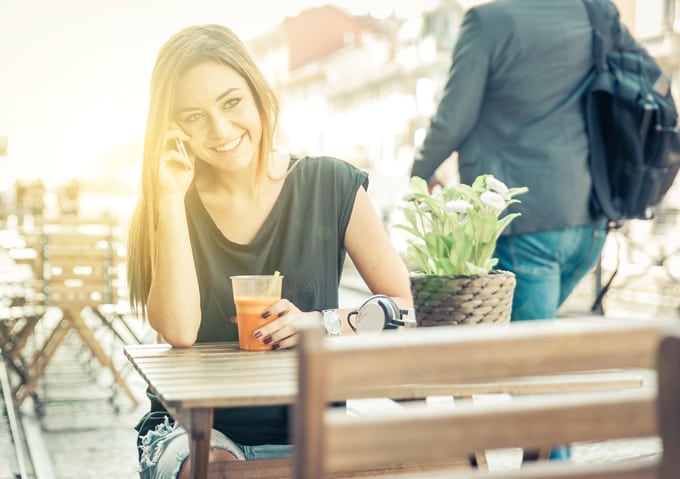 In the past, traditional businesses were all brick and mortar. New owners and entrepreneurs invested in physical stores and ran them for the traditional 9am – 5pm. Communications were local and conducted through landlines. However, landlines have limited capabilities. To have multiple phone numbers, you needed additional equipment, multiple lines, and it was a complicated process for setup and maintenance.
Today the way businesses run have dramatically changed. Individuals can get started running their new company almost right away, and they don't even need an office space to do so. Those working from home may have started using their personal cell phone at first, but eventually they will need an official phone number to protect their privacy and separate business and personal expenses. To run an organization internationally, all you need is a local phone number. Italy local phone numbers help you connect with consumers in Rome, Venice, Florence, and beyond.
One thing about businesses hasn't changed. All companies still need a way to connect with their clients and teams. We have found a way for organizations to benefit greatly from Italy local phone numbers so they can continue to run things smoothly for years to come.
Corporate Numbers
Italy offers a wealth of attractions from the Colosseum to the Amalfi coast. Nothing compares to the history, experiences, and cultures of this country. Tourists come for the sights and stay for the world-class cuisine and culture. Every year, businesses flourish by making connections within the thriving Italian market.
The rising use of cell phones make running these companies and their many communications systems so much easier. Teams can conduct business while travelling so they're not bound to offices and equipment. Luckily, digital phone numbers forward to any type of phone you need. Using a virtual service, you can establish Italy local phone numbers and toll free numbers so that no matter where you go, you can still receive calls.
Italy's area codes look different from other areas. For instance, Florence is 055, 081 is Naples, and 045 is Verona. You can set up Italy local phone numbers to forward to your call centers anywhere in the world. Because it's digital, the calls can be arranged by time zones, locations, and languages. Callers won't recognize that the line they're calling isn't in their city. By using an international ringback tone, it will feel as if they're calling next door!
Italy Local Phone Numbers
As the ninth-largest world economy, Italy has much to offer investors. Their economy largely relies on manufacturing and tourism. The northern parts of Italy are much more industrialized than their southern, agricultural counterparts. Many are in the services industry and work in transportation, retail, and wholesale.
Long-distance calling used to be a burden for organizations and people alike. The expense and frustration involved no longer has to be a burden. Italy local phone numbers connect people and call centers together seamlessly. It takes the hassle out of calling, and clients appreciate that they won't have to pay for the toll free number.
Get more exposure for your business in Italy. Your organization will be more appealing to Italian customers, and you can point the number to any destination in the world, even if it changes in the future. More than that, the entire system is more cost-effective than any other means of international phone communications. Overhead costs shrink when there's only one organized system to manage, and it can all be managed online, whether it's from the office or from the comfort of your home.
Contact Global Call Forwarding
Global Call Forwarding offers Italy local phone numbers and local numbers all over the world, in more than 80 countries. The numbers you receive will be unique to you. Make outgoing calls just as easily as you take them. Feel free to keep your existing telephone service while you work with us. You can purchase and use as many Italy local phone numbers as you want, whichever ones make the most sense for your organization.
There are so many reasons to choose digital numbers today. Gain better credibility from future clients and increased exposure to new markets. Global Call Forwarding offers you a dedicated account manager and complete customization through innovative features that make all the difference. Call metrics and other analytics shows your organization where you stand to profit from certain locations. Because we've been in business for over 20 years, we know exactly how to make communications work well on a high-level industry basis, and all of this is available at an affordable price.
The team at Global Call Forwarding offers constant support no matter what you need. There are no contracts involved. Get local numbers for the following locations and more today:
Catania
Florence
Genoa
Messina
Palermo
Rome
Savona
Turin
Venice
Verona