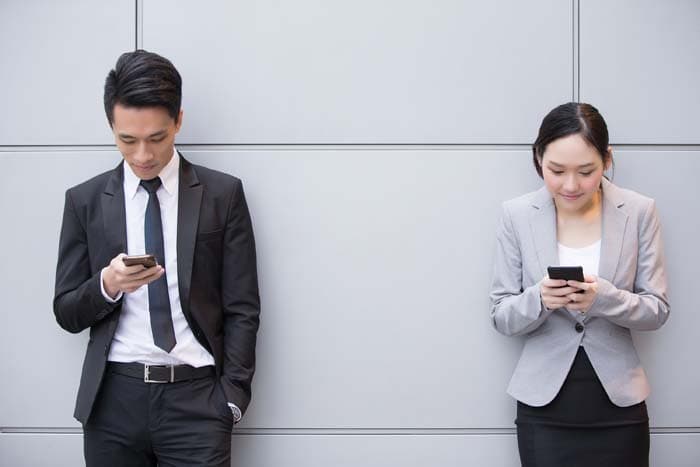 According to the International Monetary Fund, the Philippines has the 36th largest economy in the world. Philippines local phone numbers let your business establish a local, virtual presence in the Philippines.
Make Your Business More Accessible with
Philippines Local Numbers
Philippines local phone numbers can be called from anywhere in the world. Calling from within the country is cheap and simple. The caller simply needs to call the Philippines local phone number (at a local calling cost). The call will then forward from the Philippines to your destination.
People can call a Philippines local number from outside the country by adding the country code +63 before the number. However, international calling rates may apply.
These truly work to the benefit of international businesses, and Philippines nationals working abroad that would like to stay in touch with family and relatives. Calling within the country is cheap, and even overseas telephonic charges are reasonable.
Philippines Numbers Area Codes
Local Philippines phone numbers have distinct area codes for different cities and regions within the country; these include:
Cebu (32)
Davao (82)
Laguna (49)
Manila (2)
Pampanga (45)
Philippines Local Number Format
The Philippines local phone number format includes the country code (+63), the area code for the location being called, and a 6-7-digit subscriber number. For example: (+63) 02 xxxx-xxxx.
How to Call the Philippines Local Phone Numbers
The country code of the Philippines is 63. If you call from abroad, first dial the code of international dialing of your own country followed by 63, the city area code and finally the number. Sometimes, multiple provinces or perhaps a whole island shares the same code such as Samar and Leyte, or even a whole region like the Cordillera Administrative Region.
Local Calling
When making a call within the country that has a similar area code, one doesn't need to punch in the area code, unless he's calling from a payphone or mobile phone. While dialing to other area codes, the access prefix for domestic long distance 0 needs to be added.
The procedure for accessing a mobile phone in the Philippines from anywhere abroad is similar to connecting with a landline phone. All you need to do is dial 00, the international exit code followed by 63, the country code, and then the 3-digit prefixes for the network provider and subsequently the 7-digit cell phone number.
All Philippines local numbers have 7 digits; this does not include adding prefixes when trying to connect from one region to the other. The entire country is categorized into 7 areas that determine the 1st digit, and there are a total of thirty-three area codes.
Area codes within the country can either be 1, 2, or 3 digits with landline numbers having different rules and formats as compared to mobile phone numbers. Those regular phone numbers that don't have an area code subscriber number are of 7 digits. Area or city codes for landlines are 1 or maximum 2 digits.
Calling Mobile Numbers
When connecting with a mobile phone within national limits, start with a 0, followed by the 3-digit prefix of the network provider and then the 7-digit cell phone number. Noted that all Philippines cell phone numbers comprise ten digits with a three-digit provider code of the cell phone along with a seven-digit subscriber number. However, different providers come with varying phone prefixes. Cell phones are sans geographical location, calls made to them are considered long-distance.
What Makes Philippines Local Phone Numbers Special?
With a vibrant economy and rapid industrialization taking place, the expat population in the Philippines is growing by the day, particularly in the country's major cities.
Philippines local phone numbers, therefore, certainly help them to keep in touch with their families at a minimal cost. Even talking to a resident Filipino from abroad becomes easy. You simply have to dial a series of stipulated digits before the actual number to signify an international call. Calling Philippines local phone numbers becomes even easier when you use a call forwarding service.
Some may charge a small fee for calling a cell phone or landline in the Philippines. Doing a cost survey will help you select the cheapest option. The country's digital calling services are geared more towards the international market. This makes them more affordable in terms of calling internationally.
With relatively cheap domestic calling, even small, and medium Filipino businesses can greatly benefited as it helps them establish smooth and efficient communication channels at minimal cost with local and international customers, business associates, and partners in other countries like Thailand, Indonesia, the US, and Japan.
Telecom Services in the Philippines
Telecommunications services in the Philippines improved remarkably under President Corazon Aquino. With the industry's deregulation in 1995, numerous telecommunication service providers entered the country to start fixed-line, mobile, and internet services. Thus, it goes without saying that that the country has a well-developed domestic telephone system. Philippines local phone numbers will help businesses to expand.
Doing Business in the Philippines
The Philippines is the third largest among the ASEAN economies (Indonesia is number one, followed by Thailand) and officially recognized as a fast emerging market. In fact, last year, the country's GDP stood at $811.726 billion, catapulting it to the status of a Tiger Cub Economy, with a prediction to rank 16th by the year 2050.
With rapid industrialization, manufacturing and services in the Philippines have come under the spotlight. And the country has seen a notable overall transition from an erstwhile agriculture-based economy.
Get Local Philippines Numbers Today!
Global Call Forwarding can set you up with a Philippines local phone number so that your business can enter the local market and start building connections. Sign up on our website or speak with our representatives to learn more!