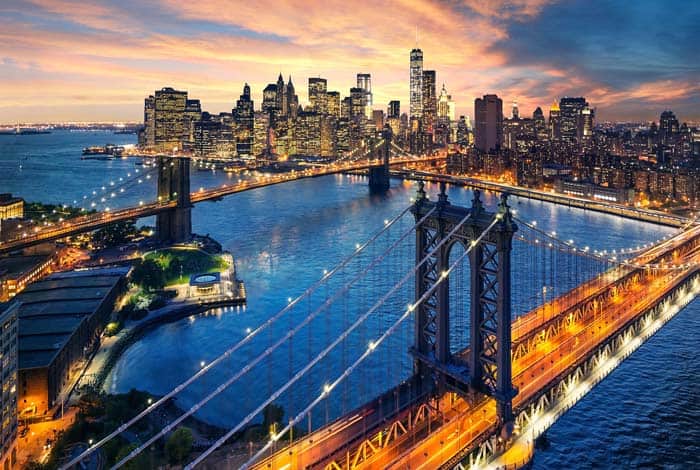 New York City. The Big Apple. The City that Never Sleeps. Whatever you call it, New York can feel like the center of the universe. With non-stop action at all hours of the day, there is always something to do, eat, or see. Some of the world's wealthiest individuals call this city home, and thousands of tourists flock to its sights every single day. New York is also a hub for business partnerships, start-ups, opportunity, and growth. Regardless of what industry you work in, there is room for everybody. If you're looking to expand your market share to include the most magnificent city in the world, having New York phone numbers will help make the transition easier. By establishing a virtual presence, you will be able to communicate with potential business partners as though you are neighbors.
What are Virtual Numbers?
A virtual number can be bought from a database of thousands of 800 and local phone numbers. One of the largest providers for virtual numbers is Global Call Forwarding. Their service is among the top in the industry, and their system allows you to begin using your new phone number within minutes of purchasing it. Having a virtual New York phone number will make it easier for you to begin conducting business in New York from anywhere else in the world. It will appear as a familiar area code to potential business partners, and will serve as an initial opportunity to build trust.
Global Call Forwarding allows individuals and companies to customize their service in a number of ways to make ringtones, call forwarding, and voicemail options completely unique to each business and it's needs.
Benefits of Having a New York Phone Number
People move to New York for the opportunities. From acting, to finance, to marketing there are opportunities in any industry. There are even more opportunities to start something new. In a city so big with so many different ways to succeed, people are more receptive to new and innovative ideas. If you have New York virtual numbers and you want to expand your current market to include New York City, you can establish a virtual presence and begin building partnerships immediately. New York is the third-largest economy in the US and would be around the fifteenth largest in the world if it were its own country. There is no shortage of opportunities.
A few of the best industries to try and contribute to/ profit off of are entertainment, finance, healthcare, and manufacturing. Not only are these industries top in the state, but their degree of innovation and progress also lead the world toward a stronger and better future.
If you have a company that works in the entertainment industry, your New York phone number will allow you to make connections to New Yorkers in the industry no matter where your business is based out of. This city is full of cutting edge talent that you likely cannot find anywhere else in the world. Because of the competitive atmosphere of the city, people are pushed beyond their perceived limits. This is what leads to excellence in the arts and entertainment industry. Use virtual New York phone numbers to create connections and give yourself a presence on this stage.
New York is famous for its financial district. Located on Wall Street in Manhattan, this district is full of the world's leaders in banking and finance. Additionally, the New York Stock Exchange is located here and is arguably the most influential securities exchange in the world. Individuals who work in this sector earn, on average, four times as much as the average New Yorker. No matter where your company's headquarters are, if you have a New York phone number, you can begin networking with individuals who work in this highly profitable industry.
New York's population is nearly at 20 million. As a result, there is a huge demand for many, high-quality healthcare services. This industry is growing with all the advancements in technology, so if your company can profit from the innovation occurring in this field, you will want to get New York phone numbers to enable you to begin that process now. They are expecting to see an increase in demand for jobs in this sector, so if you move quickly, you'll be able to contribute to a large and growing industry.
Manufacturing is the final New York industry we will look at. As a world-renowned fashion capital, New York's fashion industry has been prominent for decades, and it provides many jobs in manufacturing. While many of these jobs have been outsourced overseas, the industry is still strong and is beginning to move into technology manufacturing. Because New York has excellent ports, they are leaders in export. Your company could benefit from partnering with leaders in export or in manufacturing itself, and the first step in doing so would be to get a New York phone number.