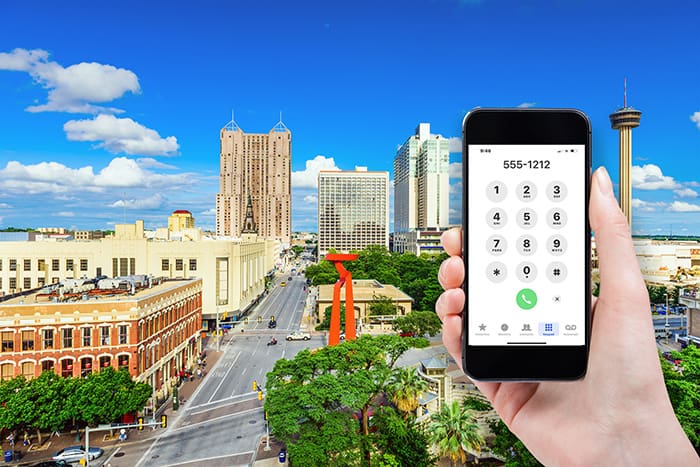 Like most of the state of Texas, San Antonio boasts a highly developed and modern economy. More importantly, the city has been known as one of the best cities for small businesses and start-ups. Take your business to San Antonio with San Antonio virtual phone numbers today.
Why Your Business Should Get a San Antonio Phone Number
When expanding your business to a new location or starting a new business, it is essential to create a strong and robust communication system. This is because how successful your business is and how strong your customer relations depend on how reachable your business is. The best way to enter the Texas market is by using a virtual phone number. These numbers ensure you are reachable to your customers from any location and any device.
San Antonio Area Codes
Our San Antonio phone numbers come with SMS capabilities (optional). San Antonio area codes include:
210 area code
726 area code
How Much Does a San Antonio Phone Number Cost?
You can sign up for a San Antonio phone number plan for as low as $7.95 per month. We offer five different virtual phone number plans and a free trial for business accounts. Try our service risk-free without worrying about long-term commitments or contracts.
How Long Does It Take to Get?
San Antonio phone numbers can be activated instantly. There is no lead time to get started. You can get a new phone number online and use it right away.
Why Should You Do Business in San Antonio
As one of the top cities to start a small business in, San Antonio is home to plenty of local and small businesses. Furthermore, the city has been ranked high for cost of living and financial access.
With these benefits, starting a business in Texas or expanding to San Antonio may be in your business' best interest. And getting local phone numbers with Texas area codes will help you ease into the market and become a local business.