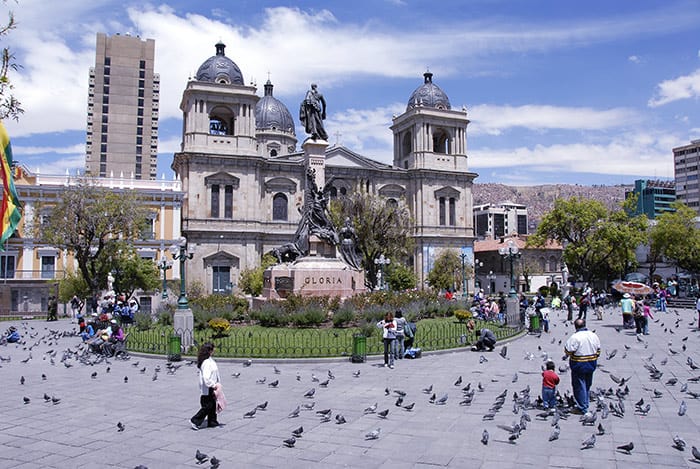 Bolivia has a lot to offer to foreign investors. The country features a growing agricultural sector, low-cost labor, and a thriving importing and exporting scene. Furthermore, the government seems willing to increase the country's attractiveness as an investment opportunity. And it is doing so by developing significant industries like mining, natural resources, communication, and transport. Think your company can benefit from entering the Bolivian market? Use a Bolivia toll free number to connect with locals and build a business network.
Get a Bolivia Toll Free Number
When doing business in Bolivia, your company will need to create a convenient and cost-effective communication network. A toll free Bermuda number offers locals a cost-free way to communicate with your sales and customer service teams. This service benefits businesses located outside of the country as it makes the company more accessible to locals, irrespective of the location.
How Much Does it Cost?
Choose the right plan from our five different toll free number plans. Our toll free Bolivia numbers start at $48.95 per month. Our plans come with included minutes and an additional rate-per-minute.
Toll Free Number Format
The Bolivia toll free number format includes the Bolivia dialing code, the toll free code (800), and a 6-digit number: 800xxxxxx
Cost-Effective Ways of Doing Business in Bolivia
If your company is in the market for a new location or customer base to expand to, you may consider Bolivia. You can enter the market by taking a lean approach, which is often more cost-effective. A lean approach refers to investing less than usual when expanding to a new country — often going with the bare minimum needed to make an impact, to utilize resources efficiently. In other words, this can mean not investing much in infrastructure or opening field offices.
If you plan to enter the market with the lean approach, then you can take advantage of Bolivia's skilled and low-cost workforce. You can use a toll free Bolivia number to forward calls to your office located elsewhere. By taking your time with this expansion plan, you can gradually enter the market and save on costs.
Using International Toll Free Numbers from Bolivia
International toll free numbers are business toll free numbers for different countries. Callers from within those countries can call these numbers for free. And the business can forward these calls to any location, as needed. ITFNs make it easier for locals to connect with an international business, thus increasing sales and customer service interactions.
Call us or sign up on our website and get your new business phone number today!