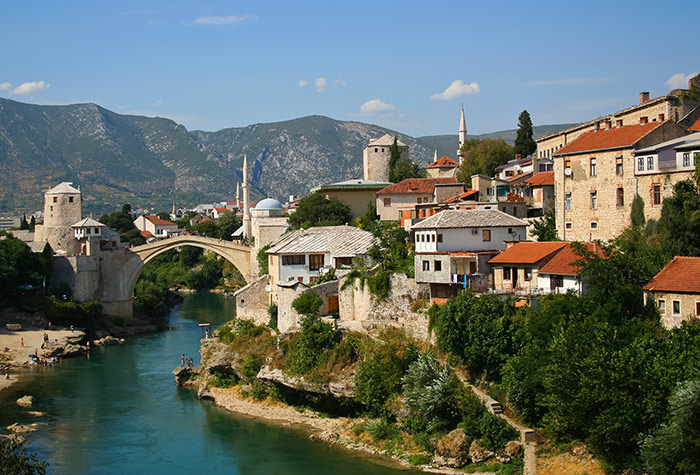 Bosnia and Herzegovina (also known as Bosnia) is a transitional economy that features low employment costs and an investor-friendly atmosphere. Significant industries in Bosnia include manufacturing, automobiles, communication, tourism, aluminum and metal, telecom, banking, and more. Enter your business in the local Bosnian market with a Bosnia and Herzegovina toll free number.
Get a Bosnia and Herzegovina Toll Free Number
Global Call Forwarding offers various international toll free numbers (ITFNs) for businesses around the world. Your company can get a Bosnia and Herzegovina toll free number and offer locals a cost-free way to call your company for product inquiries and customer service. Use your toll free Bosnia and Herzegovina number to create a local sales network in the country.
How Much Does It Cost?
Our pricing is straightforward, with no hidden fees or long-term contracts. You can choose any of our five toll free number plans based on your needs. Our Bosnia and Herzegovina toll free numbers start at $98.95 per month and come with included monthly minutes and an additional per-minute rate.
Bosnia and Herzegovina Phone Number Format
Bosnia and Herzegovina phone numbers are usually 9-digits long, including the dialing code (+387) and the toll free prefix (080). Therefore, the format is:
+387 (0800) xx-xxx.
Benefits of Using an International Toll Free Number
International toll free numbers use international toll free service (ITFS) to forward calls internationally via digital lines instead of traditional phone lines. As a result, businesses can save on international calling rates while still experiencing high-quality voice calls.
Furthermore, when you get an ITFN from a virtual provider like Global Call Forwarding, you get access to numerous virtual communication tools such as:
International call forwarding
Multiple call routing features (time-based, location-based, skill-based)
DID numbers/extensions
Call recording
Outbound calling with a customizable caller ID
Softphone for easy and quick dialing, and more
How to Get a Bosnia and Herzegovina Toll Free Number
Ready to enter the Bosnia market? You can quickly sign up for a toll free Bosnia and Herzegovina number with Global Call Forwarding. Simply visit our website, fill out the sign-up form, and pick your new business number.
Get your Bosnia and Herzegovina toll free number with us today. To learn more, call us at 1 (888) 908 6171 to speak with our experts.