British Virgin Islands Toll Free Numbers for Your Business
Expand your business into the lucrative British Virgin Islands
Create an instant business presence in the BVI for your company
Toll free numbers enhance your professional appeal better than standard phone numbers
These numbers allow you to communicate with clientele in the British Virgin Islands with ease
Have calls forwarded to any number, anywhere in the world
Doing Business in the British Virgin Islands
When you think of places that you would want to start a business or expand an existing one, a chain of islands may not be the first place you think of. But businesses need to think seriously about getting themselves British Virgin Islands toll free numbers to reach out to this region, which offers a combination of sophistication and luxury.
Life in the British Virgin Islands
Comprised of about 60 islands, most of the population of the BVI is concentrated on the largest island of Tortola, which is about 12 miles long.
The British Virgin Islands is a highly livable area. As would be expected, the islands enjoy a tropical climate that doesn't vary too much throughout the year. The people of the British Virgin Islands enjoy a standard of living that puts them in a great position to be receptive to new business. With an average income of over $42,000 yearly, and with relatively low income inequality among its people, the majority of residents maintain a high quality of life. Although residents are considered members of the European Union, the islands use American dollars for currency.
Economic Success with British Virgin Islands Toll Free Numbers
Getting British Virgin Islands toll free numbers connects you and your business to an area that is more economically prosperous than its size would indicate.
The Islands' financial success comes in part to its reputation as a tax haven, with a system of banking that is relatively protective of the identities of its customers. While many countries have named the islands in laws that try to forbid tax havens, significant overseas investments in financial institutions on the islands still provide the government over half of its revenue through license fees and salary taxes to those who work in the financial sector.
Financial services are so popular in the BVI that one study found that half of the world's offshore companies were formed in the islands.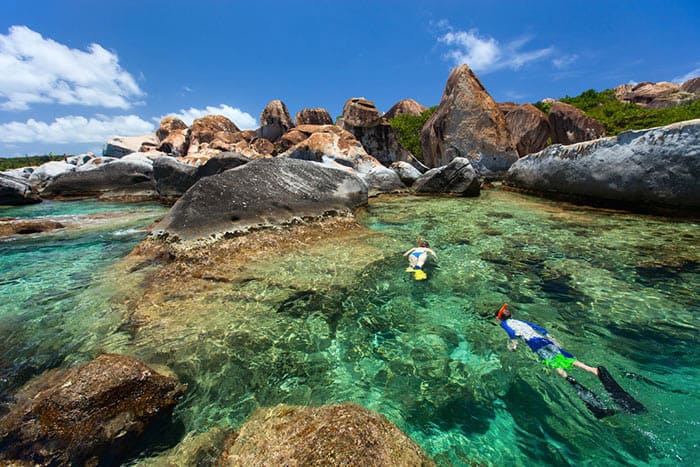 Tourism in the Islands
Of course, an area as pristine as the British Virgin Islands can be expected to have its fair share of tourism, and tourism accounts for almost half of the islands' national income. Nearly a million people visited the islands in 2006, about half of which were cruise ship passengers. Although they spend less than other tourists, they are vital to the smaller individually-owned businesses such as taxi drivers and street merchants.
Given that the total population of the islands is only about 31,000, there is plenty of opportunity for businesses that want to get British Virgin Islands toll free numbers to have access to provide services to all of those tourists.
Additional Information About the British Virgin Islands
Many of those who don't arrive on cruise ships come on sailboats — the islands are a premier location for boating. Charter boats can be rented for people to explore the more remote, unpopulated islands, and for over 15 years the islands have hosted a seven-day collection of sailing races, the Spring Regatta. If your business is in the boating business, it may make sense to have British Virgin Islands toll free numbers to connect to people in the area, as this is a very lucrative industry in the Caribbean.
Visiting the British Virgin Islands
U.S. News and World Report list the islands as the top area to visit in the Caribbean. Businesses that market here with British Virgin Islands toll free numbers will get the benefit of exposure to people from all over the world who are drawn to the islands.
The islands are considered some of the least developed areas in the Caribbean — but that's intended to be a compliment. The islands draw tourists who are looking for a slower, less developed and untouched place to rest and play. Roads are often unpaved, and livestock tends to roam freely.
Almost every island that makes up the British Virgin Islands features expansive pristine waters and beaches. But underwater activities also abound; Rhone National Marine Park provides an artificial marine habitat in the form of a sunken ship from the 1800s.
Many of the islands were created by volcanic activity thousands of years ago and feature more mountainous terrain. Sage Mountain National Park in Tortola is covered mostly in rainforests, with numerous hiking trails.
British Virgin Islands toll free numbers can put your business at the forefront of this exciting market. The phone numbers you purchase are local numbers, providing you the credibility and trust that any local business in the area would have. Contact Global Call Forwarding today to get everything you need to start reaching out to customers on this remote but advanced region, without having to deal with local phone companies.
How British Virgin Islands Toll Free Numbers Can Attract Customers?
The instant attraction for "toll free numbers" to potential customers has more power than you know. People know that they can call these numbers at no cost to them, which is an added plus. People will be more inclined to call about your service or business, which gives you the opportunity to convert them into customers.
Another benefit is that since you are paying for the calls instead of the caller, it shows that you are a company who cares about its potential customers.
By making the process a no-risk proposition is a great way to tell your customers you care.