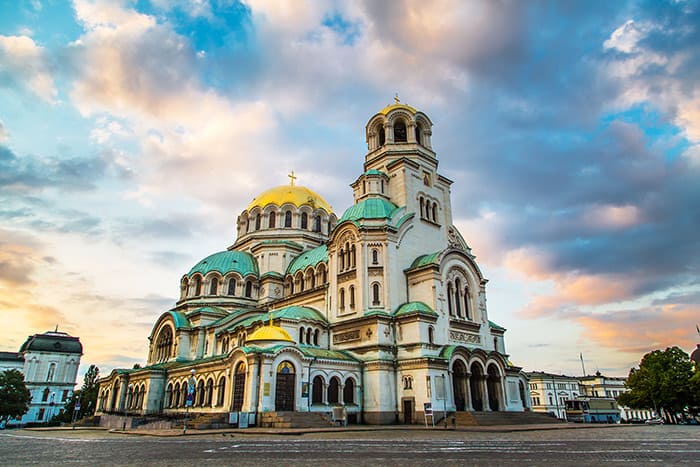 Bulgaria has gained a reputation for being one of the best destinations for outsourcing and offshoring business services. Bulgaria is an excellent option for offshoring services in the following areas: advanced engineering, biochemical, ICT, and creative industries.
Get a Bulgaria Toll Free Number
A toll free Bulgaria number is a toll free number that uses an international toll free service to forward calls internationally. This means you can receive calls from one country and forward them to another country through digital lines. International call forwarding helps businesses reach a wider audience and provide services to more customers globally.
How Much Do Bulgaria Toll Free Numbers Cost?
We offer five different Bulgaria toll free number plans. Our Bulgaria toll free numbers start at $99.95 per month. They come with included minutes as well as an additional per-minute rate.
Bulgaria Toll Free Number Format
The Bulgaria dialing code is (+359). The Bulgaria toll free number format begins with the toll free code (0800) followed by a 5-digit subscriber number:
+359 (0800) + xxxxx
How to Buy a Bulgaria Toll Free Number?
You can buy a Bulgaria toll free number from Global Call Forwarding in two ways:
To purchase your numbers online, follow these steps:
Visit our Pricing page.
Select your new number from the left dialog box.
Choose Bulgaria, Toll Free, and the number available.
Then, enter the necessary information in the right dialog box to have your calls forwarded.
Note: You can forward calls to any location or VoIP/SIP system.
Click on View Rates and choose from our five different plans.
Add premium services, if desired. We offer Call Recording, Outbound Calling, Rollover Minutes, and an Inbound SMS plan.
Submit your order and wait for your service to be activated.
Ways to Use Your Toll Free Bulgaria Number
With a toll free Bulgaria number, your business can benefit from Bulgaria as an outsourcing destination. If you have a large customer base in the Balkans or Southeast Europe, you can outsource specific business processes (such as sales, customer service, and more) to Bulgaria. This helps you provide your customers with local support in their time zone and regional languages.
Alternatively, you may even hire local talent to assist with research, innovation, and development to support your company's growth and product development. Furthermore, you can take advantage of the economic and trade benefits that come along with Bulgari's EU membership.
Use VoIP for International Communication
Virtual business numbers and VoIP phone systems help companies communicate cost-effectively with their international network. Additionally, you can use the array of virtual communication features to manage calls better, offer 24/7 customer support, and improve your local presence.
Buy Bulgaria Toll Free Numbers Today
Get in touch with our experts at Global Call Forwarding to see how we can help you grow and expand internationally! Call us today at 1 (888) 908 6171 or chat with us online!