Expanding a business on a global level is no simple endeavor, yet it is often necessary to tap into a variety of markets to achieve economic success. India toll free numbers make it possible by effectively using VoIP technology to increase communications. These numbers help businesses reach a workforce of millions of people — many of which comprise industrial and services sectors. As a result, just by obtaining toll free India numbers, you can open up clear, convenient communication with clients, prospects, and associates in India easily and affordably.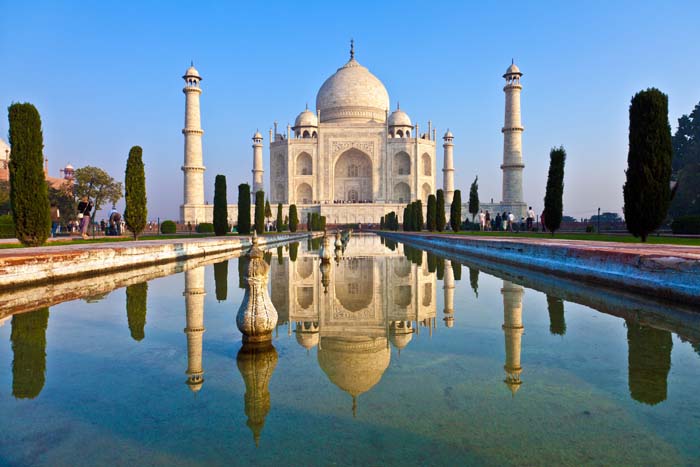 Get India Toll Free Numbers
Indian toll free numbers are virtual toll free numbers for communication within India. Global Call Forwarding offers these numbers for purchase and enables businesses located anywhere in the world to create a presence in India through these numbers.
How Do Toll Free India Numbers Work?
Indian toll free numbers are virtual numbers that are powered over the cloud. For callers in India, dialing your toll free India number is the same experience as calling any other toll free number in their country.
Since these numbers route digitally, your business can be located almost anywhere, and still receive calls from Indian customers. When a caller dials the toll free number, it will look and work exactly like other Indian toll free numbers. However, the number will connect to your "destination number," anywhere in the world.
Benefits of a Toll Free Number in India
There are numerous benefits of getting an Indian toll free number for your business. Among these are:
Let customers in India call you for free, easily.
Create an accessible means of contact for your customers, clients, and associates in India.
Expand your business to India using a virtual number to get started and test the market with minimal investment.
Give your business the appearance of being established and professional, so callers recognize that your business is legitimate and successful.
India Toll Free Number Format
India toll free phone numbers are typically 11-digits long. The Indian toll free number format includes the dialing code (+91), the toll free code (0800), and a 7-digit subscriber number: +91 (0800) (xxxxxxx).
How Much Does an India Toll Free Number Cost?
We offer five different India toll free number plans with no hidden fees or long term contracts. Our India toll free numbers start at $38.95 per month and come with included minutes and an additional per-minute rate.
How to Get a Toll Free India Number
To purchase a toll free number for India, you can sign up on our website through the drop-down menus. Be prepared with information about the number you want calls from India to come to or forward to — this could be your headquarters, customer service location, or BPO. Follow the below steps to get an India toll free number:
Step 1:
In the left drop-down menu, for the country, enter "India." For the number type, enter "toll free."
Step 2:
Then, you will enter the destination number where you want calls forwarded.
Step 3:
Follow the link for "View Rates & Try For Free," and then choose a plan that fits your needs.
Step 4:
Select any additional features you may want, and proceed to checkout. Your number will be available upon activation.
Grow Your Business in India
Expanding a company to a foreign country is a complicated, extensive undertaking. Therefore, a company may exercise various options or look for alternatives before fully committing. India toll free numbers are excellent tools for expanding internationally allowing a business to test a market before fully investing resources. When entering a new market, having the means to communicate within India may be a valuable way to establish a presence there. India virtual numbers may help increase the likelihood of acquiring new business prospects in the country.
Business Communications in India
Companies hoping to conduct business in India should become privy to the country's heavy reliance on telephone services. Because of its prominent presence internationally, India is one of the foremost leaders in the telecommunications market. As of 2015, over 1 billion total telephone subscriptions existed. For this reason, having an India virtual number to communicate with may be a good option for your business. Establishing a virtual presence using India toll free virtual numbers is a smart move, as it requires minimal investment, with the potential to reach a large number of customers.
Get a Toll Free India Number Today
Global Call Forwarding offers the opportunity to increase your availability using India toll free phone numbers, which ensures your business is dependable. To learn more about how a toll free India number may benefit your business, contact our team today.