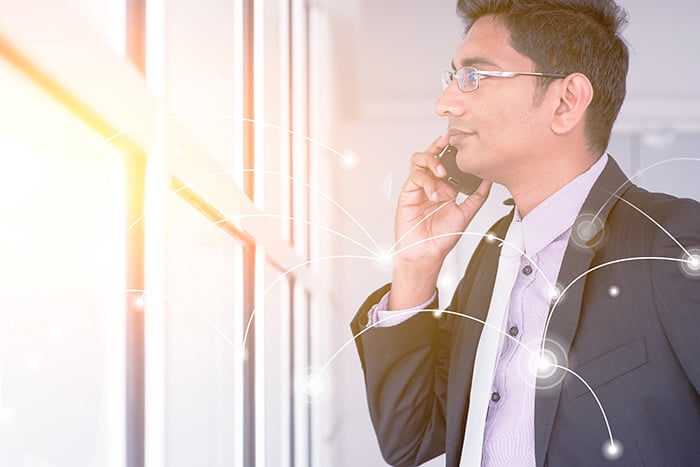 India is not only the most populous democratic country in the world, but it is also a G20 country, and a newly industrialized country. It offers plenty of opportunities to start or expand your business; it welcomes any kind of foreign investment. One of the perks of setting up a business in India is the massive customer base that is available there. Your business can get India virtual numbers to get started.
What are India Virtual Numbers?
India virtual numbers that look like standard local numbers but they actually connect wherever you want them to. In other words, these numbers connect via the cloud and do not need telephone lines. They are virtual, and they can be connected to any mobile or landline you choose.
For any start-up business, it is crucial that your customers remain happy and satisfied. And this is especially true for a business that is trying to establish itself in a foreign country. For setting up your business in India, Global Call Forwarding can help you establish a virtual presence with their India virtual numbers service easily and conveniently.
Benefits of Using Virtual India Numbers
Using India virtual numbers is extremely beneficial to your business because the Indian customer can get in touch with you anytime and anywhere. These numbers also offer you a great amount of mobility while conducting business. For example, if you have to attend a meeting with a supplier or a distributor, or have a variety of daily comings and goings that get in the way of your ability to remain situated in one spot for a long period of time waiting on calls, you can handle your business very easily with India virtual numbers.
This is because you can simply forward all the incoming calls to your mobile instead of your office landline. There is no longer any need to remain in your office waiting for Indian customers to get in touch with you. You remain accessible to your customers in India with an international call forwarding service, anywhere in the world you may be.
Virtual numbers also give your business the brand exposure it needs to prosper in a foreign country. When you use India virtual numbers, it ensures that your customers in India feel your presence in the market. They are not aware that the calls are being forwarded to another country because they are only being charged a local calling cost. And since the calls can always be answered (by forwarding it to a call center), this builds trust in your customer base in India.
India Virtual Numbers with Advanced Service Features
When you get India virtual numbers from Global Call Forwarding, you can enjoy a variety of premium features at very affordable costs. Some of them are:
Voicemail to Email – If for some reason, you missed a call from an Indian customer, this feature comes in very handy. Even though you use your cell phone or office phone to receive the call, you can forward voicemail to your email as an mp3 for further convenience that enables you access from multiple points
Failover Forwarding – This feature is very useful if you don't want to miss any incoming calls from India. If employees cannot answer a particular call, a second number will ring, followed by a third. This continued until somebody answers the call. This is highly convenient and allows multiple people within the business to handle calls.
Advanced IVR – The phone call will automatically forward to a voice response menu, which can direct customers to the appropriate department based on their response. This helps build a very professional image of your business, allowing customers to feel secure and confident in your professionalism.
Doing Business in India
If you want your products or services to succeed in India, you must understand the market and buyer. Customers trust a particular business if they offer spectacular customer service. This means taking care of any grievances in an effective manner while offering a sense of familiarity. With India virtual numbers from Global Call Forwarding, your Indian customer base is simply a local phone call away. A virtual number allows anyone to get in touch with you, no matter where you are.
If you plan on doing business in India, it is vital that you take a look at its economy to understand the prospects for business growth.
The Economy of India: Overview
In terms of the nominal GDP, the economy of India is the seventh-largest in the world and categorized as a newly industrialized country. However, when it comes to purchasing power parity (PPP), this country is the third-largest globally. The economy has experienced a steady growth rate of 7 percent. The last quarter of 2014 proved to be extremely good for the Indian economy; it was during this time that India replaced China as the fastest-growing major economy in the world.
One of the greatest contributors to the economy of India is the service sector. This sector made up approximately 57 percent of the GDP in 2012-13. Some of the other major contributors to its economy include the agricultural sector and the industrial sector. India has the second-largest labor force in the world. Major industries in India include textiles, food processing, telecommunications, software, biotechnology, and machinery.
The Indian e-commerce market is one of the fastest-growing, especially after the bold demonetization program of the Indian government. Narendra Modi, the Prime Minister of India, banned Rs. 500 and Rs. 1000 notes in order to clean up the 'black money' that is rampant in the country. This move came as a surprise, and the Income Tax Department has already seized millions of dollars in their efforts.
However, the vast majority of citizens suffered from this move, since they couldn't do cash transactions anymore. This led to the widespread use of digital payment services like PayTM, which opened a massive amount of traction. With India going digital wherever possible, and this move supported that effort.
Get Indian Virtual Numbers from Global Call Forwarding
Global Call Forwarding has the largest inventory of business phone numbers from more than 150 countries around the world.  You can get India toll free numbers or local phone numbers by browsing through our inventory online. Want to learn more? Call us at 1 (888) 908 6171 or chat with us online!