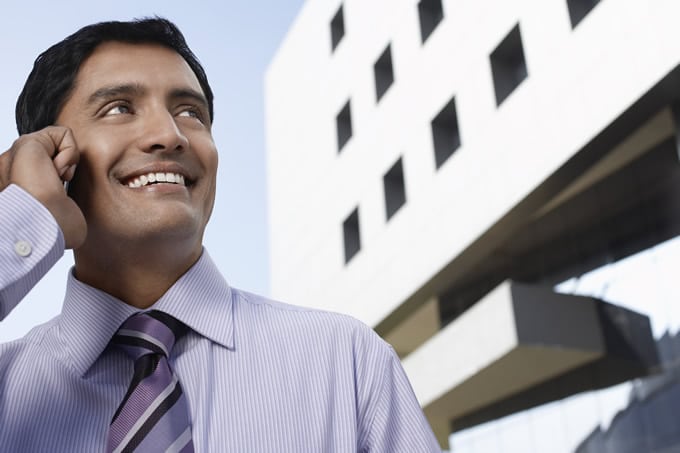 If your company does not necessarily need to be confined to a physical office, then you can benefit from a virtual or local phone number.
What kinds of companies can use local phone numbers? Consulting companies, for one. These include marketing, advertising, and sales firms with employees who are always travelling and meeting with clients. Home services, such as painters, plumbers, cleaning, flooring, or landscaping. This is because employers and their teams may be out in the field, and there is always the potential of a missed call occurring. The same goes for real estate agents, recruiters, and event coordinators, who all usually find themselves out of the office at given times during the day. In fact, it is difficult to find a business these days that cannot run outside of a traditional office setting.
Of course, we have to mention the fields of Saas, digital technology, and anyone who works in an IT field. These are the most common types of companies that can benefits from digital lines. In short, it is easy to determine that international phone numbers, such as India local phone numbers, are imperative to most fields of business.
Project a Local Presence in India
India local phone numbers allow your voice to be heard even when you are across the ocean. Let your clients and connections know that your company is available to them twenty-hour hours a day, seven days a week with Global Call Forwarding's many interconnected features.
With all incoming calls going through our digital administration, you will not suffer from missed connections any longer. Our advanced call forwarding service means that on the off chance that you find yourself occupied and consequently, can't answer, Global Call Forwarding makes sure that it is directed to the next available number. The same concept can be applied to your employees, teams, and even large call centers.
Getting a local India phone number offers privacy to your lines as well. Given that potential customers and clients will call your virtual number, your real number will not be shown. This offers protection against spam lines. This, with the addition of our black and white calling lists, is a great way to ensure security for your company internationally. With black and white lists, you can either block certain numbers or give preferences to others, which can save your company both time and effort with your various calls.
More than that, choosing Global Call Forwarding means that you get to increase your branding awareness in another country. Callers are much more likely to contact you if your number is consistent with their local area code. It also presents you as an effective business that cares about how they are viewed. Branding, as well as marketing, touches every part of a company.
With an area code that looks just like theirs, you also have the appearance of a local Indian business. Getting customized local phone numbers in India is a detail that you simply can't ignore.
Doing Business in India
Want to take a look at India at a glance? As a country in South Asia, it has the most populous democracy compared with the rest of the world. It is known for commercial wealth for as long as it has been a country, and India is a region of historic trade routes and independant empires.
Their most profitable industries include tourism, engineering and machinery, transportation, banking, insurance, real estate, textiles, and agriculture, among others. All of these sectors contribute to the Indian economy and it is one of the reasons why large and small companies alike find it favorable for business. It is the ninth largest economy in the world today. India local phone numbers means that you can become a part of their flourishing market.
Global Call Forwarding Makes It Easy to Get a Virtual Office in India
At this point, it is pretty obvious how India local phone numbers could increase revenue for your company. With a call to email option with Global Call Forwarding, for example, a phone message is physically saved in a virtual format so that you can read it at a more convenient time or date. Vanity numbers allow you to choose a word or combination of words in your phone number which makes your company more memorable to your clients. You can utilize one or more of these services together with Global Call Forwarding. We make the transition so easy that you can get started as early as this week without missing a beat.
We have been putting out virtual telephone numbers as long as they have been accessible to organizations. Our thousands of satisfied clients are just one of the many reasons to choose us for your India local phone numbers. Contact us at our United States location toll free at 1.888.908.6171 and speak with one of our many helpful representatives.