Your business's location doesn't matter anymore. It could be from home, a shared office, or even a dorm room. The crux of the matter is that it has to be productive and save on costs while remaining in constant touch with customers and the operational team.
This is where New York toll free numbers turn out to be indispensable assets to the business. Moreover, their use is most typically used for running helplines or enhancing customer services.
The latter assumes much significance as they allow existing and potential customers to call you free of cost.
The US economy
The US economy is the world's largest in nominal terms and 2nd largest in terms of PPP or Purchasing Power Parity. Its annual GDP stood at $18.56 trillion in the last fiscal year. The US dollar is the world's foremost reserve currency and it is widely used in most international transactions.
The US economy is quite varied and its 7 most important trading partners are China, Canada, Japan, Mexico, South Korea, Germany, and the UK. Endowed with huge natural resources, high productivity and also well-developed infrastructure, the US is the world's 3rd largest oil & natural gas producer and 2nd largest manufacturer. It currently represents one fifth or 20% of the world's manufacturing output.
The US financial market is also one of the most influential in the world and also one of the largest. The NYSE or New York Stock Exchange is officially known as the world's largest in terms of market capitalization. Foreign investments in the US stood at nearly $2.4 trillion, while American investments made in foreign lands totaled over $3.3 trillion in 2016.
The US economy also leads in venture capital and on investments made in funding for Global Research & Development. 71% of the economy is about consumer spending, which makes the US the world's largest consumer market.
New York Toll free numbers and their advantages for businesses
So what is it that New York toll free numbers do for your business? First, you run your business through something as tiny as a cell phone! Moreover, toll free numbers enhance brand credibility and help eliminate barriers for online purchase of products.
Using New York toll free numbers gives the business both a national and international presence. The greatest advantage is that you get to own these numbers fully and can shift to another provider without changing it. You generally have 5 toll free codes at your disposal: 1-800, 1-844, 1-855, 1-866, 1-877, & 1-888. An additional 1-833 prefix is on the anvil. These also come with additional features like unlimited extensions, call forwarding and voicemail.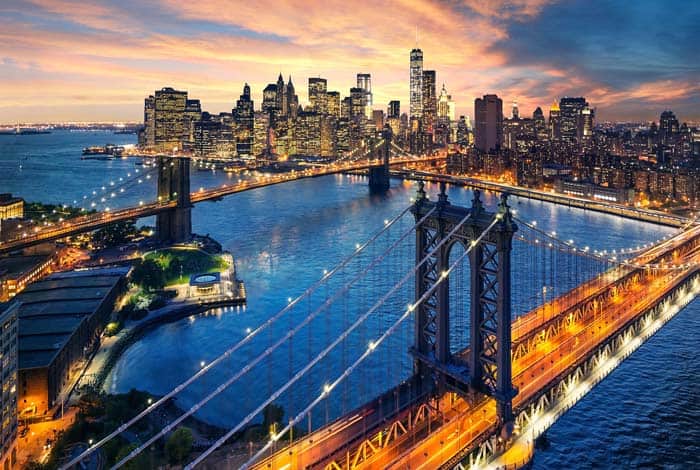 How to get New York toll free numbers
You begin by choosing a number. Then use your company's name or an industry related term so that it is simple and can be easily remembered. Scour the Net for providers, select one and check availability. Certain phone services can check the availability of New York toll free numbers for you and provide multiple options. Once this is settled, all you have to is buy the number.
However, remember that before opting for toll free numbers, ask yourself first whether your business has reached that particular stage where it be a requirement. The requirement arises only when you have products and/or services to sell online; the phone numbers will be a vital tool in all of your marketing campaigns should you have plans to expand your business nationally.
The cost factor is vital, too. This depends on the provider which gives you multiple plan options to choose from and the total number of minutes of monthly usage. All the prefixes: 1-800, 1-844, 1-855, 1-866, 1-877, & 1-888 work in the same way and offer the same services and benefits. However, the 1-800 prefix is the most preferred as a "true" toll free number prefix.