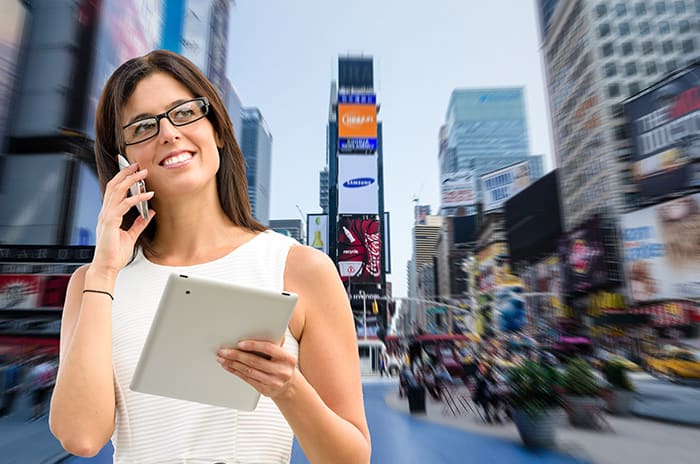 If your business works with clients, contacts, and partners in New York, or if you are interested in opening an office in New York, having a New York business phone number would be a phenomenal asset. Read on to learn more about toll free New York phone numbers and how they can be a useful tool for your business.
What Are Toll Free New York Virtual Numbers?
New York toll free numbers give your business an instant presence in New York. They can be used for running helplines or enhancing customer services. Enabling existing and potential customers to call you free of cost is an added plus for any business, and it demonstrates that your business is primed for serving the needs of its customers.
How do Toll Free New York Phone Numbers Work?
Toll free virtual phone numbers work like all other phone numbers for callers. Simply, the caller will place the call and it will connect to you, on the number most convenient for you. You can be located almost anywhere in the world, and maintain a presence or a line of communication elsewhere, and communicate with ease.
A toll free virtual number gives you added versatility in comparison to a standard toll free number. These numbers are cloud-based and they are routed virtually using digital lines. Upon purchase, you will choose a number where you want incoming calls forwarded. This is known as the destination number. When customers or business associates call the number, each call will be instantly routed to the chosen destination.
New York Toll Free Phone Numbers For Your Business
There are many benefits of using New York toll free numbers for your business. There are endless opportunities available with a New York toll free phone number. It is possible to run your business from just about anywhere, including from your phone when you have access to the right technology. Toll free numbers for New York give your clients the impression that your business is successful and thriving, as not every business can have multiple locations, particularly in New York.
Using New York toll free numbers gives businesses both a national and international presence. The greatest advantage is that you can present your business as firmly established and professional. Toll free numbers are a great way to ensure the image you project is polished and ready to serve your clientele.
5 toll free codes are generally available: 1-800, 1-833, 1-844, 1-855, 1-866, 1-877, and 1-888. When purchased from Global Call Forwarding, these numbers come with additional features like unlimited extensions, call forwarding, and sequential forwarding.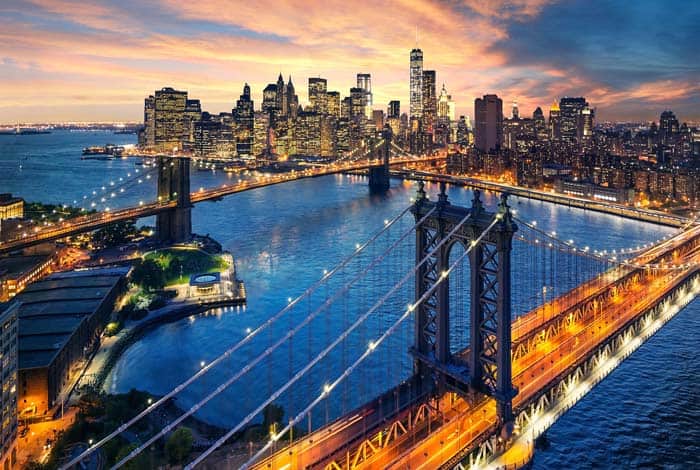 How to Get a Toll Free New York Virtual Number
To begin, you will head to the Global Call Forwarding homepage. Check out the drop-down menus on the home page. This is where you will select the specifics for the number you want to purchase.
Step 1: You will select 'United States' for the location of the number, and then select 'Toll Free' for the number type. You do not need to specify "New York" as all toll free numbers in the US work throughout the country.
Step 2: Next, select the preferred prefix for your number; this can be 1-888, 1-877, etc.
Step 3: Enter the number you want calls forwarded to; use the number most convenient for you. Once you've completed those steps, you can proceed to click on the "View Rates & Try For Free" link. Then, you can choose the plan that works best for you, and checkout.
New York and the US Economy
The US economy is quite varied and its 7 most important trading partners are China, Canada, Japan, Mexico, South Korea, Germany, and the UK. Endowed with huge natural resources, high productivity, and also well-developed infrastructure, the US is among the world's largest oil & natural gas producers. It is also among the world's top producers in manufacturing output.
The US financial market is one of the most influential in the world and one of the largest. The NYSE or New York Stock Exchange is officially known as the world's largest in terms of market capitalization.
The US economy also leads in venture capital and investments made in funding for Global Research & Development. Much of the economy is comprised of consumer spending, which makes the US the world's largest consumer market.
How a Virtual New York Office May Benefit Your Business
Your business's physical location no longer matters. You now have the freedom to work from home, a shared office, a cafe, or even a dorm room. Pretty much anywhere you can access WiFi, staying connected to work is possible. The most important aspects are remaining productive and staying in constant contact with customers and the operational team. In this manner, if you want to develop a presence in the New York or US markets, having a virtual office can be a smart way to begin. A virtual office allows you to market to clients in a specific region, while enabling your business to create new avenues of growth there. However, because it is "virtual," it will not be necessary to be physically present there. Your clients will not know your actual location, however, you will have the opportunity to develop rapport no differently than if you were located in New York.
Get a New York Toll Free Number
If you would like to purchase a toll free number for New York, consider the options available from Global Call Forwarding. A toll free number is an excellent option for businesses of all sizes, and they add further professionalism to your business's appearance. To learn more, or to purchase a toll free number for New York, head to www.GlobalCallForwarding.com today.