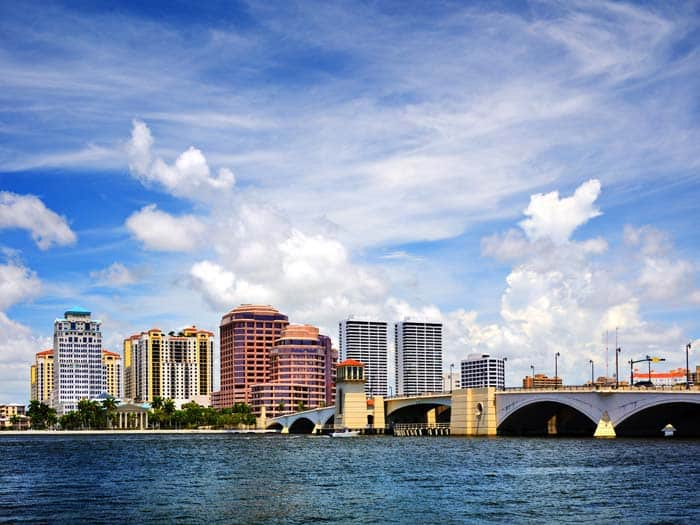 A Palm Beach County toll free number is really a local, 561 area code number that Palm Beach County residents can use without incurring any long distance charges to reach your company. You can be located anywhere in Florida, the US, or around the globe, and have Palm Beach customers able to access your business as easily as if it were local.
By choosing a local Palm Beach County toll free number, you demonstrate to your Palm Beach County customers that you operate locally. You may even list your local Palm Beach County toll free number in community directories. This is quite a benefit because residents often prefer to support local businesses. According to Trendwatching.com, a "still made here" trend has stimulated a focus on local sourcing.
Palm Beach County Statistics
Palm Beach County has a population of 1.42 million at a median age of 44.5 years. It has a poverty rate of 13.5%. Median household income is $56,664. The median property value is $246,200 with an annual growth rate of 16.6%. There are 653,531 employees in the county, and the job growth rate is 2.21% per year. Based on the above information, it is obvious that this is a booming and aggressively growing county, worthy of your company investing in a Palm Beach County toll free number.
The most common industries, based on number of employees, in Palm Beach County are:
Retail Trade
Healthcare and Social Assistance
Accommodation and Food Service
Professional, Scientific, Technical
Construction
The most specialized industries in Palm Beach County compared to other Florida counties are:
Real Estate, Rental and Leasing
Art, Entertainment and Recreation
Management of Companies and Enterprises
Administration, Support, Waste Management
Construction
The highest paying industries in Palm Beach County, based on median income, are:
Mining, Quarrying, and Gas Extraction
Management of Companies and Enterprises
Utilities
Professional, Scientific, Technical
Finance and Insurance
US citizens comprise 88.1% of the population of Palm Beach County. Racial distribution in 2015 was 798,955 Whites, 300,776 Hispanics, and 254,637 Blacks. The majority of residents speak English. However, 30.9% are non-English speakers while Spanish speakers comprise 16.1% of the population.
Over 40% of households in Palm Beach County pay over $3,000 in property taxes, however there is no income tax in Florida. As to household ownership versus rentals, in 2015, owners occupied 67.3% of housing units. There were, on average, two cars per household, and the average daily commute to work was 23.8 minutes.
Additional Palm Beach County Facts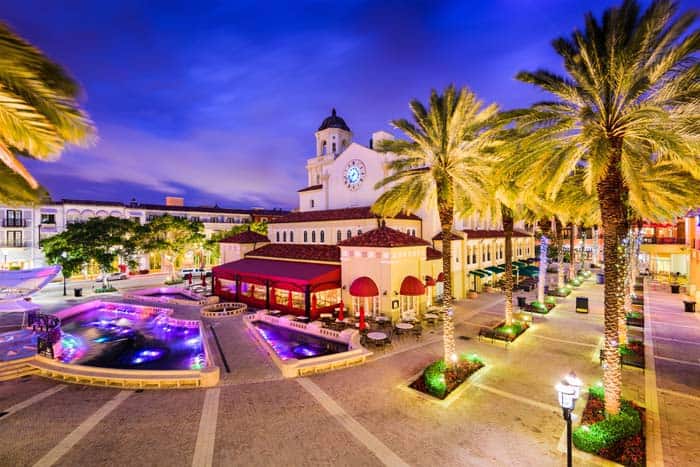 How Palm Beach Got Its Name
In 1878, the Spanish ship Providencia ran aground near Mar-a-Lago. It was carrying a cargo of coconuts from Havana, Cuba to Cadiz, Spain. Local residents planted thousands of the coconuts, creating a lush grove of palm trees, Cocos Nucifera, which were not native to Florida. As a result, Palm Beach aptly became the name of this area.
Transportation
Palm Beach County has two major expressways: Interstate 95 in the East and The Florida Turnpike in the West. The Tri-Rail commuter service runs north to south within the county. In addition, the national inter-city train system, Amtrak, has stops in West Palm Beach and Delray Beach. Palm Beach County has one international airport, Palm Beach International, in West Palm Beach and five general aviation airports. PalmTram is a bus service throughout the county.
Finally, the port of Palm Beach is located in Riviera Beach. Celebration Cruise Line offers 2-day Bahama cruises from the port. The port is a busy container port, and major exports include bulk sugar, molasses, cement, and produce. Cruzan Rum exports its products from St Croix to the port of Palm Beach for bottling in the US.
Communities
West Palm Beach is the largest city in Palm Beach County. Its population is in excess of 105,000. It is also the county seat. Boca Raton, at the southern end of the county, has an approximate population of 90,000. The third-largest city is Boynton Beach with a population nearing 70,000 residents. Tourists and residents (over 60,000) favor Delray Beach for its cultural attractions, restaurants, and excellent public beaches.