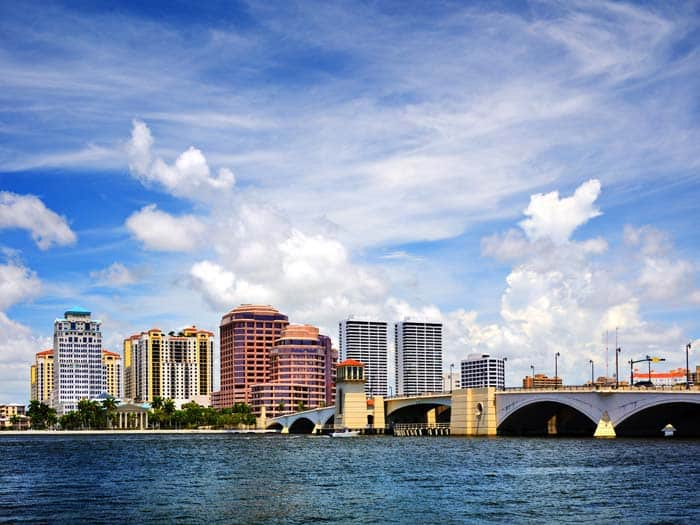 A toll free number for Palm Beach County can be used to expand your business presence into the region. If your business is considering developing a clientele in Palm Beach, having a toll free number may be an ideal option. Read on to learn more.
What Are Palm Beach County Toll Free Numbers?
A Palm Beach County toll free number is a toll free number used to communicate with Palm Beach County residents. Toll free numbers for Palm Beach County are toll free numbers that work throughout the US. These numbers feature a specific toll free prefix such as 1-888 or 1-877, and they enable callers to dial them free of cost. A toll free Palm Beach County phone number can be used in specific ads, communications, and marketing materials targeted towards your Palm Beach clientele. This ensures they have a clear way to contact your business.
How do Palm Beach County Toll Free Numbers Work?
Toll free Palm Beach County virtual numbers can be used without incurring any long-distance charges to reach your company. You can be located anywhere in Florida, the US, or around the globe, and ensure your Palm Beach customers are able to access your business cost-free when calling.
More About Palm Beach County Virtual Numbers
By choosing a local Palm Beach County toll free number, you demonstrate to your Palm Beach County customers that you operate locally. You may even list your local Palm Beach County toll free number in community directories to ensure greater reach. This is quite a benefit because residents often prefer to support local businesses. A local business often aligns with residents because it shows you are within close proximity, and in many respects, trustworthy. This can make it more likely that they will feel comfortable giving you their business.
Benefits of Toll Free Palm Beach County Phone Numbers
Toll free numbers have the benefit of being free for callers to dial. However, the most important aspect is that they demonstrate your business is committed to its clients because a toll free number is provided as a means of communication. While in the age of mobile, dialing a toll free number may not be an instant draw. However, the power of toll free numbers is that they are generally regarded as business numbers, therefore any business that takes on the cost of a toll free number is considered established and experienced.
How to Get Palm Beach County Toll Free Numbers
If you want to purchase a Palm Beach toll free number, head to Global Call Forwarding. On the homepage, you will see a drop-down menu where you can enter the specific information for the number you need. Start by entering "United States" for the country. Then, enter "Toll Free" for the number type, and then choose the preferred prefix. From there, you will enter the destination number, where calls will get forwarded to. This is the number you wish to receive your business calls on. From that point, you will click "View Rates & Try For Free" and proceed to checkout.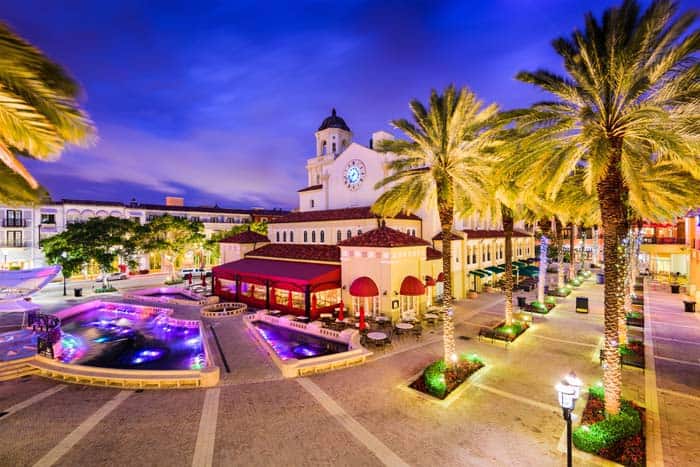 Additional Facts About Palm Beach County
The name 'Palm Beach' speaks to the area's tropical feel and the abundance of palms found just about everywhere in South Florida. The legacy of palms, in fact, is how the county achieved its iconic name. In 1878, the Spanish ship Providencia ran aground near Mar-a-Lago. It was carrying a cargo of Cocos Nucifera coconuts from Havana, Cuba to Cadiz, Spain. Local residents planted thousands of these coconuts, creating a lush grove of palm trees, which were not native to Florida. As a result, Palm Beach aptly became the name of this area.
Palm Beach County has two major expressways: Interstate 95 to the east and The Florida Turnpike a little further to the west. The Tri-Rail commuter service runs north to south within the county. In addition, the national intercity train system, Amtrak, has stops in West Palm Beach and Delray Beach. Palm Beach County has one international airport, Palm Beach International, in West Palm Beach and five general aviation airports. PalmTram is a bus service that runs throughout the county.
Get Palm Beach Toll Free Numbers From Global Call Forwarding
To enhance your business image, or to communicate more succinctly with your clients and associates in Palm Beach, having a toll free virtual number is ideal. Head to www.GlobalCallForwarding.com to purchase a virtual phone number today.