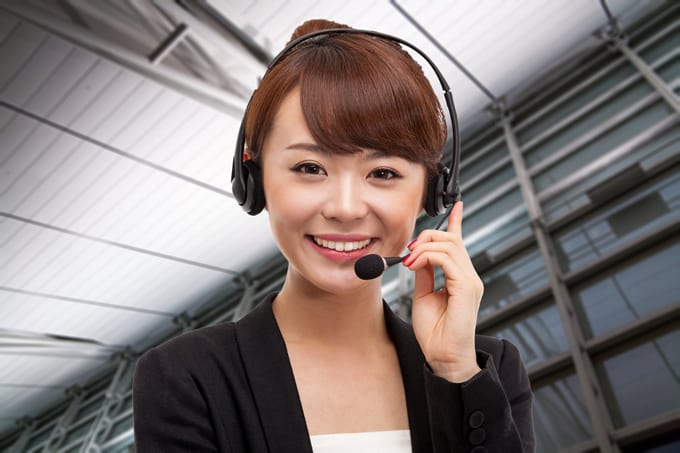 The Philippines is an exciting country filled with many opportunities for businesses of all varieties. Whether your company is aiming to expand there, or just wishes to open up additional lines of communication, having Philippines toll free numbers is a great way to start.
What Are Philippines Toll Free Phone Numbers?
Toll free phone numbers for the Philippines are virtual phone numbers. They work throughout the Philippines, and allow locals to call them toll free. The format for toll free numbers in the Philippines is +63 1800 1 XXX XXXX. Philippines toll free numbers are mobile accessible, which means callers can call them using mobile phones.
How do Philippines Toll Free Phone Numbers Work?
Because these phone numbers are "virtual," subscribers can be located anywhere and still receive calls. Virtual numbers are routed over digital lines and are cloud-based, therefore, no physical lines are necessary to maintain communication. For callers, Philippines toll free phone numbers work like all other toll free numbers in their nation. They cost nothing to call, and are accessible throughout the country. However, subscribers can be located almost anywhere and receive their calls. All the while, callers will not know the business's true location, or that it may not be located in the Philippines.
Global Call Forwarding provides toll free Philippines phone numbers to businesses in need of virtual communication solutions. These numbers permit Philippines callers to reach businesses (which may be located around the world) for the cost of a local call. These calls are forwarded to landlines, mobile phones, or to computers using VoIP technology, enabling affordable communication for both parties.
Philippines Toll Free Phone Numbers for Your Business
If your business works with clients in the Philippines, or if you have considered opening an office in the Philippines to expand your business, having a Philippines business phone number may be beneficial. Having a toll free number increases your professionalism and gives your business an added advantage of an established appearance. Furthermore, if you would like to test the market before committing to a physical presence there, purchasing a virtual toll free number for the Philippines would be ideal. This would enable you to communicate with the same ease as locals, while avoiding hefty international calling fees.
How to Get Toll Free Philippines Virtual Numbers
The process to get Philippines toll free phone numbers is quite straightforward. Here are the steps to follow:
1. Head to our homepage, www.GlobalCallForwarding.com.
2. Select "Philippines" as the country you want to purchase a number for.
3. Select the number type: "Toll Free."
4. Enter your destination number where you want calls forwarded.
5. Click "View Rates & Try for Free."
6. Select a plan that fits your needs.
7. Click "Add to Cart," provide billing and payment information and click "I agree to Terms and Conditions."
8. Click "Checkout Now" and finally click "Pay and Activate.
More About the Philippines
The Philippines are an archipelago in Southeast Asia. The City of Manila, located on Luzon Island, is the capital of the Philippines. The country's natural resources are cobalt, copper, gold, nickel, petroleum, salt, silver, and timber. In 2011, land use was 41.0% agricultural land, 25.9% forest, and 33.1% other.
The Philippines Government
The form of government is a presidential republic with 80 provinces and 39 chartered cities. Its legal system is a mixed legal system of civil, common, Islamic, and customary law.
The Executive branch of the government includes the President, who is both Chief of State and Head of Government. Following the president is the vice president. Both have 6-year terms. The president appoints the cabinet with the consent of the Commission of Appointments.
The Legislative Branch of Government has a bicameral congress consisting of a 24-seat Senate and a 297-seat House of Representatives. The senators serve 6-year terms, and the representatives, 3-year terms.
The Judicial Branch includes the highest Philippine court, the Supreme Court, which has a chief justice and 14 associate justices who serve until the age of 70. Subordinate courts include an appeals court, a court for tax appeals, various trial courts, sharia courts, and a court for government corruption cases.
Get Philippines Toll Free Business Numbers
If your business is considering expanding further into the Philippines, or you wish to enhance your business communication system there, having Philippines phone numbers is one of the best moves you can make. Contact Global Call Forwarding today to learn more, or to purchase toll free numbers for the Philippines.