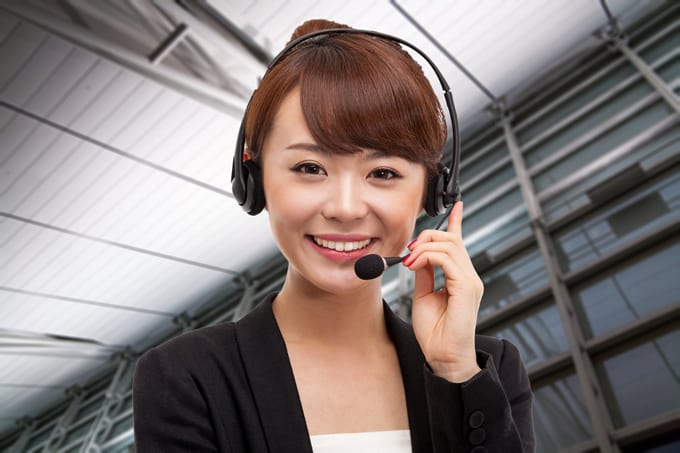 Global Call Forwarding provides Philippines toll free numbers available for instant activation and without any commitment. Philippines 1800 numbers enable local callers in the Philippines callers to reach businesses around the world for free.
How to Get a Toll Free Number in the Philippines
Incoming calls to your toll free number in the Philippines can be forwarded to any landline, mobile phone, or PBX system worldwide. The process to get Philippines toll free numbers is straightforward and can be done through the form above.
In the "Select Your New Phone Number" area, choose "Philippines."

Select a number type, either Toll Free or Geographic. If you select Geographic, you must also select a city.

Select a number or receive one upon activation.

Enter your destination number.

Click "Try for Free."

Enter contact information and account type.

Select a plan either Basic, Value, Power, Premium, or Enterprise and choose optional features.

Click "Add to Cart," provide billing and payment information and click "I agree to Terms and Conditions."

Click "Checkout Now" and finally click "Pay and Activate."
Types of Philippines 1800 Numbers
There are three main types of toll free numbers in the Philippines. Traditional Philippines 1800 numbers are country-specific, meaning they are only reachable from within the country. The Philippines is part of the UIFN program.
Toll-Free (non mobile-accessible) – The format for Toll Free numbers is 1800 n1 n2n3n4 n5n6n7n8. These numbers have the lowest cost per minute, but callers can only use landlines, pay phones, and fax transmissions.
Toll Free Philippines toll free numbers (mobile access) – These numbers have the highest cost per minute, and callers can only use landlines, mobile phones, and fax transmissions.
Geographic Philippines toll free numbers – These numbers are cost-competitive with the Toll Free numbers, and they have an added benefit that allows callers to use landlines, mobile phones, pay phones, and fax transmissions. In addition, callers can reach the number from other countries. Subscribers to these phone numbers can have a virtual presence in five Philippine localities: Cebu, Davao, Laguna, Manila, and Pampanga.
Philippine Localities with Geographic Numbers
The Philippines has a total population of 104,256,076 residents, 3,835,911 fixed-line telephone subscriptions, 113 million mobile cellular phones, and 56,956,436 internet users. Information on the localities with geographic numbers follows since these localities are the most populated.
Cebu
Cebu is an island province consisting of a central main island and 167 surrounding islands and islets. The province population is 2,938,982, and Cebu City is the capital. Cebu's economy relies on tourism, mining and quarrying, shipping operators and shipbuilding, extensive port facilities, furniture manufacturing, Information Technology (IT) and Business Process Outsourcing (BPO), and ice rink manufacturing, the latter having a worldwide customer base.
Davao
The City of Davao is located on the Island of Mindanao. According to the 2015 census, the city's population was 1,632,991, and the metropolitan area population was 2,516,216. Agriculture is the largest economic sector of the economy with banana, coconut, coffee, and pineapple plantations as well as tropical fruit orchards for mangoes, mangosteens, papayas, and pomelos. There is a significant chocolate industry and a fishing industry in Davao Gulf. Davao is the business hub of Mindanao.
Laguna
The Province of Laguna is on Luzon Island southeast of Metro Manila. The provincial capital is Santa Cruz, and the 2015 province population is 3,035,081. Laguna's primary natural resources include fisheries near Laguna de Bay and surrounding islands and agricultural land. The top crops are bananas, coconuts, corn, mangoes, and rice. Other crops are coffee, lanzones, pineapple, rambutan, and sugar cane. The province has a small mining industry and a major automobile presence with manufacturing facilities for Honda, Nissan, Mitsubishi, and Toyota.
Manila
The City of Manila, located on Luzon Island, is the capital of the Philippines. According to the 2015 census, the city's population was 1,780,148, the metro population was 12,877,253, and the urban population was 22,710,000. Manila is a center for accounting, advertising, banking and finance, commerce, fashion, insurance, legal services, media, real estate, retailing, theater and the arts, tourism, and transportation. If your company operates in any of these industries, consider the many benefits of having Philippines toll free numbers in order to expand your business into the Philippines. The Port of Manila is the largest port in the Philippines. Manufacturing industries include beverages, chemicals, clothing, electronic goods, food, textiles, and tobacco products. The Pandacan Oil Depot is also located in Manila.
Pampanga
Pampanga is a province located in the central Luzon region. The population of the province was 2,198,110 per the 2015 census. The main industries are farming and fishing. However, there are many cottage industry producers specializing in furniture making, guitars, handicrafts, and woodcarving. Tourism is important to the economy, and the province is famous for specialty food products.
Philippines Geography
The Philippine Islands are an archipelago in Southeast Asia. The country's natural resources are cobalt, copper, gold, nickel, petroleum, salt, silver, and timber. In 2011, land use was 41.0% agricultural land, 25.9% forest, and 33.1% other.
Philippines Government
The form of government is a presidential republic with 80 provinces and 39 chartered cities. Its legal system is a mixed legal system of civil, common, Islamic, and customary law.
Executive Branch of Government
The Chief of State and Head of Government is President Rodrigo Duterte. The vice president is Leni Robredo. Both have 6-year terms. The president appoints the cabinet with the consent of the Commission of Appointments.
Legislative Branch of Government
The legislative branch has a bicameral congress consisting of a 24-seat Senate and a 297-seat House of Representatives. The senators serve 6-year terms, and the representatives, 3-year terms.
Judicial Branch
The highest Philippine court is the Supreme Court which has a chief justice and 14 associate justices who serve until the age of 70. Subordinate courts include an appeals court, a court for tax appeals, various trial courts, sharia courts, and a court for government corruption cases.