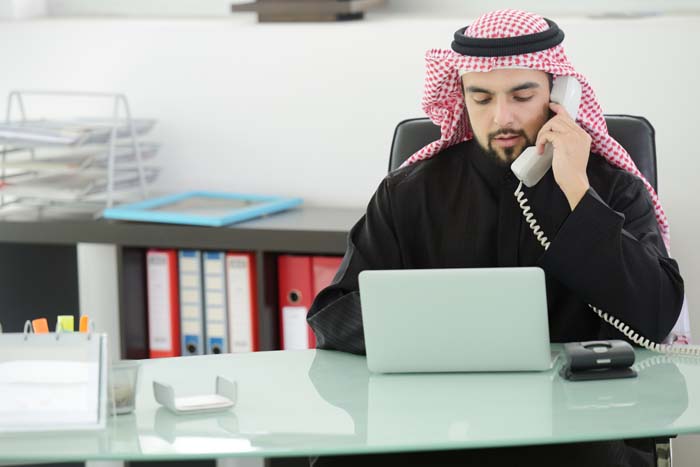 Global business continues to drive the world economy. As the markets change, new opportunities for foreign investors begin to emerge. One excellent example of this is Qatar. As a Middle Eastern country with humble beginnings, Qatar has gone from obscurity on the global business scene to being a world-leading economy. In stark contrast with its open market, Qatar continues to be a challenging country to build a business in. However, with the right planning and a strong marketing strategy, businesses can excel. The right marketing plan starts with a thoroughly-executed communication plan and a Qatar toll free number.
What Are Qatar Toll Free Phone Numbers?
A Qatar toll free number allows you to communicate with the same ease and versatility as a local in Qatar. These numbers are virtual numbers, which means they are routed over the internet and they work like any other toll free business number in Qatar. While your business may be located elsewhere, callers in Qatar can dial your number like any other toll free number in the nation.
How Toll Free Qatar Virtual Numbers Work
Toll free numbers, when called, are forwarded through our proprietary phone forwarding system. This automatically directs the call to the desired number of the individual's choice. The subscriber of the toll free Qatar phone number can manage all settings via a control panel, allowing for immense customization. Additionally, businesses can decide which features they'd like to implement and adjust as needed, when using this system.
Businesses that are interested in or are planning to do business in Qatar should consider getting Qatar toll free numbers. Toll free numbers are accessible from any landline inside of Qatar, which allows customers and associates within Qatar to easily contact a business that has a toll free number. Additionally, through Global Call Forwarding, toll free Qatar virtual numbers are also easily accessible via mobile phones.
Toll Free Numbers: Versatile Business Tools
Cutting-edge communication technology makes it easy to move into the Qatar marketplace. At Global Call Forwarding, we provide Qatar toll free numbers that enable foreign businesses to build a clear line of communication in the country. Toll free Qatar phone numbers, in coordination with advanced call forwarding features, create a foundation any business can successfully build a virtual communication system with. Virtual numbers allow for excellent versatility, allowing businesses to expand to new markets cost-effectively and securely.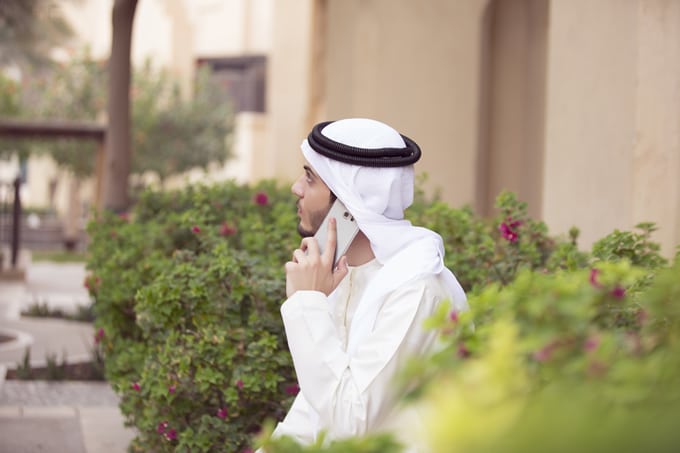 To decide if Qatar is the right new market for your business, the first step is understanding the economy and the customs that govern business there. Let's briefly discuss Qatar's economy and how toll free Qatar virtual numbers are beneficial for businesses aiming to expand there.
Qatar's Economy
Anyone doing business in Qatar should be aware that it is one of the most oil-rich nations in the world. The driving force for Qatar's economy is its oil and gas production. In addition to its abundant oil reserves, Qatar also benefits from strong financial service, construction, manufacturing, and medical-related sectors. As of 2016, alternative industry sectors make up approximately half of Qatar's GDP.
Qatar's government focuses most of its energy on natural gas reserve production. However, recently the country has recognized the importance and opportunity presented by the cleaner-energy initiatives and is working towards meeting demands in these sectors as well. Foreign and private investments have also been of interest to the government as of late, which has changed the direction of Qatar's foreign policies.
Regardless, Qatar is still undoubtedly led by its economic policies which center on gas and oil — of which some 90 percent of their export revenues rely on. As a result of their oil-wealth, Qatar has a virtually nonexistent unemployment rate, and its citizens enjoy one of the highest per-capita incomes of any country.
Get Toll Free Qatar Phone Numbers From Global Call Forwarding
If your business is considering expanding into Qatar, or would like to open up an additional line of communication there, toll free numbers are the best way to do so. Head to Global Call Forwarding today to purchase a Qatar business phone number.