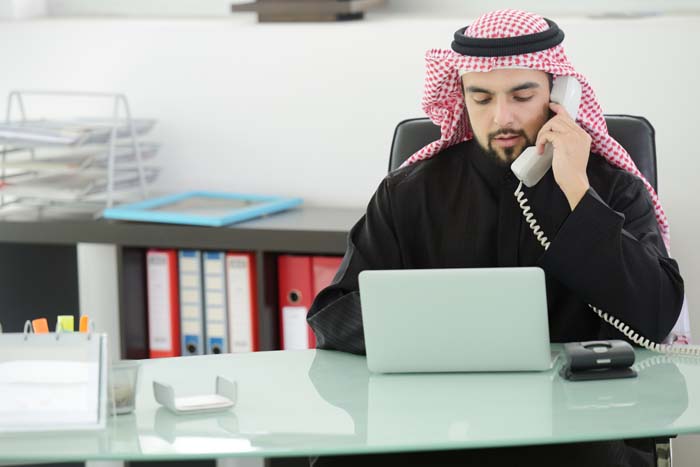 Global business continues to be the driving force of the world economy. As the markets change, new opportunities for foreign investment begin to emerge. One excellent example of this is Qatar. As an Arab country with humble beginnings, Qatar has gone from very little acknowledgement on the world scene to becoming a leading world economy. In stark contrast with its open market, Qatar continues to be a challenging country to build a business in. However, with a strong marketing strategy, business can excel. The right marketing plan starts with a well thought out communication plan and a Qatar Toll Free Number.
Cutting edge communication technology, on the other hand, makes it far easier to move into the Qatar marketplace. At Global Call Forwarding, we provide Qatar toll free numbers that enable foreign businesses to build a clear line of communication in the country. Qatar toll free numbers, in coordination with advanced call forwarding features, create a foundation on which any business can successfully build.
In order to decide if Qatar is the right new market for your business, the first step is understanding the economy and the customs that govern business there. Let's briefly discuss Qatar's economy and how Qatar toll free numbers can be a beneficial service for any business setting its sights on this country.
What to Expect from Qatar's Economy
Anyone doing business in Qatar should be aware that it is one of the most oil-rich countries on the face of the planet. Unfortunately, the country has experienced some slight setbacks due to dips in oil prices over the last several years. Nevertheless, Qatar was able to successfully avoid a budget deficit in 2015, which in turn has encouraged business investment.
The driving force for Qatar's economy is its oil and gas production. Besides their massive oil reserves, Qatar also benefits from strong financial service, construction, manufacturing, and medical-related sectors. As of 2016, alternative industry sectors make up approximately half of Qatar's GDP.
Qatar's government focuses most of its energy on natural and gas reserve production. However, recently the country has recognized the importance and opportunity presented by the cleaner-energy initiatives and is working towards meeting demands in these sectors as well. Foreign and private investments have also been of interest for the government as of late, which has changed the direction of the Qatar's foreign policies.
Regardless, Qatar is still undoubtedly led by its economic policies which center on gas and oil—of which some 90 percent of their export revenues rely on. As a result of their oil-wealth, Qatar has a virtually nonexistent unemployment rate, and its citizens enjoy one of the highest per-capita incomes of any other country.
Qatar is also set to be the location of the 2022 World Cup, which is likely to further strengthen its economy, if nothing else for the short term. Opportunities abound for businesses, both foreign and local, in Qatar.
How Qatar Toll Free Numbers Work
Toll free numbers, when called, are forwarded to our proprietary phone forwarding system that in turn forwards the call to the desired number of the individual's choice. This number can be managed via a control panel on the cloud. There, businesses can decide which features they'd like to implement and adjust as needed.
Businesses that are interested in or are planning to do business in Qatar should consider getting Qatar toll free numbers. Toll free numbers are accessible from any landline inside of Qatar, which allows customers and contacts within Qatar to easily contact a business that has a toll free number. Additionally, through Global Call Forwarding, Qatar toll free numbers are also easily accessible via mobile phones, which makes for a very convenient call for customers and contacts.