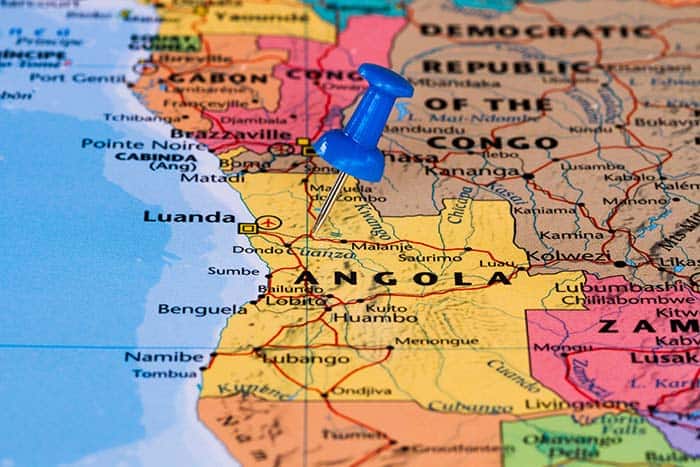 Want to expand your business to Africa but are worried about the costs of opening up a new office? With Angola virtual numbers, your business can enter the Angola market virtually. This means you do not have to be in the country to sell to, or communicate with locals. Get an Angola phone number today!
Get a Virtual Phone Number in Angola
The first step in expanding your business globally is creating communication channels. This means making it easy for customers to connect with you, even if you are located outside of the country. And Angola virtual numbers let customers call you for free or with local calling rates. We offer the following type of Angola phone numbers:
Geographic Angola virtual numbers include specific area codes for different cities within Angola and are reachable from the entire country.
How Much Does it Cost?
You can quickly sign up for an Angola virtual phone number through our homepage. Our Angola number plans start at $108.95 per month. Choose from our five different phone number plans for businesses to find one that fits your needs.
Telephone Numbers in Angola
From telephone services to high-quality internet services, the Angola telecom scene has a lot to offer. Here's information about the telecom scene in Angola:
Angola telecom regulator — The Ministry of Telecommunications and Information Technology (MTTI)
Telecom services offered in Angola — Telephone, mobile, radio, TV, and internet services
Major Angola telecom operators — Unitel, Movicel, MSTelcom, and Mundo Startel.
 Angola Phone Number Format
Angola phone numbers are usually 9-digits long; the area code is usually 1-2-digits long and the subscriber number is 7 digits long. The Angola dialing code is (+244). Therefore, the format is:
+244 xxxxxxxxx.
Get Angola Virtual Phone Numbers
Buy an Angola virtual phone number from Global Call Forwarding and take advantage of the many virtual communication features we offer. Use these virtual phone numbers to communicate well internationally and expand your customer base.