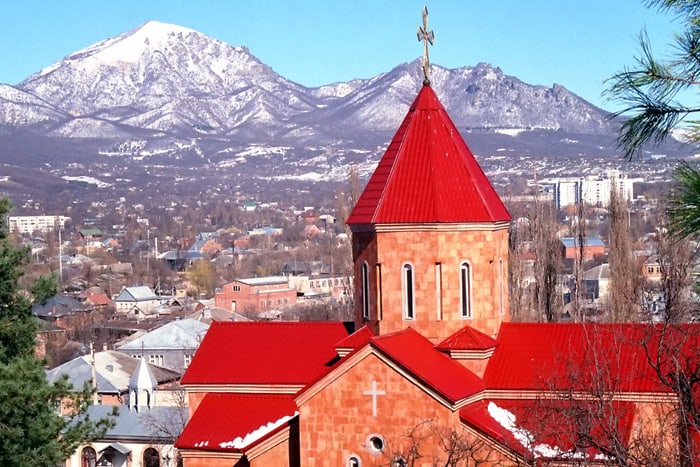 Armenia's investment policy has attracted businesses from all over the world due to its favorable investment environment and increased transparency. The country has many advantages for new businesses such as governmental resources, high-quality jobs, and more. Get an Armenia phone number to take your foreign business to this part of the world.
Get a Virtual Phone Number in Armenia
Armenia virtual numbers allow companies from outside Armenia to develop communications with Armenians interested in their products and services. Using an Armenia number makes it easy for locals to call your business for local calling rates, even if you are located outside the country. We offer the following type of Armenia phone numbers:
National Armenia Numbers (60), which are also reachable from all over the country and have SMS capabilities.
How Much Does it Cost?
Our virtual Armenia number plans begin as low as $38.95 per month, plus an additional per-minute rate. Review our five different plans as well as additional premium features and services we offer. These options can allow you to design an ideal communication system for international business.
Telephone Numbers in Armenia
Armenia has a pretty stable telecom infrastructure making it easy for businesses and locals to communicate. Here's information about the telecom scene in Armenia:
Armenia telecom regulator — Public Services Regulatory Commission.
Telecom services offered in Armenia — Fixed-line, mobile, and wire telephone services and internet services
Major Armenia telecom operators — Viva Cell MTS, Ucom, and Beeline.
Armenia Phone Number Format
Armenia virtual phone numbers are typically 10-digits long. This includes the area code which is 2-3 digits or national code (060), followed by the subscriber number which is 6-7 digits. The Armenia dialing code is (+374). Therefore, the format is:
+374 060xxxxxx.
Get Armenia Virtual Phone Numbers
Armenia virtual phone numbers will help your business create a solid communication network within the country. With international call forwarding, you can route incoming calls from Armenia to your headquarters, remote offices, and more. Get an Armenia virtual phone number today; sign up on our homepage or call us to learn more!