Benefits of Enterprise Virtual Phone Numbers
So what features of Beijing virtual phone numbers will benefit your company the most? First, you can record custom greetings to introduce your brand or state your location and office hours. This cuts down on the amount of time spent explaining this information manually over the phone. While a person is on hold, you can even promote a special promotion or service. Every department head or manager can have their own personalized message so callers are never confused about who they are addressing.
Beijing virtual phone numbers offer no limits on incoming or outgoing calls. This means that every staff member can have a dedicated line for communications.
Another great feature is voicemail notifications, which can be received through text or email. This ensures you get back to your customers quickly.
Training and sales departments often need to host conference calls, but it can be difficult to get everyone in the room together at the same time. A virtual office allows for conference calling to make your teams more efficient. Connect with different office branches to unify individuals for various projects.
Beijing Virtual Phone Numbers
Beijing is the capital of the People's Republic of China. There are more than 21 million people who live there. In terms of population, it is the second-largest city right after Shanghai. This area has a long, rich history and serves as a cultural and political center of the country. It is home to some notable dynasties from centuries ago. In fact, most big buildings in Beijing have historical and commercial significance and tend to have an "industrial modern" look. Beijing is also home to The Great Wall of China, the longest wall in the world. This is an attraction that brings in millions of people every single year.
At the center of Beijing is the Forbidden City. This place was the first home to many of China's emperors years ago. Today it is a host to the Palace Museum, where visitors can view collections of art by famous Chinese artists. This is definitely a must-see for many tourists.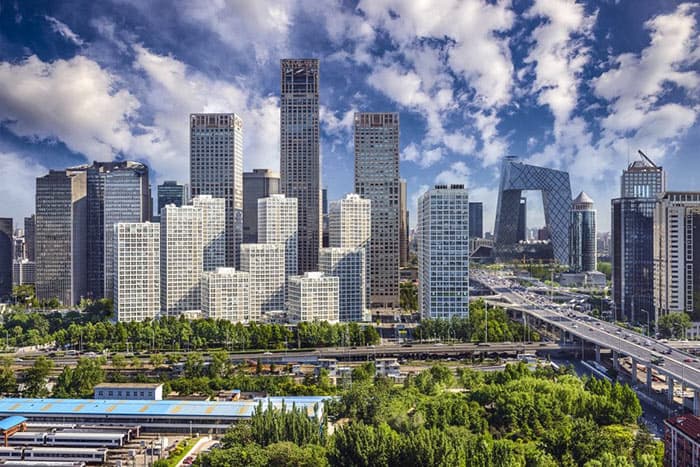 The 798 Art Zone, also called the Dashanzi Art District, is a complex of buildings that house an artistic community of people. There you can find works from famous artists, sculptures, and photo-worthy galleries for the younger crowd.
Beijing virtual phone numbers allow you to advertise your business in the heart of China. Global Call Forwarding can provide numbers for most major cities. There is no better time to make your company more productive and global than right now.
Find Your Enterprise Solutions
Businesses can also keep their existing or previous lines when using Beijing virtual phone numbers. All you have to do is set up automatic forwarding so incoming calls will be routed to the correct destination. All of this can happen with absolutely no interruptions to your current service, and it's all easily managed through the online dashboard.
Having a virtual office can actually reduce some of your common business costs. For instance, if your employees travel frequently to Beijing or other Chinese companies, it doesn't make sense to reimburse them for international calls. Since communications happen over the internet, you don't have to pay those fees.
There is no complicated hardware and no accessories need to be installed, either. The platform is fully managed online and stored in the cloud. So as long as your office has a strong internet connection, you can get to communicating with callers right away.
This is a solution that actually grows with your organization. Virtual services are scalable, so if you need to add features and lines as you hire more employees, it's easy to do so. Phone numbers can be added or changed at any time. Contact Global Call Forwarding for your Beijing virtual phone numbers today. Our team is equipped and ready to take your calls.