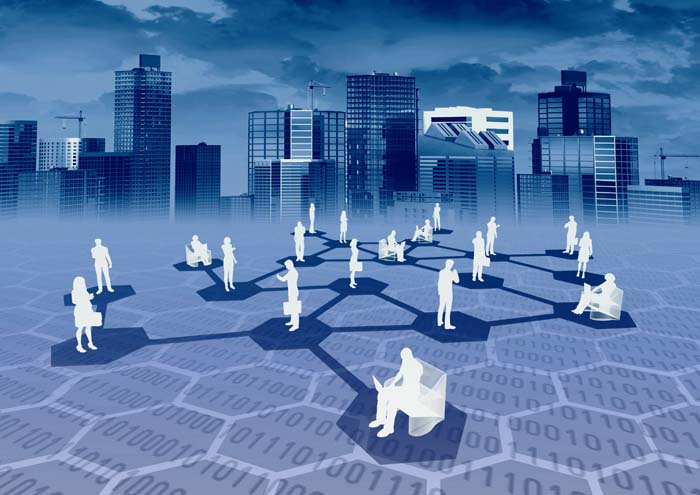 A virtual phone system is a conceptual structure that relies on the cell or home phones of remote workers that are connected to business phone lines. This is accomplished by call forwarding when the business line is contacted. The virtual phone system does not require Private Branch Exchange (PBX) equipment or a Voice Over Internet Protocol (VOIP) system, but these services can be used together. In addition, many standard and advanced telephone features are offered by service providers of phone systems.
How to Get a Virtual Phone System
The first step is to contact Global Call Forwarding to obtain toll free telephone numbers in those countries where you do business or wish to maintain a presence. When those numbers are dialed, Global Call Forwarding will forward those calls to pre-programmed destinations including standard telephones, mobile phones or computers using VOIP protocol. The combination of the toll free numbers, forwarding software and phones being reached constitute the phone system.
Establishing a virtual phone system is quick and easy, and it can be done online. First, select your desired toll free number. Then, specify the number or numbers that calls will be forwarded to. It usually takes only 24 hours (one business day) for the new toll free number to be available for use. There are no contracts, and service can be canceled if you no longer desire the number. There is no limitation on the quantity of numbers a business may have.
After establishing destination and toll free numbers, virtual phone system subscribers must select a plan. Plans are based on monthly minutes, which range from 200 to over 10,000 minutes per month. The cost of plans can range from under $13 to $250 per month. Basic options available include rollover, which is perfect for users with fluctuating call volume. There is also an option for call recording and long-term storage of recorded calls.
Virtual phone number users do not need any special equipment. Furthermore, it is not necessary to make any changes to your existing phone service. Persons calling you will not know your physical location even if they are calling from other countries. Global Call Forwarding provides users with technical support all day, every day (24/7).
Customer control panels are maintained by service providers. Just log in on the provider's web site and use the control panel to customize settings or add services. One can peruse call logs and invoices as well as making changes to virtual phone system plans. Control panels can be accessed using any computer, smartphone or tablet.
Work from Anywhere with a Virtual Phone System
A virtual phone system enables businesses to work seamlessly from anywhere. This includes working from a fixed office or from the field. Workers can even be reached while at home or on travel if desired. This is accomplished by way of many free and optional features of the virtual phone system plan. Some of these features are discussed below.
Voicemail: If a call is not answered, callers can leave a voice message. Messages can be accessed from any phone or from the control panel. An added feature is voicemail to email wherein messages are automatically forwarded to an email mailbox as MP3 files.
Customized Greeting: A customized greeting can be recorded for each of the numbers in the virtual phone system. Callers can hear your voice, and if necessary, be directed to other phones or just wait for a reply.
Black and White Lists: Black and white lists can be used to filter incoming calls. White lists specify calls to accept, and blacklists, those to reject. For example, one can black list calls from area codes or countries that you do not service. Also, specific phone numbers can be black-listed.
Simultaneous Ringing: This feature allows calls to be forwarded to two or more phones, which ring simultaneously. However, the call is connected to the first phone that is answered. For example, the virtual phone system can be programmed to ring on an office phone and a cell phone. This is useful when a person is away from their desk. The feature can be programmed using the control panel.
Advanced Call Forwarding: Calls are routed to different phones based on the time of day or day or the week.
Other features that allow the virtual phone system to be used anywhere include: local ringback tone, advanced IVR/PBX, select country forwarding, sequential forwarding, forward fax, failover forwarding, call transfer, and Global Call Forwarding Application Programming Interface.
Benefits of a Virtual Phone System for Businesses
A virtual phone system provides a cost-effective, professional interface between persons calling the business and remote workers. In addition, remote workers have access to many features not available on their home and cell phones.
A virtual phone system costs much less than a traditional business system because no hardware is required and personnel are not needed to maintain the system. Incoming calls are always answered, no matter where you are and on any phone that is programmed into the system. Voice mail and faxes can be forwarded to email, which can be accessed on any computer or portable device. The virtual phone system gives the customer the impression that they are dealing with a large and professional entity.