You are fresh out of college and looking to build credibility with little to no work experience. This can understandably be challenging. The secret to building credibility when you're fresh out of college is to show that you are someone with sky-high potential. You should aim to come across as a promising professional that is deserving of investment from the company and worthy of being afforded the best opportunities in embarking in the process of professional development. It is no simple feat, but not impossible either.
Building Credibility After College Graduation
Here are some key tips to building credibility when you're fresh out of college:
Build Credibility by Making yourself available
When you join a company, do not assume that opportunities are just going to fly onto your lap. It is up to you to show your tenacity and go in search of new tasks to take on to show what you are capable of. If the company needs to carry out a survey to gather information on the performance of a specific product, volunteer to interview people. If the leader of the business asks for an analysis of the prior year's sales figures, put yourself forward and offer to get it done. In other words, building credibility when you're fresh out of college will mean putting yourself at the disposal of the team and earning trust with a smile. You will certainly come across as willing, enthusiastic, and determined, even as it relates to seemingly boring or mundane tasks.
Search out and process information
You are fresh out of college. This means that your ability to seek out and process information is at an all-time high. This is a great time to focus on your analytical skills and show your team and business leaders what you are capable of. Treat this as a key competitive advantage and make your abilities available to the company. You will be able to project yourself as a professional that is more than capable of analyzing market insights and consumer behavior, which translates into uncovering information that is helpful to all areas of the business.
Maintain a professional image
A key factor in building credibility when you're fresh out of college is to project a professional image. In order to make up for your lack of experience, put your "soft skills" in the spotlight. This includes being reliable. As a newbie aiming to prove yourself, do not make the mistake of taking on more than you can realistically handle and subsequently dropping the ball on one or more of the tasks. Do not be afraid to put a red flag up for any problems you may come across or issues that you discover while you are completing your tasks. Also, never miss a deadline or turn in incomplete work. While this may mean that you take one step at a time, always aim to take responsibility for any work you are assigned and make sure to perform the task to the best of your abilities. The step from being reliable to building respect to being credible is a small one.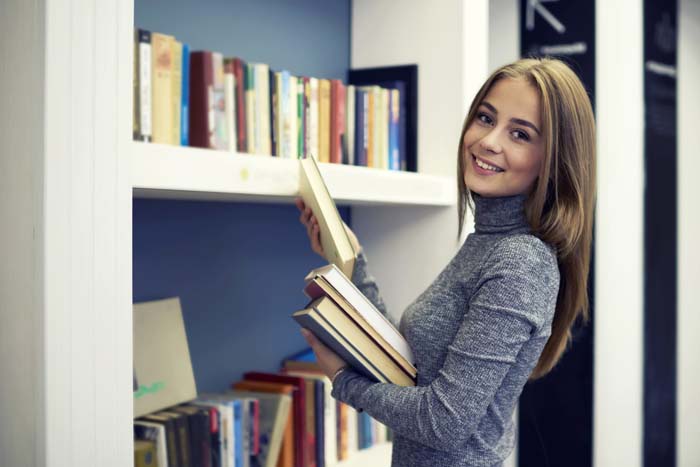 Recognize Your Strengths and Weaknesses
Identify and embrace your strengths and contributions. This includes considering your personal background, including your geographic or demographic background. You want to avoid being typecast as someone who has a narrow skill set or only speaks from one specific perspective that is informed by their background, but using your background as a launch point can be a particularly effective tool in building initial credibility and positive regard within the organization.
Communicate proactively. Do not be afraid to ask questions and if you anticipate any difficulties in meeting a deadline or completing a project altogether, discuss the difficulties with your superior as soon as possible.
Make it a primary goal to build a deep and varied network of trusted colleagues who will provide you with advice, mentoring, and positive feedback.
Building credibility when you're fresh out of college is essential. Expertise does not build on its own, and your teammates and the leaders of your business will not see you as a vital part of the business until you prove yourself to be one. Develop confidence to leverage the assets, tools, and capabilities you already have and you will be able to overcome the challenges of lacking experience and be well on your way to a successful career.