Your Digital Footprint
Your digital footprint, or online presence, stick to you like glue and will be with you for your lifetime. You need to make sure that your online reputation is upstanding, particularly if you own a company so that your brand is not affected.
The Importance of Online Presence for your Business
Your digital footprint is comprised of anything you put online, and anything put online about you by others. That includes business information, photos, comments, social media posts, customer reviews, and complaints. It also includes all your websites, and any articles or blogs you have written and posted online. Once it's accessible on the internet, it is potentially there forever, which is a very good reason to stay on top of it.
Who is looking at Your Digital Footprint?
Anyone who is looking for information about you can access your online presence. It will usually carry information about your location, political views, demographics, affiliations, and interests. Your digital footprint is used by headhunters and prospective employers, recruiters, marketers, businesses, and if you're a business owner, your customers. That gives you plenty of reasons why you need to maintain a good online reputation.
How to Make the Most of your Digital Footprint
Here are some tips to help you manage your digital footprint and keep control of your online reputation.
Google yourself: Yes, it sounds self-indulgent, but it's the place to start if you want to find out what's out there for people to see.
Get alerts: You can set up a Google alert for any keyword phrase, so why not create one for your name. This will tell you when a post crops up with your name in it.
Stay private: Don't post your personal information such as your phone numbers, personal address, bank account details or credit card numbers. If you own a business, consider getting a virtual phone number for your company, so you don't have to give out your personal number.
Lock up your login: Don't share your login and password details with anyone.
Use your discretion: Always stop for a moment and think before you post. Don't post if you are angry; your feelings will pass, but your post will be permanent.
Avoid pictures: Unless they are promotional pictures for your business, avoid them altogether. Personal pictures can be pulled up and used to your disadvantage when you least expect it.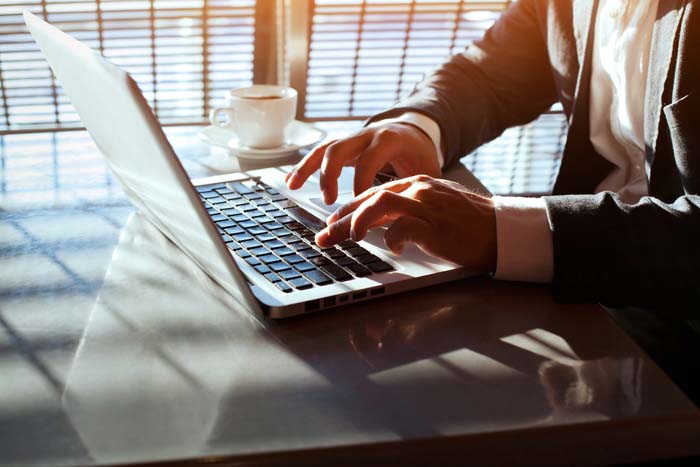 Benefits of a Digital Footprint
It's not all bad; your digital footprint can be beneficial. In today's competitive job market, a healthy online presence can be a big asset for your career. These days, most employers conduct online searches to supplement resumes and cover letters. The reason for this is that a search can reveal much information about prospective hires' interests and involvements, as well as how good they are at marketing themselves.
If you own your own company, your digital footprint will reflect the strength of your business. Make sure you address all customer comments, even negative ones. If you are getting negative comments or reviews online, make sure that you address them straight away in a positive way. Always apologize and correct the issue, so that other customers will see that you care about them.
Keeping Your Digital Footprint Strong
Now that you see the advantages of a strong digital footprint, here are some ways to maintain a good online reputation.
Be deliberate and plan for the long-term: Build yourself a positive digital footprint from the beginning. It's much easier to start out right than to have to try and clean up your image later. This might be something you also want to talk to your children about if they are old enough to use social media.
Don't over-share: Of course, social media is all about sharing, but some things are best kept out of the public eye. Check your social media privacy settings before you start posting. Remember, if you are having an issue with someone, sort it out offline.
Say no to tagging: Even if you are keeping your online reputation pristine, it doesn't mean that your friends are. If you're getting tagged in videos or photos, it might give the wrong impression. Go to your social media settings and turn off tagging, it may save your reputation.
Positive can go public: If you have already established a great digital footprint, then you should make the most of it and share your successes and accomplishments. These are the posts that you want to be making public both on your professional profiles and your social media channels.
Be articulate: Always speak clearly and with respect when you post online; whether it's your own social media channel or someone else's. Let loose your talents and creativity and make sure to check your posts for clarity and correctness before you put them online.
Make the most of your digital footprint and always remember: what goes on social media, stays on social media.