People with a phone number starting with the prefix area code 204 live in a province of Canada called Manitoba. Even if you don't live in Canada, you may need to reach people living in this area of the world. If you have a calling center, virtual travel agency, or any other call-lead business, you use the phone often. But, to effectively reach people in Manitoba, you'll need a business 204 area code phone number. The good news is that you can quickly and easily purchase a virtual phone number that utilizes this area code. This way, you can more effectively do business with people living in Manitoba, Canada. And, as a result, increase your consumer audience reach. Plus, improve customer service efforts, and retain and manage business relationships to convert more leads into sales.
Area Code Location
The 204 area code is mainly thought of for servicing the city of Winnipeg (population of 808,419). But, it spans all of the entire province of Manitoba. Directionally, it is directly to the east of Saskatchewan and west of Ontario. In Manitoba, there are 10 different cities, of which Winnipeg is the largest and the capital. The other nine cities include Brandon, Dauphin, Flin Flon, Morden, Portage la Prairie, Selkirk, Steinbach, Thompson, and Winkler.
The History of This Area Code
In 1947, the North American Numbering Plan Administration set out to divide the United States and Canada phone numbers. They did so by assigning three-digit prefixes, or area codes, to phone numbers in specific regions of both counties. At first, there were 86 original area codes, and area code 204 was one of these original 86 codes. However, by the year 2009, experts estimated that we would exhaust all 204 area code numbers. And, in only a matter of a couple of years. So, to assist with this issue, in November of 2012, the NANP released the 431 area code. Today, both 431 and 204 serve as the area codes for the Manitoba province for residents and business owners alike.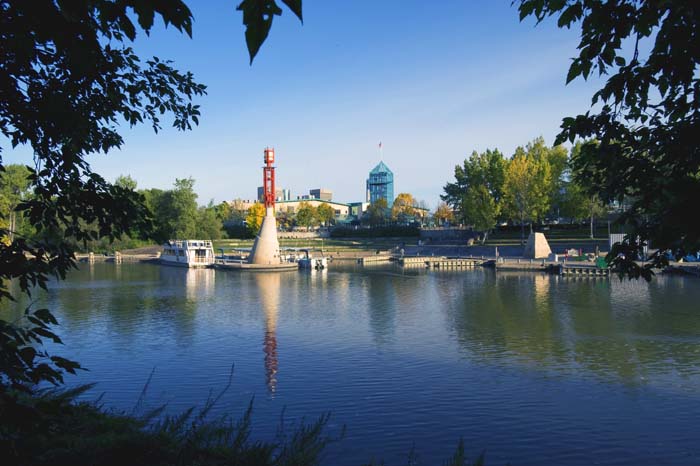 Details About This Area
The estimated population for the province of Manitoba is 1.379 million people. According to publishings, the province covers 250,900 square miles. This makes it quite a large expanse for an area code to cover. As far as the time zone for this area of the world, Manitoba is on Central Daylight Time. This means it shares the same time zone as other centralized US states and countries. Some of these include Mexico, South Dakota, Honduras, Iowa, Guatemala, and more.
Benefits of Living in This Area Code Location
Since Manitoba spans across such a large portion of land, this province offers many geographical wonders. These include prairies, rivers, and mountain ranges. Plus, with over 100,000 lakes in this province, there is no shortage of water. This is a great benefit for residents, as the province is landlocked (not touching an ocean).
Additionally, Manitoba boasts some of the lowest costs of living in any of Canada's provinces. For example, the average home costs $246,900 in Manitoba. Likewise, according to the Canadian Real Estate Association, the average cost of a home in Canada is $505,463 (June 2019). So, buying a lakeside home at an affordable price is not out of the ordinary for people living in Manitoba. This is a plus for those looking to buy a vacation home or live on the water without paying steep prices. Finally, Manitoba has an average annual salary that's quite competitive for Canada. Thus, owning a home while saving for traveling, retirement, and other fundings isn't out of reach.
Doing Business in Centralized Canada with Virtual Phone Numbers
Are you using a business phone number with the same area code as the consumer audience you're trying to reach? If not, you could be missing out on many benefits. For example, providing a memorable phone number to your consumer base. Plus, increasing trust with potential consumers. And, finally, improving customer service initiatives.
Are you wanting to expand your consumer market to the center of Canada and the Manitoba province? If so, you'll need a 204 area code to do so effectively. Anyone can use a virtual number with a localized area code from Global Call Forwarding. Additionally, once you have one, you can call from anywhere in the world. And, you can coordinate this number with any business phone system you have, even your mobile device. To learn more about how to get a Canada phone number with the area code you need, contact us today.