Canada is a developed country with the 16th-highest nominal per capita income across the globe as well as ranking the 12th highest with regard to the Human Development Index. The country has a very advanced economy and is part of several major international and intergovernmental groupings. The United States has had a long relationship with Canada, which has made a great impact on its economy and its culture. At Global Call Forwarding, we make it easy to purchase a Canada phone number and routing it to wherever you are in the world.
How Do You Get a Canada Phone Number?
If you are a business owner looking to expand to Canada, you may be wondering what the first steps you should take to initiate your expansion. Since communication with your new market is essential and critical, acquiring a cloud phone number (also known as virtual phone numbers) is a primary step. But, how do you get a Canada phone number? Well, this is simple. There are many providers of virtual phone numbers, but you want to choose a company with a long-standing reputation. It's important to work with a company that is known for best-serving its customers with the most advanced communications products available. Global Call Forwarding represents all of those qualities, offering you access to Canada phone numbers as well as virtual phone numbers in over 140 countries worldwide.
Benefits of Getting a Canada Phone Number
Before making any decisions, as a responsible business owner, you may want to weigh out the advantages of getting a Canada virtual phone number. There are many. Along with cost-savings for virtual phone numbers in comparison to traditional landline numbers, virtual phone numbers offer freedom and versatility that landlines simply cannot offer. With the use of virtual phone numbers, which work through the use of the Internet, you don't have to open up a physical location in Canada. You can simply put the virtual phone number on your marketing materials to announce the expansion and have any calls made to that phone number forwarded to your landline or mobile phone number wherever you may be.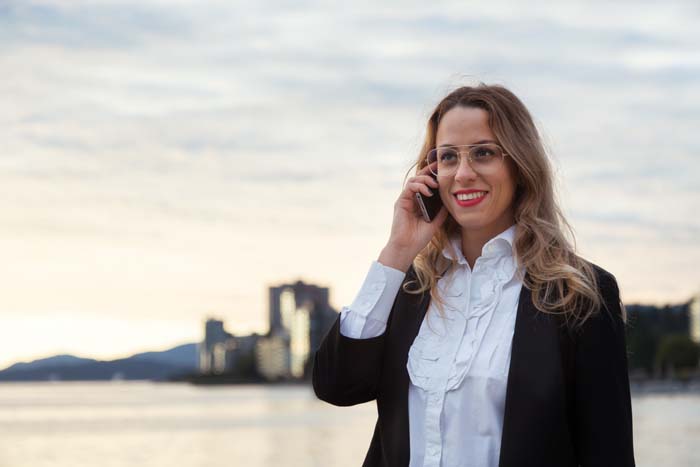 Things to Look for When Choosing a Virtual Phone Number Provider
When shopping for a virtual phone number provider, you should aim for some key points. How long has the provider been in business? How quickly can they get your service up and running? What is access to customer service like and, beyond that, what is the quality of customer service they provide in case you have questions and/or concerns? Are they competitive with their pricing? These are some of the main points to factor in when making your decision for a provider to purchase your Canada phone number or any other product or service you may need for your business.
Business in Canada
Numerous factors make Canada an attractive option for businesses looking to expand. One of those factors is that Canada continues to decrease its corporate tax rates. Canadians also share many traditions with the United States, which makes it a more seamless process for U.S. business owners to start doing business within the nation to their north. Another factor that makes doing business in Canada an attractive option is that the economy is stable. Business owners looking to expand to another nation are looking for a trusted market that is stable and Canada offers that. Canada also has a very highly skilled workforce.
Global Call Forwarding offers Canada phone numbers
Global Call Forwarding is competitive in all of these areas mentioned above. So, if you are wondering how to get a Canada phone number, visit the Global Call Forwarding website to sign up in just a few simple steps and take advantage of the free trial offered.