Effective communication is key to running any type of business, so it's important to choose the right virtual number provider in 2021. Read on to learn more about virtual numbers and choosing the best virtual phone number provider for your needs.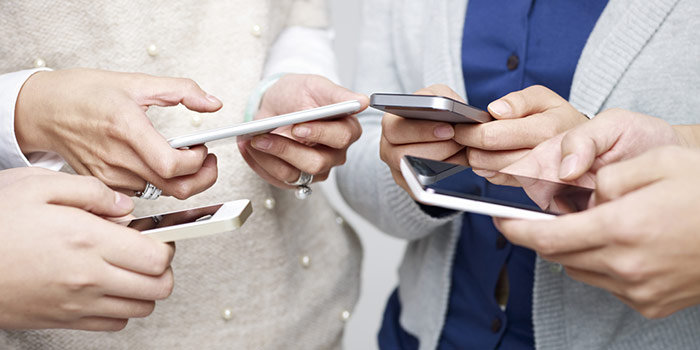 Despite the fact that there are many facets of business conducted online these days, offering clients and customers the option to reach a company by telephone remains extremely important. Having the option to call a company and speak to a person to have questions answered and resolve any issues ranks high in importance when it comes to customer service.
Virtual Number Providers: Enabling Versatility Like Nothing Else
Advances in technology have radically altered business phone communication as a whole and the use of virtual phone numbers for business is a leading example. Virtual phone numbers are telephone numbers used to reroute calls to the user's actual phone number or numbers of choice. This could consist of a mobile phone or landline and the business owner can be located almost anywhere in the world when receiving calls that are made through these virtual phone numbers.
GCF: A Virtual Phone Number Provider Focused on Technology
Mobility and convenience are of optimum importance. Technology is facilitating both mobility and convenience for businesses and individuals, and Global Call Forwarding is a leading virtual phone number provider that recognizes the importance of these offerings in today's fast-paced world.
There is no denying that business operation methods have completely been altered by the use of technology and that communication via email is widespread. This is a positive thing that has helped boost productivity and efficiency. Despite this fact, there is often a need for telephone communication. When working through business dealings with partners in other nations, a phone call may actually be the preferred method of communicating when one cannot be present for a meeting, for example. Personal and well-established communication are still highly valued over communicating via email by many. For this reason and many others, a telephone line is a business necessity.
A virtual phone number fulfills the basic and core need for a company to have a business phone line in place for organization-related communications. They offer the added benefit of mobility and ease of access, which comes in handy in many circumstances.
For example, when traveling or consumed with other tasks, calls can be forwarded for handling, and virtual numbers support this. A virtual phone number also, and even more importantly, gives a business owner the ability to offer a local number to their customers (or a toll free number, if that is the preferred choice), preventing the caller from having to incur any fee for calls to the business. In essence, the marketing team for a company may be located in New York City, but the business operates in Buenos Aires. The company offers a Buenos Aires virtual phone number for those they communicate with in Buenos Aires, which is then used in advertisements, press releases, and other marketing efforts to local Buenos Aires publications.
Why Your Business Needs Virtual Phone Numbers
The benefits of using virtual phone numbers offered by a virtual number provider go beyond the aforementioned advantages. A provider allows businesses to purchase phone numbers in other markets in the world and essentially establish a presence in a location without having to physically operate in that location. For example, a company looking to expand to Germany could purchase virtual phone numbers, and allow potential customers in Germany to dial a local number in order to reach the company. A virtual phone number provider can also offer toll free number options for businesses.
The Option of Toll Free Numbers
Toll free virtual phone numbers are extremely useful because they allow customers or other business contacts to contact a business from anywhere while not incurring charges for the call. Offering a toll free virtual phone number for a business also helps to present the business as a larger-scale, well-established company.
In contrast, local phone numbers for business give a business a more accessible feel, which is extremely appealing for some types of businesses. It very much depends on what type of business one has and what the desired goals are for the establishment of the brand's identity.
After careful consideration of a business' particular needs and goals, business owners have many essential decisions to make, which will play a vital role in the company's success.
Global Call Forwarding: a Versatile Virtual Number Provider
Global Call Forwarding is a versatile number provider operating in an excess of 140 countries and offering a wide array of features to best fulfill the many different and ever-changing needs of organizations. Although businesses represent the core of the company's clients, Global Call Forwarding also serves as a virtual phone number provider to individuals. Global Call Forwarding gives customers the option of creating customized greetings and having voicemails forwarded to email, in addition to many other features that simply make life easier for users.
Managing a virtual number provider account is simple with Global Call Forwarding, allowing a business owner or personal-use client to go through the initial setup process and then later adjust account settings to accommodate any changing needs and preferences with ease.
Global Call Forwarding is a top-notch virtual number provider for smart business leaders. They are known for offering a free trial, while also matching or beating the rates of competitors. Contact them today to discuss your individual needs and to get started with a virtual number provider whose service is unmatched.