In this article, we will take a look at the 909 area code, including where it is located, how to get one from Global Call Forwarding, and the benefits they can bring to your business. Let's begin.
Where is the 909 Area Code?
The 909 area code is a California telephone area code that covers southwestern San Bernardino County and eastern Los Angeles County, as well as some portions of Riverside County.
How to Get a Phone Number with the 909 Area Code with Global Call Forwarding
If you want to acquire a phone number with the 909 area code for your business and/or personal use, we will explain the process to follow. Fortunately, it is incredibly simple with Global Call Forwarding, a trusted telecom service provider with more than two decades of experience.
First, begin by visiting www.globalcallfowarding.com, the homepage for Global Call Forwarding. There, you'll notice a series of dropdown menus towards the top of the web page beneath two headings:
Select Your New Phone Number
Enter Your Destination Number
For a 909 area code phone number, you'll select the following from the dropdown menus underneath Select Your New Phone Number:
"United States (+1)" for the country code
"Geographic – California (SMS Optional)" for the number type → another submenu will appear, where you will choose a 909 area code number from the list of cities provided above
Choose a phone number from the list of available phone numbers on the 3rd dropdown menu
Under the heading Enter Your Destination Number, you will enter the phone number where inbound calls will be routed to, which is known as the "destination phone number" (note: destination phone numbers can be located anywhere in the world). Select the country code of your destination phone number. For instance, if your destination phone number is located in Hong Kong, you will select "Hong Kong (+852)." After selecting the appropriate country code of your destination phone number, enter the remaining digits of your destination phone number in the text box provided. Once completed, click on the button "View Rates & Try for Free" to initiate the next part of subscribing for a 909 area code phone number.
Next, you will be presented with 5 payment plans for your intended usage, ranging from basic services to full enterprise solutions. Choose the payment plan that fits your business and/or personal usage. Also, it should be noted that you are able to try the service for free on a trial basis to determine whether these phone numbers can benefit your business. Below your chosen payment plan, you can select optional add-ons by clicking on the corresponding checkboxes, such as "outbound calling," for example.
From this point onward, the process is similar to most online transactions. On the following page, you will enter in your:
Contact information
Billing information
Payment information
Then you'll review your purchase (and make changes as needed, such as selecting more phone numbers)
Review and agree to the Terms & Conditions
Submit your order
Once you have finished, a Global Call Forwarding customer service agent will contact you within 24 hours or less to assist you in setting up your new 909 area code phone number.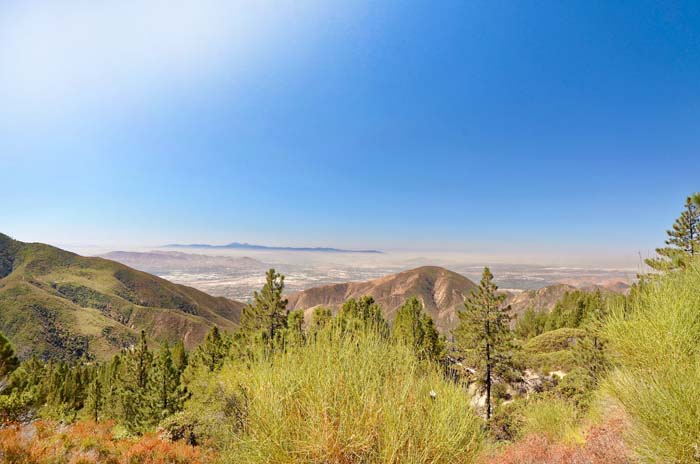 History of the 909 Area Code
Originally devised as a split from the 714 area code on November 14th, 1992, the 909 area code covers over 2.1 million phone numbers. San Bernardino is the largest city within this area code (population: 242,017 as of 2017), but also includes such cities as:
Bloomington
Calimesa
Chino
Chino Hills
Claremont
Colton
Crestline
Diamond Bar
Fontana
Highland
La Verne
Lake Arrowhead
Loma Linda
Mentone
Montclair
Ontario
Pomona
Rancho Cucamonga
Redlands
Rialto
San Dimas
Upland
Yucaipa
Using Virtual Phone Numbers for your Business
As you may be aware, modern telephone numbers use Internet-based technologies, such as the cloud and VoIP, to connect callers with one another — supplanting traditional landlines.
Because of these technological advancements, phone numbers called "virtual phone numbers" are available for businesses and individuals. When calls are made to a virtual phone number, the call is immediately routed through the Internet and redirected to another phone number (the destination phone number) that can be located anywhere in the world. This means that both international and domestic businesses can have a phone number with the 909 area code, but are able to exist outside of the United States.
Thanks to this functionality, there are incredible benefits to using virtual phone numbers for your business:
Easier Localization Efforts: Targeting hyper-specific markets by using an area code that callers are familiar with.
Added Functionalities: Because virtual phone numbers are Internet-based technology, they can leverage the latest developments to increase the versatility of their usage. Consider how a popular add-on, "time of day routing," can make your business available 24/7 by diverting inbound phone calls based on when the call is placed.
International Reach: The best part about using virtual phone numbers with the 909 area code is that they eliminate the need to create a physical presence within the markets you're looking to reach. Because we live in the 21st century, your business can reach consumers around the world instantly without having to establish a physical presence within the country that it wishes to access. Virtual phone numbers enable callers to avoid long-distance fees and service blockages that would normally put off potential customers. With virtual phone numbers, your business gains the same access as domestic businesses in the Southern California area.