There's a good chance that your prospects and customers are sick of waiting on hold for an available live rep. So to prevent subpar caller experiences and potential customer loss, consider offering alternative communication methods. This may include providing omnichannel support channels like chat and email or simply offering a web callback option.
In this article, we'll define web callback, how it works, and its benefits so you can decide if it's a good fit for your business and customer needs.
Web Callback: What it is and How it Works
Web callback allows visitors on your website to request an instant call back from your company by entering their contact information online.
This feature's name varies depending on your chosen provider. For instance, it is sometimes referred to as CallMe Click or a call page. However, the main function is the same across the board.
Additionally, web callback is customizable to your business's needs. But, it generally appears as an interactive button or forms labeled with the words "Request Callback," "Call Me Back," or "Call Now." You can place these buttons and forms on pages like landing pages, digital ad campaigns, homepages, contact forms, and more. This way, you boost your company's reachability while improving prospect engagement, leading to more sales opportunities.
How Web-Based Callbacks Work
Web callback uses Computer Telephony Integration or CTI technology to connect website visitors to live representatives through a click of a button. Let's break down this process further.
When website visitors click on your callback button, it automatically opens a window prompting them to enter their contact info including name and phone number. Then, the service alerts your company by dialing a representative. After that, it calls the requester to establish a two-way voice connection between both parties.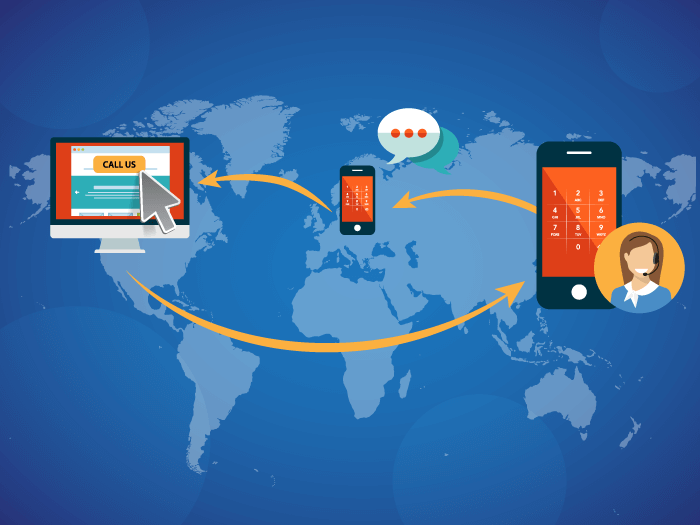 As you can see web callback is straightforward, and the setup process is just as easy since it doesn't require advanced programming or a complex VoIP infrastructure on your end. Simply, add an HTML code snippet to your website and a callback button will appear on your desired pages.
8 Benefits of Implementing Web Callback
This feature is not only beneficial to your business, but also to your customers and prospects. As we mentioned earlier on, web callback increases reachability and prospect engagement. But, that's just the start.
Let's take a look at all the benefits it has to offer:
1. Increase sales – Place callback buttons on high-traffic web pages to capture visitors' attention and drive conversions.
2. Collect prospect info and generate leads – Obtain lead data from visitors by asking them to enter info such as email, phone number, name, etc.
3. Boost accessibility/reachability – Provide users with an alternative way to contact your business. Website visitors can engage your business at no cost, no matter where they are in the world.
4. Offer flexible and convenient communication channels – Allow users to contact your business from any location or IP-enabled device at no cost to them with web callback.
5. Decrease hold times – Make the most out of your visitor's time by offering them a way to bypass lengthy wait times and request a callback instead.
6. Improve CX – Reduce customer effort and help prospects and customers avoid frustration due to long call queues. Additionally, increase satisfaction levels by providing a free way to contact your business.
7. Easy to set up – Implement the web callback service by simply including an HTML code snippet on your website.
8. Customizable to your needs – Tailor text, logo, branding, and dialog window fields and accommodate different languages and time schedules all through your provider's online control panel.
Where Can You Get This Service?
Many cloud communication providers, like Global Call Forwarding, offer web callback services. But with a variety of options on the market, it can be difficult to choose. So, how do you know which provider is right for your business?
To start, research multiple providers and review their offerings. Make sure to look at:
Pricing plans
Setup or hidden fees
Available services and features
Network reliability and uptime guarantee
Activation times
Customer support offerings and so on
Then, compare each provider to your business's needs and goals. Take your time with this evaluation as your provider contributes to the quality, security, and reliability of your desired service.
Web Callback from Global Call Forwarding
Global Call Forwarding offers the web callback feature to businesses of all sizes. This service is generally customized to your business website and overall needs. So, to get the right solution or learn more, call +1 (561) 908-6171 or chat with our telecom experts online!