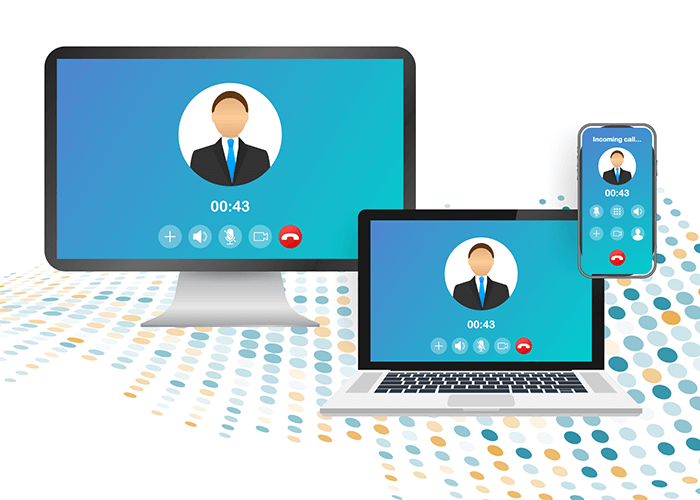 How Does Computer Telephony Integration Work?
Computer telephony integration connects computers with telephone technology. As a result, you can use computers to perform telephony tasks such as placing, receiving, and routing calls.
CTI software lets you convert your computer or laptop into a business phone. So, you can conduct business from any device and location. All you need is an internet connection and telephony software.
Some CTI technology includes VoIP integrations, voice APIs, and so on.
How Can Your Business Use Computer Telephony Integrations?
With our CTI software, your business can:
Make phone calls from your computer at the click of a button.
Conduct basic phone controls such as answer, transfer, conference, hold, etc.
Route and transfer calls through advanced routing and IVR.
Access to call logs, reporting, and recording.
Access the Global Call Forwarding Softphone app and web dialer (browser extension).
Use our phone service alongside your other business applications such as CRMs or project management systems.
Benefits of Using CTI Technology
If your business is looking for new ways to upgrade its phone system and streamline communications, then a telephony or VoIP integration will come in handy. So, why should your business use CTI software?
Place business call from any device
Don't limit yourself to your office desk phone. Convert computers, laptops, tablets, and smartphones into business phones.
Access advanced call routing
Route incoming calls based on rules customized to meet your specific needs.
Monitor calls and call activity
Review call recordings and detailed activity reports.
Connect remote and global teams
Send calls from one location to another and collaborate through in-network calling.
Centralize business communication
Manage all voice communications from one platform.