There are many demanding and competitive professions available today. For those who work in fields such as real estate, sales, or event coordinating, you are most likely constantly on the go. You probably have a hectic schedule to stay on top of and you have to do your best to appease your clients while maintaining a calm and professional demeanor in the process. On top of all that, you must stay one step ahead of your competitors in order to out-perform. And in reality, all of this is even harder than it sounds, isn't it?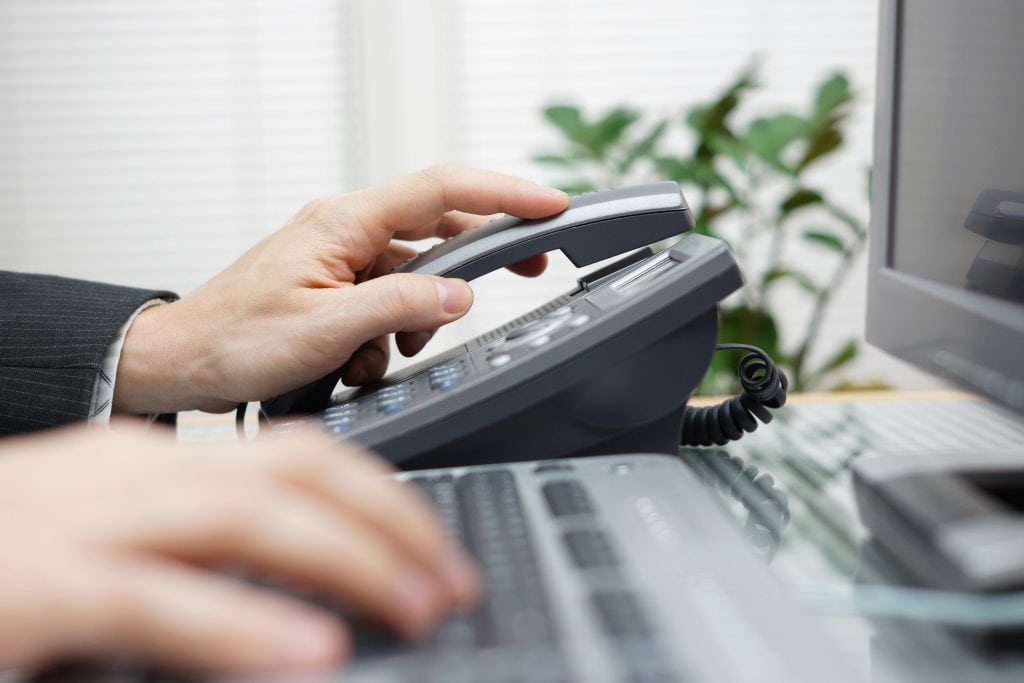 If you want to maintain an edge on your fellow professionals, you need to be as efficient in your business as possible, which is why you really need a virtual business phone line. This is where Global Call Forwarding comes in. It doesn't matter whether you're working solo or with a real estate agency, a business phone number will give you a professional image and an air of confidence, and all it takes is a few minutes of your time.
What is a Business Phone Line from Global Call Forwarding?
If you haven't heard of virtual phone numbers yet, you've been missing out. Basically, a virtual number is one that is not connected to a physical phone line or phone. It exists in the cloud. This is good news for you because it means you don't have to spend money on extra hardware. Once you have a business phone line, you can have calls routed to the number or numbers of your choice, such as your cell phone, computer or landline. Having a business phone line guarantees that you will never miss a call wherever you are. Besides this, Global Call Forwarding virtual business phone lines have a suite of other features that will enhance your real estate business, including:
Boost your Image and Increase your Privacy
You may be running your own company, and you definitely want to project a strong sense of professionalism, but this doesn't have to mean giving up your privacy. One of the major advantages of a business phone line is that you don't have to hand out your personal phone number. The benefits of this are two-fold. Firstly, having a business number boosts your professional image, and secondly, it means you can keep your personal and business calls separate. This way you will always know who's calling you. When you choose your business phone line, you have many options. Global Call Forwarding offers a wide range of U.S. and international phone numbers, local and toll free numbers, and vanity numbers.
You'll Never Miss Another Call
Missing a call from a prospective client means you could miss a commission. It could also have a negative impact on your reputation as a professional whose career relies on the ability to communicate with clients. However, once you have a business phone line, you'll be able to customize your greetings based on who is calling and when they are calling. You will be able to offer a menu which provides all the information your clients need to be transferred to you or your voicemail. Because many careers will keep you on the go and your schedule will not always be the same, Global Call
Forwarding allows you to set your own business hours using time of day routing, so you can always be sure your clients get the information they need, when they need it.
Optimize your Time Management
Efficient time management is crucial, no matter what business you're in. If you work in sales, you need to be able to prioritize existing customers while scouting for new ones. If you manage your clientele independently, you can make the most of Global Call Forwarding's Attended Call Transfer to place an incoming call on hold or direct a call to voicemail. If you are working with a team of realtors, you will be able to use the service to dial in a pre-programmed sequence of digits to transfer the call to another realtor or a different department. You can also configure a list of numbers between you and your colleagues to direct where calls will go as they come in. Attended Call Transfer will prevent you from missing an important call because it happens at an inconvenient time. You can also use white and black lists to prioritize VIP clients and block unwanted calls.
It's easy to see how a business phone line can benefit your real estate business. Now all you have to do is contact our team at Global Call Forwarding, and we will set you up with the right virtual number for your business needs. If you're still not convinced, why not sign up for our no-obligation free trial? You have nothing to lose, and you can get ahead of your competitors with a business phone line.