There is no way to run a successful business without placing the proper focus, time, and attention on communication. Whether it is with clients and customers, vendors and manufacturers, or any advertising and marketing contacts, communication is key. Although there are so many aspects of business that are fully conducted via the web – conferencing, emails, online retailers and more – there are still times when the best option is to pick up the phone and have a phone call with a person.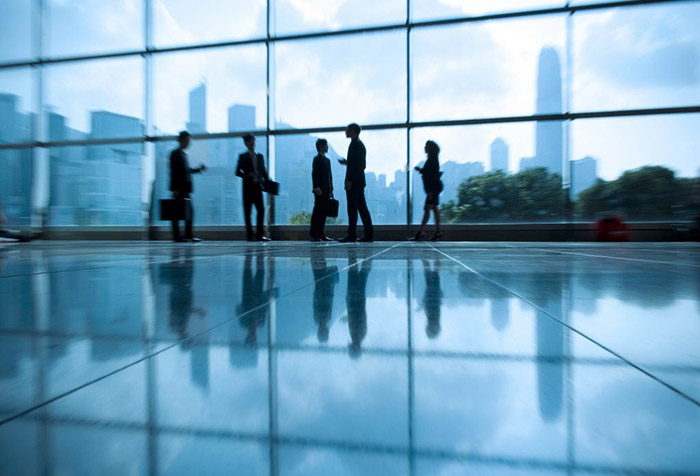 How Technology Has Improved Business Communications
Technology as a whole has dramatically changed the landscape of the business world and the use of business telephone systems featuring virtual phone numbers is a prime example of this. Business telephone systems that feature virtual phone numbers for business offer the ability to have calls made to a virtual phone number and the call is rerouted to the virtual phone number owner's phone line of choice. The calls can be forwarded to a mobile phone or a landline and the business owner can be virtually anywhere in the world when receiving calls made via these virtual phone numbers. Flexibility and convenience are essential and business telephone systems that offer the use of virtual phone numbers offer just that.
Even for businesses that function without any kind of brick and mortar shop or even a central office location, such as some online retailers, business telephone systems can be valuable. While it may not be common for a customer to reach out to the company via telephone for certain scenarios – for example, if they have questions about a product or service or questions regarding a return or exchange – the ability to dial a number, speak to a live person and have questions and concerns addressed is still very valuable in today's technologically advanced world. A business may also need business telephone systems in place in order to be in communication with vendors, manufacturers, webmasters, and other business contacts needed for a successful business.
When some smaller businesses launch, an owner may make use of their own personal phone number for phone calls of any kind and then quickly arrive at the realization that there are many numerous advantages to having business telephone systems with separate phone lines for business use in place. One benefit is to be able to tell the difference between a personal call and a business call when the call is coming in. Another feature of business telephone systems offered by Global Call Forwarding is the option to have different rings for different types of incoming calls. Another benefit to having separate personal and business phone lines is to be able to deduct the totality of business phone line costs when calculating the business' annual taxes.
Additional Advantages of Business Telephone Systems
Other advantages of using business telephone systems with virtual phone numbers include allowing a business to purchase and use a phone number in many markets across the globe and establish a presence in these locations without having a physical location in the target market. Virtual phone numbers can be local to the target market or they can also be toll free.
Toll free virtual phone numbers for businesses are a fantastic option, because they allow customers or other business contacts to call a business from anywhere and not get charged for the call. Having toll free virtual phone numbers is also a good way to give a business a large-scale presence.
As an alternative, local phone numbers will give a business a more "hometown" feel, which is extremely appealing for some types of businesses, as it gives the impression of a more one-on-one type of customer service.
Deciding whether to include local virtual phone numbers or toll free virtual phone numbers as a part of business telephone systems really depends on the needs of the business and the overall goal of the company owners in the type of image they want to convey.
Global Call Forwarding has been specializing in this very distinct sector of business telephone systems for many years and has established relationships with many businesses worldwide. Beneficial features include call recording, greeting customization, SMS forwarding, and the option to customize ring tones to be able to distinguish different calls from different sources to distinguish them. Global Call Forwarding also offers its customers the ability to modify plans based on their changing needs, recognizing that needs change as companies grow and business owners figure out what works well, and what doesn't in the pursuit of their goals.
How Business Telephone Systems Can be Used to Improve Functioning
The management of business telephone systems accounts is streamlined and straightforward with Global Call Forwarding, allowing business owners to complete the setup process and later modify account settings to acclimate to the changing needs of their business with ease.
A number of examples of when virtual phone numbers for business would be an optimal choice include:
Business owners looking to expand to new markets.
Business owners looking to launch a new business somewhere other than the location where they are currently based.
Businesses aiming to outsource their customer service department and other departments to another state or country.
Business owners who travel often and want to be easily accessible to customers, clients, and other contacts.
Global Call Forwarding is a leader in business telephone systems offerings, offering unlimited extensions, rollover minutes, and the ability to make outbound calls. Call Global Call Forwarding today for all of your business telephone systems needs.