In this article, we will take a deeper look at what cloud-based virtual phone numbers are and the many benefits that come with taking advantage of them for your business.
What Are Cloud-Based Phone Numbers?
Commonly referred to as "virtual numbers," cloud-based virtual numbers are what their name implies: phone numbers that run on cloud computing. They enable businesses and individuals to make calls around the world. Because they leverage the power of the Internet, they make traditional calling methods a thing of the past while also circumventing many of the obstacles that plagued landline calling (i.e. long distance fees, latency issues, service blockages, etc.).
What Are the Benefits of Cloud Virtual Numbers?
Cloud-based virtual phone numbers are used by high-performing businesses because of their many benefits. These include the following:
Professionalism: Virtual phone numbers are available as toll free numbers, which immediately conveys to your customers that your business is a professional entity that isn't tied to a specific region. Toll free numbers are part of every professional business entity and governmental organization, which means that using them imparts the same professional aesthetic on your business. Furthermore, because calls are toll free, the caller isn't charged for making the call, which further enhances how your business is perceived.
Furthermore, toll free numbers are available for domestic callers and for international callers. ITFS numbers and/or UIFN numbers allow international callers to reach your business the same way they would ordinarily reach toll free numbers within their country. International toll free numbers avoid long-distance fees, service blockages, and the necessity of dialing outside of their country. This further enhances your professional image.
No Need for a Physical Presence: Because cloud-based virtual numbers enable communication around the world, your business can circumvent the typical process of establishing a brick & mortar presence around the world. Instead of expending resources on establishing a physical branch office in a particular region of the world, cloud-based phone numbers enable you to reach new customers and process inbound calls just as a domestic business would. Many businesses handle nearly every aspect of their operations online and over the phone. With cloud-based numbers, businesses can sidestep many costs of international expansion, like hiring foreign staff, following local guidelines, and investing capital.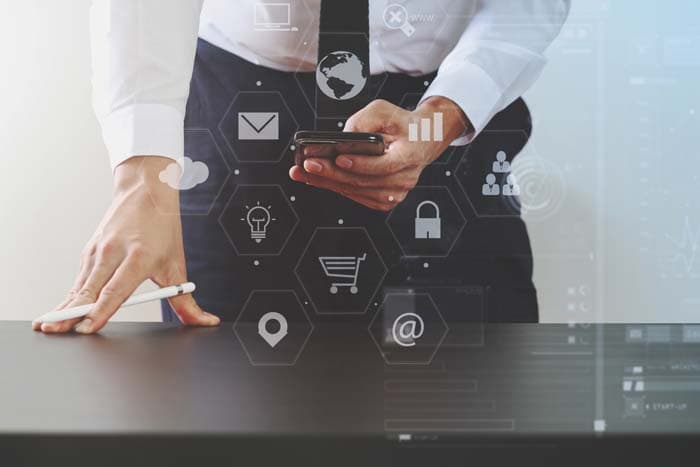 Cost-Effectiveness: In addition to not needing a brick & mortar presence, cloud-based virtual numbers are one of the most affordable methods of expanding your businesses without a large upfront investment. Consider that Global Call Forwarding offers a wide variety of billing plans, even small businesses and startups can gain access to phone numbers without having to incur great cost.
Extended Functionality: The latest developments in cloud computing enable cloud-based virtual phone numbers to extend how they're used to connect callers. For instance, the popular add-on from Global Call Forwarding "call recording" enables businesses to record, store, and review calls made to and from their organization. Another add-on known as "failover forwarding" immediately transfers a call to various destination phone numbers if current lines aren't available. Extended functionalities like these are changing how cloud-based virtual numbers are becoming the norm for competitive businesses globally.
Getting Cloud-Based Virtual Numbers from Global Call Forwarding
Now that you're aware of the many benefits that come with using virtual phone numbers in your business, here's how to subscribe. The process of subscribing with Global Call Forwarding is fast and easy.
Starting on Global Call Forwarding's homepage, www.globalcallforwarding.com, you will notice a series of dropdown menus at the top of the page. These dropdown menus are organized under two headings: Select Your New Phone Number and Enter Your Destination Number.
Underneath each dropdown menu, you will input information pertaining to the phone number you want. Select Your New Phone Number is the phone number you will be using as a local (or toll free) number. Your Destination Number is the number you want calls routed to for answering/ managing. Once the information is submitted by clicking "View Rates & Try for Free," you'll choose a payment package and available add-ons.
After this step, the process is straightforward. Simply enter your contact information, intended usage, billing and payment information, review the Terms & Conditions, and review your purchase. More cloud-based virtual phone numbers can be purchased as needed before submitting your order, which repeats the above process. Once you're satisfied with your purchase, submit your order.
Finishing up the Process of Getting a Cloud-Based Number
A customer service representative from Global Call Forwarding will help you with the setup process and answer any questions you may have. Your cloud-based virtual numbers will then be available for use immediately.