Argentina is a federal republic located in South America. It is officially known as the Argentine Republic. Argentina is bordered by Chile, Bolivia, Paraguay, Brazil, Uruguay, the South Atlantic Ocean, and the Drake Passage. The mainland area of Argentina covers approximately 2,780,400 square kilometers or 1,073,500 square miles. Argentina is the eighth-largest nation in the world, the second largest country in all of Latin America, and the largest of the Spanish-speaking countries worldwide. Argentina is divided into twenty-three provinces and one autonomous city, which is Buenos Aires. The provinces and Buenos Aires each have their very own constitutions, and they all exist under a federal system.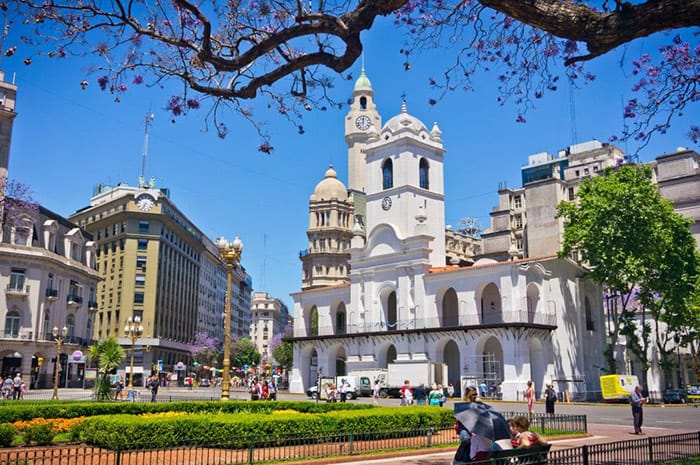 The earliest known presence of humans in Argentina dates back to the Paleolithic period. The nation has its roots in Spanish colonization, which took place during the 16th century. There was a declaration and fight for independence, which lasted from approximately 1810 to 1818, followed by an extended civil war that did not end until 1861. When the civil war ended, the country was reorganized as a federation of provinces with Buenos Aires as the capital and the country was then able to enjoy peace and stability, massive amounts of European immigration, and a cultural and demographic reshaping. The increases in prosperity pushed Argentina to the forefront, helping it to become the wealthiest developed country in the world by the beginning of the 20th century.
At the beginning of the 1930s, Argentina suffered political instability and a period of economic crisis, which pushed some of its progress backward to some degree. Despite the backward push, a U.S.-supported coup in 1976, installation of a right-wing dictatorship, and more, a transition to democracy occurred in 1983.
Argentina is considered a middle-power with regard to international affairs. It has the second largest economy of the South American nations, the third-largest economy in Latin America, is a member of the G-15 and G-20 economies, and is also a founding partner of the United Nations, as well as a member of World Trade Organization, Union of South American Nations, Mercosur, the Organization of Ibero-American States, and Community of Latin American and Caribbean States. In Latin America, Argentina ranks second highest on the Human Development Index rating, due to market size, stability, and expanding the high-tech sector. Argentina is currently classified as an upper-middle-income economy.
Due to an abundance of rich natural resources, an exceptionally literate population, an extremely diversified industrial base, and an agricultural sector that is motivated when it comes to exporting, the economy of Argentina is very strong and thriving.
Some of the leading sectors in Argentina have been food processing, beverage products, tobacco, auto parts, motor vehicles, leather and other textiles, biodiesel, pharmaceuticals, steel, iron, farm machinery, industrial machinery, home appliances, plastics, glass, and print media. Argentina has also long been widely known for wine production, ranking as one of the top five wine-producing countries across the globe.
Transportation in Argentina is facilitated by many options including the largest railway system in Latin America, linking all 23 provinces and Buenos Aires city, as well as neighboring countries.
Conservation International named Argentina as one of 17 countries worldwide to be "megadiverse." Home to one of the greatest ecosystem varieties worldwide, Argentina boasts 15 continental zones, the Antarctic region, and 3 oceanic zones.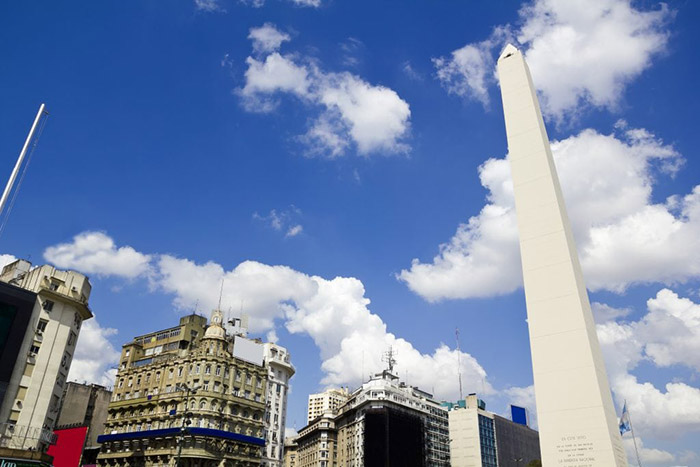 Argentina is also known for its richness in culture, including literature, music, theatre, cinema, visual arts, architecture, sports, and cuisine. This multicultural nation boasts substantial European influence. Argentine culture has been heavily influenced by the immigration of people from Italy, Spain, Germany, the United Kingdom, France, and many other nations. Museums, art galleries, and cinemas are abundant in urban areas, as are bars, eateries, and live music offerings.
Most populated regions in Argentina are fairly moderate in temperature, but across the nation, there is a vast amount of climate diversity ranging from polar temperatures in the south to subtropical climates in the north.
With regard to government, Argentina is a federal constitutional republic as well as a representative democracy. The government is controlled by a system of checks and balances, which is outlined in the Constitution of Argentina. The seat of the Argentinian government is in Buenos Aires. The government is comprised of three branches – legislative, executive, and judicial.
Argentina is a country that is rich in cultural, educational and economic offerings. Foreign investors often look to Argentina when considering expansion. For a business aiming to expand to such a diverse area full of so many opportunities, establishing a firm presence is a required initial step. Global Call Forwarding can help. Global Call Forwarding sells Argentina virtual local numbers and toll free numbers to enable businesses to have a local Argentine number through which they can be reached in establishing a presence in Argentina. Whether looking to visit, live or work in Argentina, there is a great amount of certainty that this nation has much to offer.