Toll free numbers are phone numbers that charge the receiver rather than the caller. The calling party can, therefore, contact the toll free number for free. This feature is very useful to businesses and enterprises that receive multiple calls from customers. A business toll free number will make it easier for your customers to contact you or your customer service department. They are free and easy to call and the numbers are often recognizable or memorable through patterns or letters.
The cost of a toll free number will depend on your calling plan, but it usually starts at $12.95 per month. Each plan comes with included minutes and an additional per-minute rate that comes into effect once the included minutes are used up.
Why Should You Get a Business Toll Free Number?
Business toll free numbers are convenient to use and set up, and they work for companies of any size. Your customers should be able to easily reach out to you for help with their questions or concerns. Toll free virtual numbers come with additional features to make customer interaction more effective and your company more approachable. Due to their many conveniences, designated toll free numbers are ideal for businesses.
A Cost-Effective and Affordable Option
The price for a business toll free number varies based on a few different factors. For instance, the country one is calling from and the country being called. Prices differ depending on what type of toll free number is being used. Additionally, certain countries have restrictions that may affect the price, making toll free numbers more expensive for these locations.
Global Call Forwarding offers plans based on the amount of time customers spend calling your enterprise. Plans range from a Basic plan for personal businesses or start-ups to an Enterprise plan for a large company. You can also include additional features such as call forwarding, call recording, and more, as required. The more you pay ― that is, the bigger the plan ― the more minutes and features you can access. Furthermore, you can always upgrade the plan for more time and additional services.
 Make Your Customer Interaction Successful
Virtual business numbers include features that ensure customer calls are never missed. Call forwarding will allow you to forward calls to a preferred destination during specific times of the day. You can record calls to evaluate customer preferences and feedback and, in turn, improve your services. Additionally, you can set up a voicemail to email feature to forward voicemails to your email as MP3 files. This way, you can listen to the voicemails at any time, from any device, and return important calls. Another useful feature for businesses is simultaneous ringing which enables different phones to ring at once for incoming calls. This helps your staff avoid missing inbound calls.
Good customer interaction is the crux of running a business. Global Call Forwarding offers these and more features to enable successful communication between you and your customers.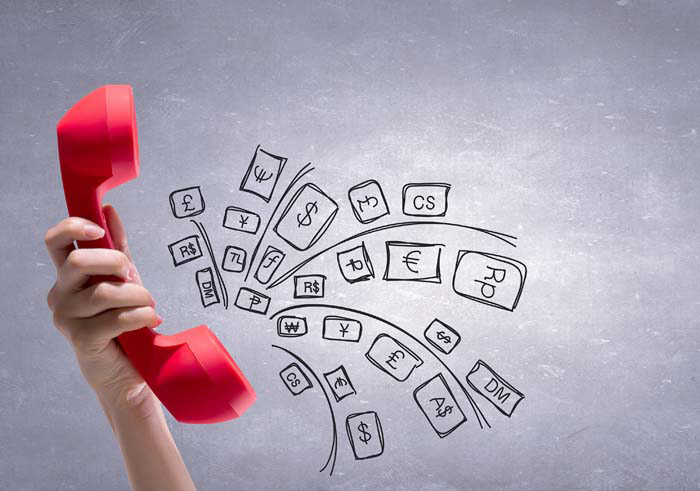 Benefits of Having a Toll Free Number for Your Company
Business toll free numbers help companies connect with their customers across the country and the globe. Their affordability makes them an excellent resource. These numbers make your business more accessible to your customers as they can reach you without obstacles.
As a business, it is important to maintain professionalism in every facet. Customers prefer dealing with competent, reliable companies, so ensure your business provides the best service possible. Business numbers will help you achieve that goal by establishing confidence and credibility.
Additionally, businesses can tailor their phone number with a vanity number and use it as a marketing tool. These can include patterns or letters which make the numbers easier to remember and quick to recognize. For example, 800-543-5433 or 1-800-BEACHES are excellent choices that stick in the minds of customers.
Solidify Your Presence in the Business Market
When you choose Global Call Forwarding for business toll free numbers, you get more than just a number. You get service that supports your business and enriches your customer service. We offer the following United States toll free numbers: 1-800, 1-844, 1-855, 1-866, 1-877, 1-888. These numbers work throughout the US. Setting up a business toll free number with Global Call Forwarding requires no equipment and no contract. Sign up and review our rates and features today. Then, depending on your requirements, you can get a business number that will solidify your presence in your industry instantly.