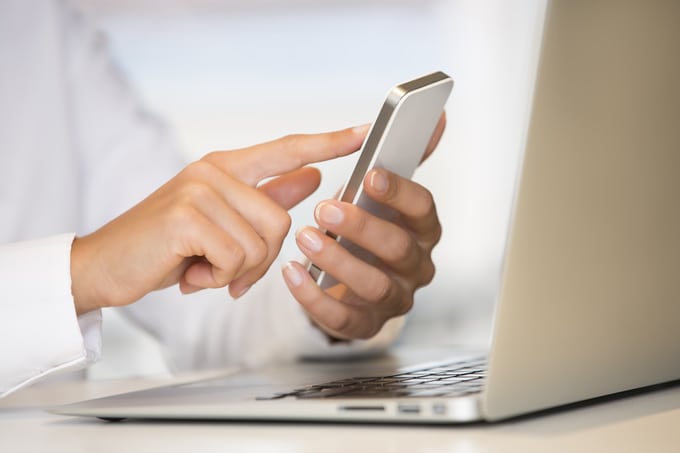 Business or even travel opportunities today are not limited to just European countries or United States. With companies going global and newer economies opening up opportunities for business growth, places like Saudi Arabia have become salient marketplaces for all kinds of businesses.
Setting up a virtual office in a foreign land is easier than it sounds, particularly if you are a small establishment, and there is a lot of money and effort involved in the process. An easy way to overcome this problem is to buy a Saudi Arabia virtual phone number that lets you be connected to people in the Arab state as though you are a local, even though you may physically not be in Saudi Arabia. Global Call Forwarding makes this process an extremely convenient and affordable one for you.
The Economy of Saudi Arabia and its Place in the Global Market
It is well-known that Saudi Arabia is primarily an economy dependent on oil, and this sector constitutes approximately 45% of the state's GDP. It is the largest producer and exporter of oil in the world and has been categorized as a high-income economy by the World Bank. However, the government is trying to reduce the dependency on oil and petroleum by diversifying the country's economy – this is good news for companies looking to expand their business in Saudi Arabia.
Saudi Arabia's economy depends on oil being priced at $100 or so per barrel and with the price of oil not nearly that high, the Saudi system is not working.
The government of Saudi Arabia has strong control over most of the economic activities and has recently taken efforts to expand private industries, including education, healthcare, and tourism.
Buy a Saudi Arabia Phone Number – The Process
If you wish to buy a Saudi Arabia phone number, there is no long-drawn or expensive process to undergo. How it works is that Global Call Forwarding provides you with a local phone number of any city in Saudi Arabia.
A Saudi Arabia virtual phone number acts as a direct connection to your mobile, landline, or office. But you can also take advantage of this opportunity if you stay in another part of the world. All you need to do is buy a Saudi Arabia phone number, and even though you are physically in the United States, New Zealand, Brazil, Belgium, or any other place, the person who is calling only needs to dial a local Saudi number.
Any calls made to this number can be directed internationally for you to receive on your landline, mobile phone, or even VoIP (Voice over Internet Protocol). This is an excellent method of convincing customers in Saudi Arabia to call to inquire about your services, as they think you are a local establishment and callers also do not have to incur any international call charges.
Since there is no complex set-up involved, you can buy a Saudi Arabia virtual phone number and it will be activated within just 24 hours. All you need is an internet connection, and you are all set to start receiving calls on your new phone number.
Why You Should Buy a Saudi Arabia Phone Number
Whether you are traveling, have been posted in Saudi Arabia by your company for a while, or are planning to attract clients from here – having a local phone number lets you be connected to everyone you want without having to bear roaming charges or international call rates for every call you receive. This option is particularly beneficial for smaller businesses that wish to target clients from foreign shores but do not have the budget to set up an office from scratch in Saudi Arabia.
You can choose the calls to be directed to any connection you want so that potential clients can easily contact you. There is no need to dial a country code, area code, or international call prefix for your callers – when you buy a Saudi Arabia virtual phone number, people in any city of the kingdom can dial a local number and get connected to you. This eliminates the chances of you losing out on customers just because they are worried about incurring hefty phone bills with an international call.
This also gives you the benefit of being able to use a toll free number in your advertisements, both online and on traditional advertising media. Doing this helps build an image for your brand, and calls out to customers saying that your company and services are local and within reach.
You can choose to buy a Saudi Arabia virtual phone number even for personal needs, as there are many foreign nationals living and working in the country.
Having a local number lets your family and friends remain connected to you as they do not have to pay high call rates for international calls. If you are traveling and plan to be in the region for a substantial period of time, avoid paying hefty roaming charges. You can cancel your number whenever you need to go back home.