With a German call forwarding number from Global Call Forwarding, your German clients, colleagues, and customers can get in touch with you at any time, without having to bother with international dialing codes or the expense of long-distance rates. German call forwarding gives you the freedom to have your calls rerouted to any existing phone number, whether it's your landline, office, call center or mobile phone.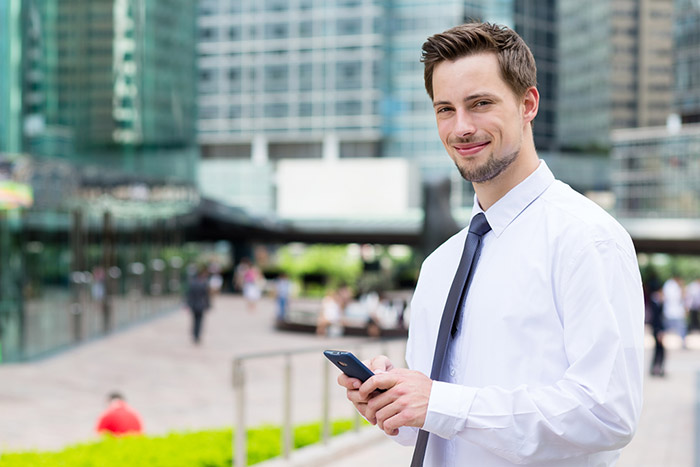 Global Call Forwarding's toll-free numbers come with a wide range of customizable features including:
Time of day routing
Call recording
SMS forwarding
Advanced IVR/ PBX
Fax to email
Simultaneous ringing
Black and white lists
Voicemail to email
Failover forwarding
Setting up your German call forwarding service couldn't be easier. Within minutes you can be activated in the German cities of your choice, from Berlin to Frankfurt, Munich to Dortmund, without any need to pay setup or cancellation fees. You can set up as many virtual offices as you like, all over Germany, so your business will have a global presence without ever having to leave your desk. Your German customers will appreciate the convenience of having a local, toll-free number to reach out to you with, instead of having to track down an international number.
Advantages of German Call Forwarding
As well as the ones already mentioned, there are other benefits to using virtual international phone numbers, such as:
Availability: You and your members of staff will never miss another call. Calls can be redirected to you or your team, wherever you are. You can even have the calls rerouted to several numbers until one of them picks up.
Global connectivity: Even when you are away from your office, even if you are traveling overseas for business or a vacation, you can still have your calls redirected to your mobile device.
Call screening: You Global Call Forwarding service allows you to screen your call before you answer so that you can direct it to the appropriate department or team member.
Improved image: Because German call forwarding or any other virtual international numbers allow you to have a presence wherever in the world you are, it boosts your image by giving your company a global outreach, even if you are running your business from your home office.
How to Use German Call Forwarding in Business
Whether you're a budding entrepreneur, a small business owner or a global corporation, you can still make the most of the benefits of international call forwarding. Here are just a few of the ways you can make use of it:
Boost your efficiency: you can replace several phones or phone lines with a professional business line that can connect to your existing mobile device or landline. You can also use a single business line to forward to multiple phones.
Stay professional: you can keep your business and personal contacts separate even while using the same phone. You can also create a professional custom greeting for your customer callers.
Share information: you can use a single business line to forward to an extension so you can share information with all the members of your team.
Track marketing: you can use your different virtual phone numbers to track marketing campaigns and develop metrics that are easy to follow and apply. This enables you to see what's working and what needs modifying.
Use different area codes: your virtual numbers don't have to be international, and you can also create numbers with different U.S. area codes. For example, you may want to do business in Dallas, Texas, but your office is located in Atlanta, Georgia. This can easily be accommodated.
Use a vanity number: you may also wish to use a virtual vanity number. For example, if you own a florist business, you may want a memorable vanity number such as 1-800-BLOOM.
Why Choose Global Call Forwarding?
Because we have more than twenty years' experience in the business of national and international call forwarding, we understand your needs. We have numerous partnerships with quality service providers all over the world. Our knowledge and experience have enabled us to create a reliable platform that provides service to our customers that is second to none. We also offer free support 24/7.
Today's business marketplace is more competitive than ever before, which is why your company needs to get an edge to stand out above the rest. You already know how vital it is to maintain communication between your customers and your service team. If you don't have a local point of contact, then your business is at an obvious disadvantage and you risk losing potential clients, missing out on sales, and stunting your company's growth.
Contact Global Call Forwarding today to discuss how we can get you set up with German call forwarding or other national or international virtual numbers. Don't forget to ask about our free trial.