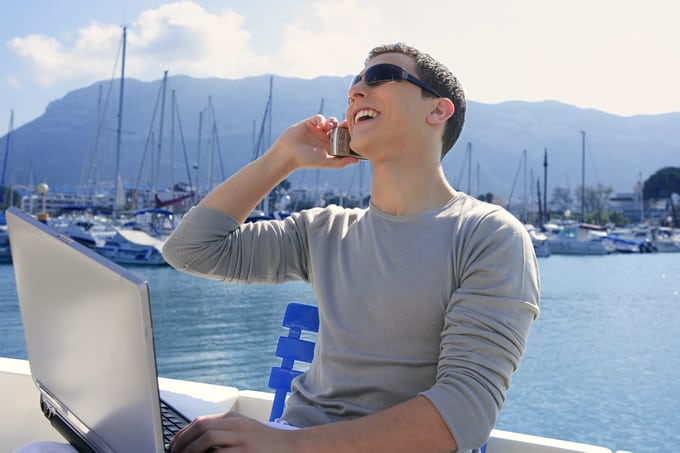 Competition in the business world has become such that today even smaller firms, which would earlier have offered services just locally, are seeking to establish their business overseas. Globalization and advancement in technology has made it much earlier to connect to people all over the world, but there are certain risks and major expenses that may often pose as hurdles for such businesses.
The one thing that you need as a business owner to attract customers from other countries is accessibility, and services like Australia DID numbers make this a much convenient, affordable, and faster alternative than going the whole way of establishing physical offices in different places.
Australia is one of the major markets today, and there is no reason why you should miss out on tapping potential customers in the country simply because you do not have the manpower or resources to build an office there. So let's take a look at how Australia DID numbers can help your business expand to Australia.
What is a DID Number in Australia?
First, let us go into the details of how Australia DID numbers work. DID stands for Direct Inward Dialing, and such numbers are essentially virtual ones that give the perception of being a local number. So for example, if someone calls up on Australia DID numbers, you can actually answer the call in some other part of the world without the caller even coming to know about it.
The Economy of Australia and Business Opportunities in the Country
One of the biggest mixed-market economies today, Australia earns from diverse sectors such as mining, banking, telecommunications, and manufacturing. In the past few years, the country had a stable financial system with low rates of unemployment, continuous growth, and contained inflation.
Although Australia saw a growth in prices of coal and iron recently, experts predict the country's GDP to expand by 2.8% in 2017. Being the 12th largest economy in the world with an open market system, Australia is a viable place for those looking to expand their businesses. Minimal restrictions on the import of services and goods only spell good news for investors.
Areas like New South Wales have seen business investment to the tune of 10% per annum for the past few years, and the current time is fabulous to invest in businesses other than mining. And in New South Wales you do not have all the terrible insects and snakes that habitat northern Australia that come out in the summer but this is another subject too.
Advantages of Having an Australia DID Number
Given the current place of Australia in the world economy, it is a marvelous idea to think about establishing a business presence in this country. This is not a tough task for well-established companies as they have considerable resources, but if you are the owner of a start-up or a small-scale business, you may not have the capital to do so.
Australia DID numbers are just the perfect solution for such problems, as these have several benefits for those looking to grow their business. Take a look:
Affordability: This is the biggest advantage of DID numbers as you can completely eliminate the massive expense and stress of building a brick-and-mortar office in the country. Instead, Australia DID numbers cost a fraction of the price and let you have uninterrupted connectivity with callers in the region. You do not even have to move out of your office to receive the calls and offer your services.
Building a business presence: Using DID numbers, you can establish a presence in the country as seeing a local number on advertising material helps build trust among customers. People are more inclined to try out a service that they can reach out to easily as they feel an indigenous business would be more understanding of their needs. Moreover, they also do not have to bear the charges of international calls – another factor that helps in attracting customers.
Convenience: The process of setting up Australia DID numbers for any business is extremely simple and fast. If you get such numbers from reputed companies like Global Call Forwarding, you also attain several advanced features and the option to customize your Australia DID numbers according to your specific requirements.