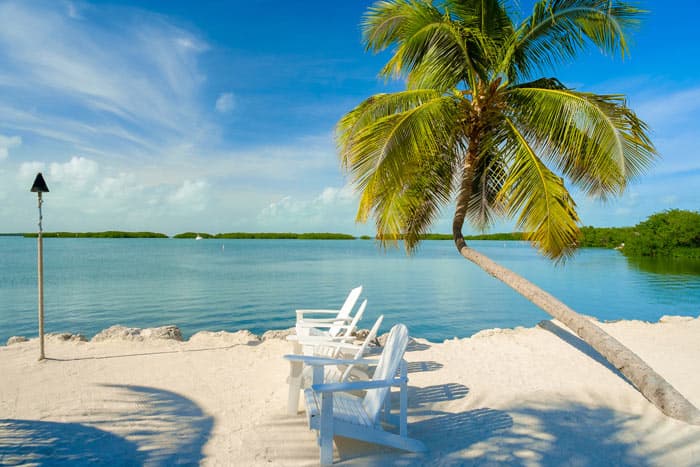 When you see a unique 3-digit area code such as 305 or 321, this is a signal as to where the phone number originates. For instance, these codes are from the state of Florida. More specifically, Miami (305) and Orlando (321). Residents use Florida phone numbers to call friends, family, and just as importantly, community businesses they trust.
If you want to enter a new market but don't have the resources to move your entire company and employees, get a phone number in Florida to make it happen. These digital area codes can be acquired and routed to the line of your choice. So if your Ft. Lauderdale business wants to find success in Tampa, you can simply purchase the area code 813 and have callers routed to your main office line, sales department, call center, and more. Using this technology, you can cater to clients in any regional city you want.
Local area codes are a vital business tool in today's modern world. With new consumers not knowing which companies they can trust, establishing your brand and focusing on your reputation is the best way to ensure you won't lose business to your competitors. Seeing their neighborhood area code on their screens reassures your clients that your brand is not an international corporation, or a distant entity attempting to solicit. Instead, you are providing friendly, personal service from a local perspective.
Business Phone Numbers
To get a Florida local phone number is also useful if your brand only wants to cater to certain locations. For a small brick and mortar shop in Boca Raton, they may only have the resources to extend into South Florida. Perhaps they only want new clientele in Miami and Coconut Creek.
This particular service is perfect for their needs since they only need two new area codes.
For larger enterprises, to get Florida phone number to assist by establishing a presence in multiple major cities. So even if the main office is out of state, or out of the country, you still stand to reap benefits from targeting this locale specifically.
Virtual phone numbers have call center-ready features as well. Greet callers with a custom message to leave a lasting first impression. Promote new sales, give store hours, or list useful data to save employees the trouble of explaining the same information multiple times in one day. Remember to keep the greeting simple and straightforward so they won't lose interest too quickly.
How to Get Florida Phone Number Earn Profit
The Sunshine State's tourism industry is just a small example as to why so many businesses thrive in their economy. Florida is home to unforgettable locations such as Walt Disney World, the Everglades, and the beaches in the Keys. It is also famously known for warm beach settings and having the highest number of golf courses in a single state.
Business leaders agree that there are even more opportunities to strengthen the thriving economy in Florida. The state's Chamber of Commerce is always looking for new ways to reduce the cost of running a company and doubling efforts on increasing the workforce.
Florida is not just big in the orange and citrus industry; they are also a large producer of a variety of agricultural items and produce such as watermelons, tomatoes, and strawberries as well. Some imports include electronics, gold and jewelry, and unsurprisingly, boats and yachts.
Residents and tourists alike frequently engage in sales or simply enjoy spending their time on the water.
To spur smart growth, get Florida phone number to ensure your top spot in the marketplace.
Contact Global Call Forwarding
Want to expand the reach of your business and make the most of every opportunity? Global Call Forwarding offers digital numbers and Florida phone numbers for every one of this state's profitable counties. Our services are completely customized, so your calls can be forward to any business line you want.
This is especially useful if you have out of town or out of the country clients but don't want to impose unexpected or unwanted fees on them. Residents of Florida and beyond can dial your mainline and instead of addressing an answering machine, their calls can get routed to one of your available call centers anywhere in the world.
Global Call Forwarding is known as a leader in the telecom industry, providing exceptional service, quality, and consistency so missed calls become a thing of the past. Since we offer local ringback tones, clients won't even know they're calling another part of the world. Our team makes the transition seamless, and your business won't miss out on productivity.
Best of all, there is no equipment needed to take advantage of this service, which means that there are no setup fees or penalties for canceling the service. Employees also don't need an extensive amount of training, either. Your business can take advantage of call forwarding in cities all over the state, like Gainesville, Tampa, Davie, Plantation, Jacksonville, Broward County and more. Real-time reporting also allows you to track where calls come from and where they are routed.
Global Call Forwarding is your best provider to get Florida phone numbers. Give us a call or sign up on our website today for more information.