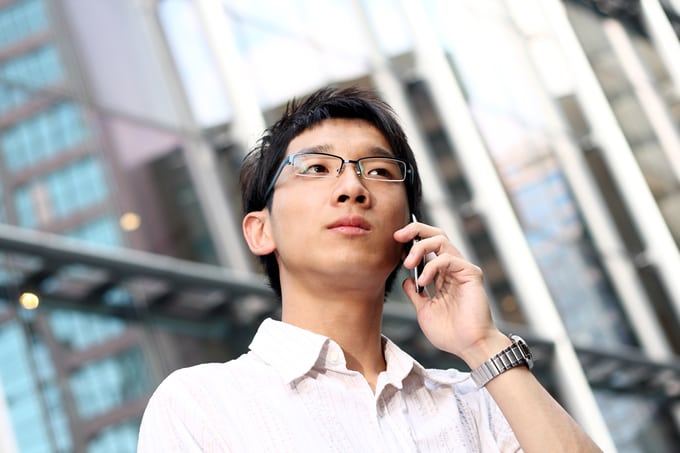 An international toll free (ITFS) number allows you to extend your virtual reach as a business. An ITFS number lets you have a wireless number that is not bound to a landline. Residents in another country, for example Singapore, will be able to see the number as local. With this type of number, you will be able to bring your operations into an international scale.
Singapore ITFS numbers can change the way you present yourself as a business. You do not have to compromise your brand awareness and you can see more opportunities for sales and valuable connections. This is because residents will see the number as local, they are more likely to contact you over a competitor.
Because these numbers are toll free, having the ITFS advantage means that your callers are able to reach you from Singapore without needing to pay additional fees. More than that, virtual toll free phone numbers can be forwarded to the destination of your choice. The destination can be changed depending on the time or day of the week, which is especially helpful if your business has a call center that operates on different hours than your home office. Singapore ITFS numbers are simple to set up and are completely flexible to how your internal office operates.
Sometimes referred to as "direct inward dialing", virtual numbers route calls to any platform that you choose. This includes landlines such as office phones or personal cell phones. Your unique Singapore number can even have a vanity line as an option by Global Call Forwarding.
ITFS Numbers for More Effective Account Management
A Singapore ITFS number can play a vital role in your company's account management services. For example, one of the convenient services offered by Global Call Forwarding is call recording. With this feature you will be able to choose forwarding numbers to save and record inbound phone calls.
Your customer service team can use the call recording feature to monitor interactions between your clients and your employees. Our previous clients have used this tool in the past as a way to teach future customer service representatives or resolve any hot-button issues that keep popping up. It also allows you to recollect what has been explained from a previous call in case you have forgotten a vital piece of information, such as a name or a phone number. This saves you the time of contacting that same person again. This means that you can provide better overall service to your callers.
With your Singapore ITFS number from Global Call Forwarding, you can keep and store a record of your incoming calls. They are even available for you to download and listen to under the Control Panel in your account. All of our useful features are in place with you and your busy schedule in mind.
State of the Singapore Economy
You may have heard about the state of the Singapore economy as one of the most developed and trade-oriented in the world. Their open economy has a pro-business focus and actually thrives when international companies bring in new investors. This makes Singapore a highly profitable investment for those who choose to expand outside of their home country.
Here is just a shortlist of some of the most lucrative sectors in Singapore. It is a veritable hub for wealth management and financial services. Singapore is also known for turning imports into exports. As a country, they often purchase raw goods and then refine them for re-exporting. For example, they do this for an oil refinery.
Their port, the Port of Singapore, is one of the busiest in the market by tonnage. The country's savings rates are incredibly high and have remained that way since around the 1970s. They frequently promote the values of innovation and entrepreneurship to natural citizens, which is how they attract foreign talents. For all of these reasons and more, a dedicated Singapore ITFS number can do wonders for reaching into their economy and making new, profitable partnerships.
Contact Global Call Forwarding
Receive your Singapore 1800 number from Global Call Forwarding. Our advanced services offer you customized solutions to grow your organization internationally. Using your virtual number means that your company never has to miss a call again. This is true for small startup companies as well as long-standing successful enterprises. We streamline the calling process so that you can get back to doing what you do best.
Global Call Forwarding is not just restricted to Singapore ITFS numbers. We offer services in more than 80 countries and provide virtual numbers, toll free numbers, voicemail and voicemail to email, customized greetings, simultaneous ringing, and other advanced calling features to maximize the effectiveness of your company's communication. It is time to get started. Contact Global Call Forwarding for your Singapore ITFS number today.