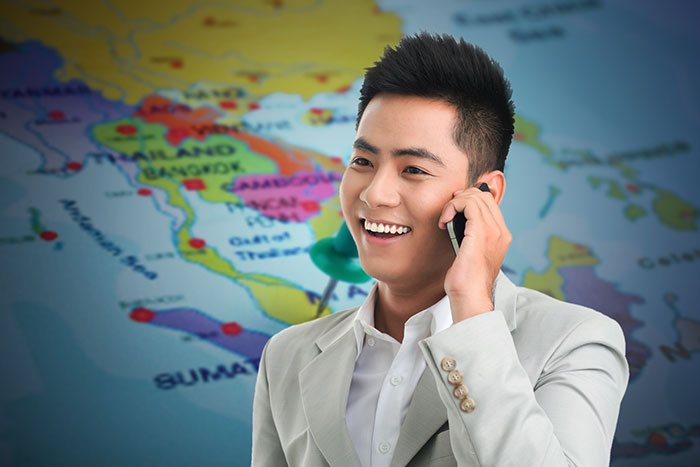 Business in Singapore is booming and that is largely because it is a country known for having an open market with a range of exports that include electronics and services. Singapore is a great place to do business for both established companies and startups. What is more, Singapore is a growing country that is often described as being very 'technology-ready'. As such, businesses and individuals are prepared for new methods of working and operating and using toll free numbers can help businesses to do so.
Singapore 1800 Numbers Are the Best Solution for Success
For international companies, moving to Singapore could be a good idea as it brings with it the opportunity for corporate growth and development. However for many companies moving to a new country can be stressful, bringing with a lot of hassle and not to mention risks. Singapore toll free numbers can give companies an alternative option if they are keen to do businesses in this area but do not want all of the stresses of physically moving to Asia. Toll free numbers give companies the opportunity to work and do business in Singapore but mean that companies do not have to be physically located within Singapore in order to do so. These numbers allow companies to develop a local presence within Singapore and enable customers to contact them with ease, all without having to set up shop in the country itself.
Benefits of Singapore Toll Free Numbers
There are so many benefits of getting a toll free number for your business. The main benefit is enabling international business without having to physically move to a new location- as explained above. Another benefit is that international toll free numbers increase accessibility. Customers within Singapore will be able to use the services provided by your company without worry because they will know that they can call the company customer service department for free and whenever they need to. Singapore toll free numbers also increase the trustworthiness and reliability of a company and can help to increase the likelihood of getting more customers within a foreign land. Some of the other benefits of toll free numbers are described in more detail below.
Increasing International Customer Base
Singapore toll free numbers can be used by companies wanting to develop their customer base and grow into countries such as Singapore. This means that companies can use these numbers to establish a local presence within the country without the need for a physical office allowing businesses to grow without having to make huge investments. Companies wanting to expand into new countries such as Singapore can use toll free numbers for marketing purposes in order to obtain new customers. Singapore toll free numbers can also be used to help create longer-term relationships with existing customers as these special numbers allow customers to ask questions and get help from businesses when they need it without the worry of paying for their calls.
Get a Toll Free Number in Singapore to Establish Clear Lines of Communication
Having a clear line of communication between a business and its customers is one of the most important ways for a company to ensure its success when starting to do business within a foreign land. One way that international organizations can ensure communication links are there, even when the business itself is not physically located within the country itself is by getting an international call forwarding number, otherwise called a toll free number. This service ensures that customers can contact a business about a query even if the customer is not located in the same country and the business headquarters. By having a free phone number, customers are more likely to consider a business as being reliable and safe. Calling a number that is uncharged gives customers confidence in the company associated and reduces the likelihood of the customer thinking that the company is fake, despite being located in another country.