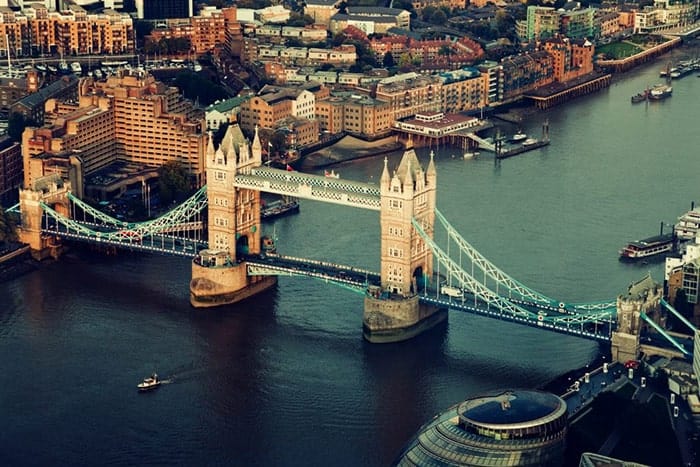 The UK is one of the best locations for companies to invest in for a number of reasons. Firstly, the UK has a number of exciting investment opportunities for international businesses that range from agri-tech to energy, and creative to communications. With these investment opportunities there are also lots of ways that the UK government can help and sponsor companies to help them grow within the UK. Utilizing UK ITFS Numbers can help give you an edge against your competitors.
Further to this, the country has a transparent regulatory system which makes the UK an easy country to do business in. This is because it is possible for foreign companies to understand legislation so that they can expand to the UK, or move their business there. As a result of this, there are more headquarters based in the UK than in any other EU country.
In addition to the simple regulatory system, the UK also has a simple and competitive tax rate system. This can help companies not located within the UK to expand their business operations without losing out by paying large international fees. Further to this, the UK also boasts a well educated population with lots of people who are talented and have the right skills that are needed for companies to expand.
What is a UK ITFS number?
Although doing business in the UK can help a company to succeed because of its strong economic background and opportunities for investment, actually moving to the UK can be a difficult process. It can also involve a large outpouring of time money as a result of research, buying land, building new offices and finding good employees.
An alternative option is to expand to the UK virtually by purchasing an ITFS number. A UK ITFS number, which is a distinct toll free number located in the UK, can allow companies to expand their business to the UK without having to physically move to a new country. This inbound call service is a great way for companies to increase their customer base, helping them to expand and grow internationally all without having to worry about investing in buildings or paying for more rent. With a UK ITFS number, companies can establish a presence within the UK, without actually being there.
A UK ITFS number looks like a local number in the UK however it acts like a US toll free number as it allows customers to call a business without having to pay for that call. Instead of making the customer pay for the call, which can put them off, the company that the customer is calling pays for the call. This means that customers in one country can make an international call for free. Having a free phone line can help to encourage customers to feel trust in a company which will inevitably increase the likelihood of sales and increased market awareness. The call made by the customer can be paid for by the company in their native currency.
Why purchase a UK ITFS number?
The international toll free number service (ITFS) is available in a range of countries across the world. ITFS are versatile and great for company expansion as these numbers can allow calls to be forwarded from the UK to virtually any country in the world. This means that no matter where your business is located, you can communicate with customers and potential investors located in the UK. A UK ITFS number is also a great solution for keeping in contact with employees who are traveling in the UK. As a result, by purchasing a UK ITFS number, international companies can expand into the UK without having to move there which can increase the market reach of a company.
What is more, by having a UK ITFS number advertised on marketing materials, it has been found that companies experience much higher rates of customer interest than those companies that do not have a customer phone line. An ITFS number gives customers the feeling that the company they are contacting is close, reliable and provides a safe and affordable customer support service, all things that increase the likelihood of customers choosing to invest in that company.
Purchase a UK ITFS number today
There has never been a better time to invest in new international business. With your own UK ITFS number you can invest in and expand to the UK, an exciting country with lots of great business prospects, without having to worry about hiring UK employees or finding a suitable UK location to move your business to. With a UK ITFS number you can set up and manage a phone number in order to enable your company to go global. UK ITFS numbers are very popular, and becoming increasingly so, and they could enable your business to succeed into the future.