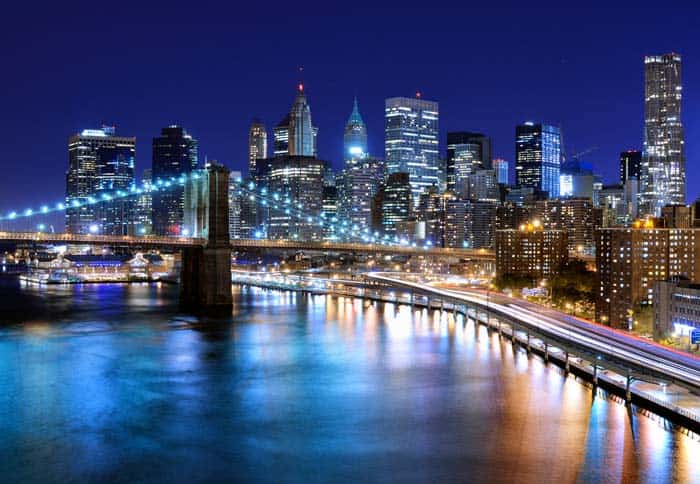 Anyone who's stepped foot in iconic New York knows immediately there's something special about this U.S. state. The signature center, New York City, claims the largest urban economy in America. They are a leading hub for finance, tourism, and communications.
You don't have to live in this cultural center to access the economy's wealth, though. Thousands of international organizations use New York local phone numbers to open up their business to a much wider audience. Local phone numbers utilize the city's own area codes, such as 212, 718, and 347. When a customer calls this number, it gets forwarded to any line of your choosing. More and more businesses are choosing virtual numbers, and not just for forwarding purposes. They come with a multitude of features to make your company's communications more efficient.
One of these features is local ringback tones, played by your carrier to callers. A ringback tone is the ringing sound a person hears when making a call and waiting for the second party to answer. Because there is no "standard" global ringtone, you have the option to replace the sound with the area's local ringback tone, making it more familiar for your audience. They're much more likely to assume that you have a presence in their city when they hear this tone.
Of course, this is just one of many examples. It can be difficult to know which benefits work for you unless you get a more in-depth view. Below, you'll read an overview of New York local phone numbers and the essential benefits you need to know for your organization.
Getting Your Business Started
New York's biggest cities by population are New York City, Jersey City, and Buffalo. By itself, there are 8.5 million people living in New York City while Jersey City and Buffalo have about 260,000 people each. The state's economy is so large that, if the state were its own country, it would rank as the 15th largest in the world. This is why beginning your business in New York may seem intimidating at first, but it's actually easier than you think.
New York local phone numbers apply to any of their thriving industries, such as manufacturing, healthcare, retail, publishing, and more. Because of the state's growth, there is a lot of demand. Whether you live just outside the state or abroad, you simply need to purchase the desired local area codes to get started. These lines can be forwarded to any numbers in your company, including your personal cell phone, sales teams, and customer call centers. The internal structure can be changed any time depending on your needs.
It's that easy! New York local phone numbers allow your company to seamlessly take calls. With forwarding features, there are many advantages. You can route calls received to different lines depending on the time of day or local time zone, which means that even if you're halfway around the world, no communication goes unanswered. If one of your call center agents is away from their desk for a few moments, incoming calls can be routed to the next available person. Excellent customer service is much more achievable this way.
New York Local Phone Numbers
Businesses inside of New York can purchase multiple state area codes to make their organization seem more accessible. So if your main headquarters are in Albany, New York, you can get New York local phone numbers in Rochester, Yonkers, and Syracuse so that people who have these area codes are more likely to call you. It's not just customers, either. Local vendors and suppliers are more likely to pick up the phone when they see their local area code pop up on their screen.
Those who want to only hone in on the New York market can use Black and White lists. Black lists allow you to block certain area codes, freeing you from unwanted spam and callers who you simply don't offer services to. White lists are your accepted area codes. With this feature, you prevent wasted minutes and save your call center a whole lot of time and energy.
Contact Global Call Forwarding
Fashion capital of the world. The entertainment capital of the world. The business capital of the world. New York state has so much to offer and more. Global Call Forwarding opens up these resources directly to you with New York local phone numbers.
The process to start is incredibly easy. Simply contact one of our representatives and let us know what you need. There's no heavy equipment or complicated processes involved. Choose New York local phone numbers or toll free numbers from over 80 countries and hundreds of cities. We will help you establish a virtual presence, make communications far easier, and grow your business more quickly. Call us at +1 (561) 908-6171 today.