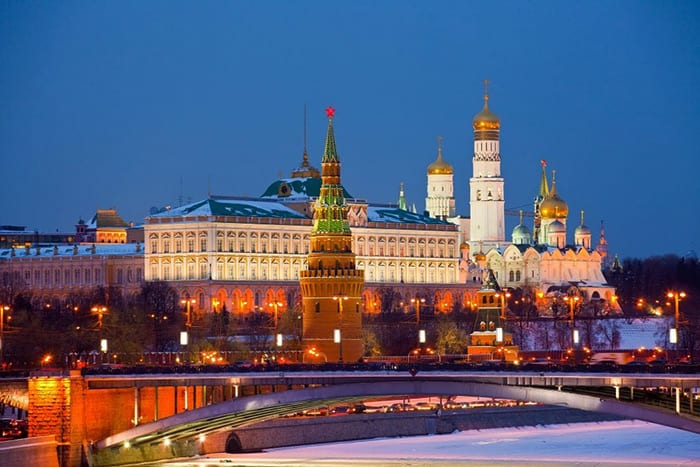 Doing business in Russia can be a daunting prospect. It's a huge country — in fact, it is the largest country in the world. It spans more than one-eighth of the earth's total land area, and it has gone through some remarkable events in history, from the Russian Revolution to the fall of the Soviet Union.
In addition to being the world's most expansive nation, Russia also boasts a decent sized economy. It presents a great number of business opportunities to both large and small enterprises.
A major part of Russia's GDP comes from gas, oil, and energy industries. Over the years, Russia's economy has been affected by many pivotal events, such as the collapse of the Soviet Union, the ruble crisis of 1998, and the financial crisis of 2008.
Despite all of this though, Russia stands tall today, and business continues to grow, especially where foreign businesses are concerned. Business owners wouldn't want to miss the opportunity to invest in this economy. So how do you get started? Simply by getting Russian local phone numbers. These virtual numbers could very well be your gateway to the Russian business market.
What are Russian Local Phone Numbers?
Customer service is integral to every business. And when providing customer service to a vast country like Russia, there should be a proper channel for communication. In this digital age, businesses aren't restricted to one location anymore. You could be based in Australia or Iceland and have customers in England or Abu Dhabi.
In the same way, Russian local phone numbers work to connect you with your customers in Russia no matter where you are located.
These virtual numbers are internet-based, but function just like any other phone system. The best part about these numbers is that they are charged at local rates, so your Russian customers will have to pay nothing extra when calling Russian local phone numbers.
The telecommunication industry in Russia is the largest in Europe, with Moscow and Saint Petersburg being the main centers for the telecom industry. Russia shares a unified numbering plan with Kazakhstan, both of which share the international code +7. When a customer calls these Russian local phone numbers, the call is routed through a virtual PBX system and gets connected to your office phone or call center. It acts as a remote server for incoming calls, forwarding calls directly to your chosen phone lines.
For instance, many business owners choose to forward calls to their smartphones because they do not have a permanent office space.
With Russian local phone numbers in use all over the country, they benefit both individuals and businesses in different ways.
Features of Russian Local Phone Numbers
There are several features of Russian local phone numbers that distinguish them from traditional phone numbers. First, they enjoy superior call and network quality because they are not routed through copper lines, rather through the internet. They are mostly protected against natural disasters like storms and floods, so even when traditional phone lines are down, virtual numbers can function smoothly. They are also great for cutting call costs, and unlike traditional phone lines, do not rack up huge phone bills.
There are even more features of Russian local phone numbers that benefit businesses. Some of them are:
Caller menu: Have you ever wanted your phone system to have a professional caller menu, like those of large businesses? With Russian local phone numbers, you get the option to set up an IVR menu and greet callers with a welcome message.
Call recording: Sometimes calls need to be recorded for later use. This could be for training and quality purposes, or for other reasons.
Virtual numbers allow recording of calls and listening to them later.
Voicemail: When calls cannot be answered, they can be easily sent to voicemail. What's more, when you buy Russian local phone numbers, you can even send voicemails to your inbox as audio files.
Extensions: Directing your callers to the appropriate department becomes easy with Russian local phone numbers. With extension numbers, callers can save time and talk to the right agent at once.
Sequential call forwarding: If you have a call center with a large volume of calls, callers can get busy lines frequently. Replace call waiting with sequential call forwarding, which transfers calls to the next available line.
Russia is a huge land with a lot of business opportunities. If your budget does not permit you to open a physical office in Russia anytime soon, it shouldn't be a cause for concern. Get Russian local phone numbers, and easily build a virtual office. With this cost-effective and convenient form of digital communication, you can get closer to your Russian customers even when you are located overseas. Get in touch with Global Call Forwarding and start exploring the benefits of virtual numbers today!