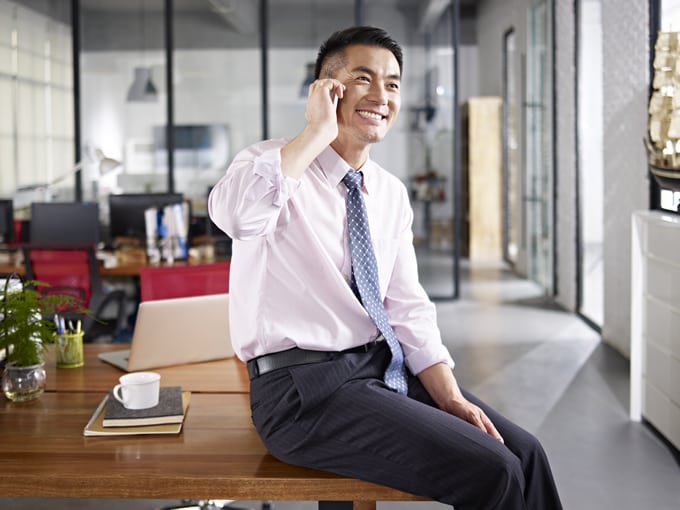 Since the nineties, South Korea has truly turned out to be a major economic power. This has been more so because of its shift to high-technology industries that include automobiles, shipbuilding, mining, construction, and armaments. South Korea has shot upward in the past 20 years.
Grow your brand and establish a virtual business presence with South Korea local phone numbers.
Why Get South Korea Local Phone Numbers?
Both globalization and entrepreneurship have been the principal drivers of South Korea's great leap forward. The development and implementation of a state-of-the-art national telephony system have empowered local and international entrepreneurs to get the best services of a telephonic network, eliminating distance and time constraints.
You can now get local and international toll free numbers for businesses anywhere. Even making local calls from an iPhone or Android is easy. And the benefits of virtual PBX and SIP applications are available to all.
Your local number may even be a virtual one provided by any of the numerous cloud telephony providers. This is despite the fact that you may not even have an office in the country. Having your own SIP account will help you download a SIP App. You can then receive calls from foreign countries at local call rates.
How to Call South Korea Local Phone Numbers
South Korea has an open dialing plan. South Korea's local phone numbers are nine to eleven digits long with a 0 as a prefix. The numbers given to city subscribers are between seven to eight digits long.
When you dial a local landline from a mobile phone, you need to include the area code. A national 3G network covers 94 percent of the population and 14 percent of the total territory. When you make an international call from the country, you need to dial 00N (N being the carrier code) and then the country code & telephone number.
For connecting with someone in South Korea, dial +82, followed by the 10-digit number. When calling South Korea from abroad, drop the prefix 0.
However, some 1566, 1588, and 1577 numbers can't be dialed from any country abroad. For long-distance calls of the domestic type, start with a 0, followed by the carrier code, area code, and finally, the eight-digit number.
When calling local cellular phones, dial 01 first followed by the cell phone number. When subscribers with unified 010 numbers call each other, they can drop the leading 010.
Overview of the South Korean Economy
South Korea is currently Asia's 4th largest economy and ranks 10th globally in 2022.
Its economy is mixed and is dominated by the smaller private enterprises, family-owned conglomerates, and global multinationals which also have a share in the pie. Miraculously it seems, the country metamorphosed into a highly developed country through the efforts of one single generation only. Named the Han River Miracle, it catapulted the country among some of the elite G-20 and OECD countries.
The South Korean economy was strong enough to withstand the Great Recession. Its sheer resilience made it one of the fastest-growing countries in the world in its aftermath.
In fact, experts feel that in the mid-21st century, South Korea, already a star performer in the Next Eleven Countries group is gearing itself to dominate the global economy.
Its highly developed and extremely rigorous education system has created a highly educated and profoundly motivated young populace raring to go.
Even though the country severely lacks natural resources and faces the problem of overpopulation, the present government tackles the situation by focusing more on an export-oriented economic strategy that has boosted its economy. In fact, South Korea currently ranks 7th in the global export-import market.
In 1997, the Asian meltdown had substantial adverse effects on the South Korean economy. However, the IMF extended a helping hand, following which massive restructuring exercises were undertaken. By implementing the DJnomics policy and granting heavy subsidies, they adopted a new technology policy which ultimately put the South Korean economy on the fast track.
The ICT industry grew particularly, concentrating on hardware and expanding the wireless and wired telecommunication network. This has resulted in South Korea leading in the spheres of consumer electronics, smartphones, and mobile broadband the world over today.
Major Industries in South Korea
South Korea's focus has also been on the enhancement of materials sciences, microelectronics, industrial robotics, aerospace, bioengineering, and chemistry. Its exports of electronics, ships, textiles, finished steel, and automobiles have been truly praiseworthy and have significantly and firmly placed it on the world trade map as a super major force.
Additionally, the country is now officially acknowledged as a grand market for mobile phones that come with the minimum technology constraints. Samsung for instance is a household name recognized the world over. The country is also perpetually encouraging the invention of new apps or media types as also the maximum utilization of 4 & 5G Internet infrastructure, which again keeps growing.
Thus, business opportunities in South Korea are aplenty and have opened up tremendous scope for foreign investment. An encouraging customer base similarly has provided terrific business opportunities for outsiders. All of this makes South Korea a fantastic place to live and visit.
The evolution of 5G and an efficient telephony system to aid them has been a top priority on the government's working agenda. It is in this highly sophisticated telephony system that South Korea local phone numbers play a pivotal role.
Get a Korean Phone Number
Global Call Forwarding offers a variety of business phone numbers in countries around the world. Get a virtual South Korean phone number for your business and enter the Korean local market. Sign up on our website or call us to learn more!