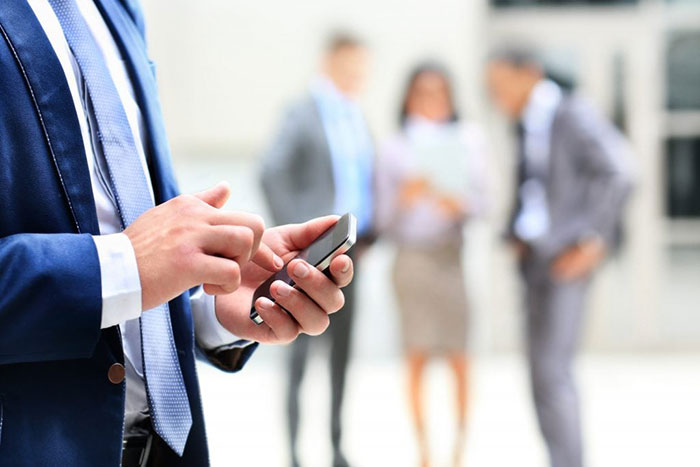 Broward County, Florida is the second most populated county in the state, and the 17th most populated in the country. It's county seat is Fort Lauderdale, which is known for hosting many thousands of college students during spring break, along with many other international tourists throughout the year for different events of all kinds. The county features a large international airport, beautiful beaches, and excellent nightlife. There are a series of other reasons to dig into life in Broward County, and hopefully you will want to become involved in the vast array of resources and opportunities available there.
The easiest and best way to gain entry into this booming market is by having local Broward phone numbers. Having a local phone number lets other local businesses know that you are a neighbor and easily available to their needs. Most people prefer familiarity, and nothing is a greater indicator of your local presence than having Broward phone numbers.
Expanding your Business with Broward Phone Numbers
Broward County is home to both city and suburban lifestyles, and the business opportunities are many. Expanding your business there with the use of Broward phone numbers can allow you to tap into that market and start spreading the positive word about your products or services.
Fort Lauderdale is a reasonably large city with approximately 178,000 residents, and within just a one hour drive, there are an array of different habitats you can experience firsthand, that will make you feel as if you couldn't be further from a city. Traveling into the Everglades (less than an hour from Fort Lauderdale) enables visitors and residents to experience the famous swamps and marshes, where seeing alligators and crocodiles coexisting in the same habitat is a high possibility.
Another big tourist attraction in Broward County is Butterfly World, which is located in Coconut Creek. It is home to over 5,000 live butterflies and serves as an educational experience that brings people closer to the beautiful natural world.
Some of the best spots in Broward County are the small local businesses that offer national and international appeal. There are endless options for interesting dining and drinking experiences. For example, Riverside Market is a local bar that specializes in a new kind of service – their walls are lined with refrigerators and each slot hosts a different beer. They offer a huge selection of beers from around the world, while also highlighting local breweries. They are always seeking out new and interesting flavors, and it is an experience every time you visit. This bar is just a sample of the many offerings this county provides, as it is a world-class location that appeals to a broad range of tourists and business travelers.
Best Businesses for Broward Phone Numbers
Broward county is seeing tremendous growth in IT and technology services, marine life research, media and production, and business and finance services. As the population grows, so do the many industries that are bringing in business. Because these are growing areas, and are not yet completely developed and saturated, it means that there is more room for outsiders to enter the market and make a large impact. Right now is the perfect time to begin expanding in this exciting area, as so many have done, because it offers the perfect offerings of work/ life balance. In addition to the many business areas that are booming, the Broward County area offers an incredible year-round climate, no state tax, endless options for entertainment, sporting events, and options for leisure that range from watersports to golfing to enjoying live music. Anyone who lives and works there will tell you, the lifestyle is all about working hard and playing hard.
It will be beneficial to whoever decides to capitalize on this opportunity to have Broward phone numbers before trying to establish connections in the area. Having Broward phone numbers will make your tasks easier by allowing you to communicate from the outset that you have a physical presence nearby. By building rapport and trust, you can enter this growing market in Broward County with the necessary resources to become the top performer in your area of expertise.
Entering this market will allow your business to begin expanding in a thriving and growing market. With plentiful resources and consumers, and considering that the market is not yet saturated with business opportunities, there is much potential for those seeking new locales to expand into. Using Broward phone numbers is the best way to do it!
How Does Call Forwarding Work?
If you are considering getting Broward phone numbers, it would probably help to learn a little more about call forwarding. Call forwarding services are offered by companies like Global Call Forwarding. It allows companies and individuals to purchase 800 numbers and local numbers from the largest catalog of numbers in the world to select the services that best suit their needs. Having a local phone number allows companies and individuals to conduct business from a place of virtual proximity, making it easier to develop a trusting relationship with other local businesses easily. It also means that you can establish a virtual presence anywhere in the world without having to set up a physical space to conduct business. What this means for you and the growth of your company is that you can become internationally known simply by purchasing phone numbers in corners of the world that make sense for your growth strategy.